Shah Rukh Khan, Who? Meet The Man Ms. Marvel Can't Stop Gushing About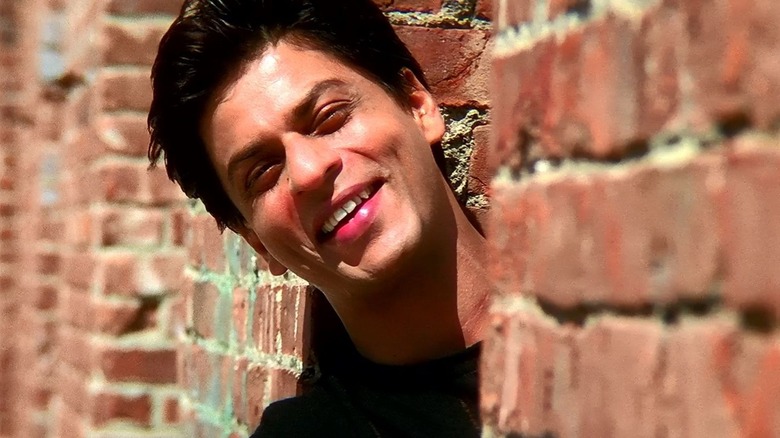 Yash Raj Films
"There's no such thing as a bad Shah Rukh Khan movie," says the MCU's newest superhero, Kamala Khan, in the second episode of "Ms. Marvel," the latest Disney+ series on the block.
Kamala's word is practically gospel for us South Asians. There truly is no such thing as a bad Shah Rukh Khan movie.
In "Ms. Marvel," which is a celebration of the South Asian (particularly Pakistani American) diaspora, we learn a lot about Kamala. For instance, she loves the Avengers (especially Captain Marvel); she loves her family and friends; but most of all, she loves Shah Rukh Khan.
If you know who Shah Rukh Khan is, that's great! If you don't, here's your sign: You need to get acquainted this man. Shah Rukh Khan, or SRK (as known to his dear fans), is an Indian actor with a noteworthy film career spanning three decades. In the South Asian film industry, SRK is a force to be reckoned with. He's a larger-than-life movie star who has earned incredible heights of fame. His name has become synonymous with dreams. His life story is an inspiration to many. His house has become a landmark. His movies are cause for celebration. SRK means a lot to those from Indian, Pakistani, and other South Asian backgrounds — there's a reason we Brown girls can't stop talking about him.
Kamala Khan is confident the actor has never been in a bad movie. And anyone who has been familiar with his work would agree.
A little bit about Shah Rukh Khan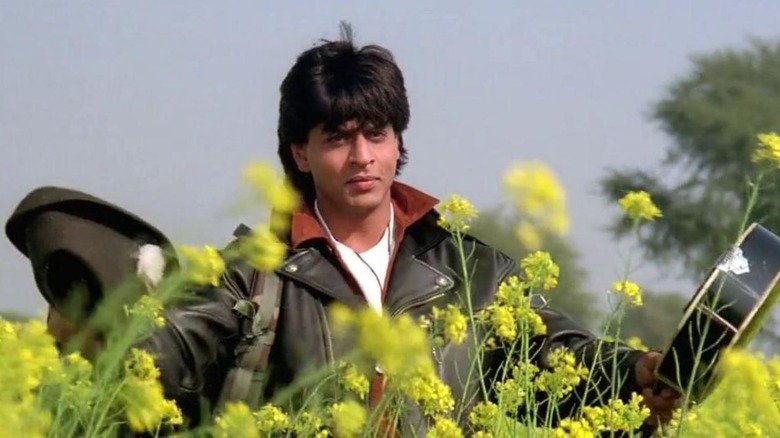 Yash Raj Films
In "Ms. Marvel" episode 2, Kamala can't stop gushing over SRK's endless charm, and I have never felt this seen. The emerging superhero and her new friend Kamran (Rish Shah) are on a date (of sorts) when the two enter a conversation about the actor and some of his most prominent films. Where I come from, SRK is huge. He's basically Tom Cruise. And Leonardo DiCaprio. In the same body.
In the episode, the two teens discuss Bollywood (the Indian film industry) and shout out their favorite SRK movies, "Baazigar" and "Dilwale Dulhania Le Jayenge," without going into many details. But every South Asian viewer knows exactly what they're talking about. We vividly remember watching his movies on the silver screen with a sea of enthusiastic fans at our side.
SRK has over 100 acting credits throughout his career. His role as the charming boy next door may have been one of his most memorable ones, but his films have consistently reinvented themselves, posing questions, and often answering them. They explore social and national conflicts as well as tackle religious differences, which have only helped strengthened his connection with diaspora communities. He might be known for portraying iconic romance heroes, but he hasn't been afraid to test his versatility. Through the years, SRK has portrayed outright villains, master manipulators ... and even video game characters. He means something to us. And there are many reasons why.
Baazigar and DDLJ illustrated his spectacular acting range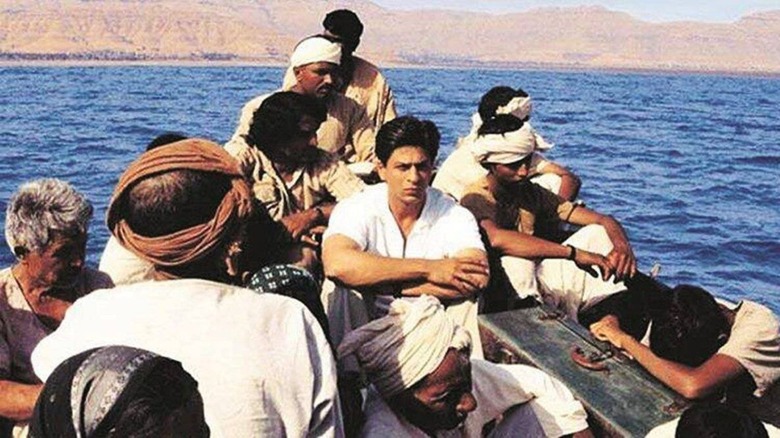 UTV Motion Pictures
SRK is revered for his distinctive roles and contributions to cinema. The Indian actor has often been associated with the romance genre — he's the quintessential romance hero — but he has also frequently essayed roles that prove his extraordinary range. There's nothing he can't do.
In "Ms. Marvel," Kamala says "Baazigar" is SRK's best work, but popular opinion covets "Dilwale Dulhania Le Jayenge" as his best. Interestingly, they're tonally opposite — romance and thriller. The actor plays a hero in one and an antihero in another. Loosely based on 1956's "A Kiss Before Dying," "Baazigar" was Khan's breakthrough movie (and his first as an antihero) to earn him major acting success. The film was a box office hit and went on to garner the status of a cult film over the years. You'll never see the plot twist coming. And if you're interested in experiencing SRK's tremendous growth as an actor, this is where you should start.
"Dilwale Dulhania Le Jayenge," more famous referred to as "DDLJ," is a love story that can transcend time. Helmed by Indian filmmaker Aditya Chopra, the film follows Raj (Khan) and Simran (Kajol), who meet during a trip across the European continent and fall in love. On learning that Simran's already promised to someone else, Raj follows her back to her home in India to win her family over. "DDLJ" is the longest-running film in the history of Indian cinema — in my hometown of Mumbai, India, the film has been screened every day at the city's Maratha Mandir cinema hall for the past 26 years. I'm obsessed with it. Kamala's obsessed with it. It's iconic for a reason, and you've got to watch it.
Hope and possibility for India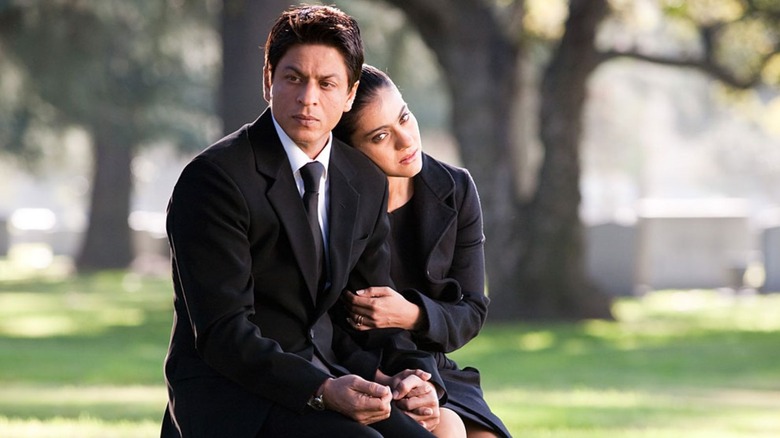 20th Century Studios
Shah Rukh Khan has long been a bright, luminous symbol of hope and possibility for India. He didn't come from a family of prominent actors; his father was an Indian independence activist. Khan moved to Mumbai from New Delhi with only dreams. His middle-class roots, self-made origin story, unwavering embrace of multiculturalism, sharp wit, and quick humor make him deserving of the eternal love South Asians have for him. His philanthropic endeavors have furthered his connection with his admirers, as has his representation of India on global platforms, whether interviews with David Letterman or compelling TED Talks. His integrity and principle have made him stand tall since he first step foot in the Indian film industry, and he has only continued to cultivate it through the years. 
There's a reason SRK is as celebrated as he is. And if you want a small glimpse into that world, there's no better way to experience it than by watching his movies. 
Here's a list of SRK movies you need to see.
A must-watch list for new SRK fans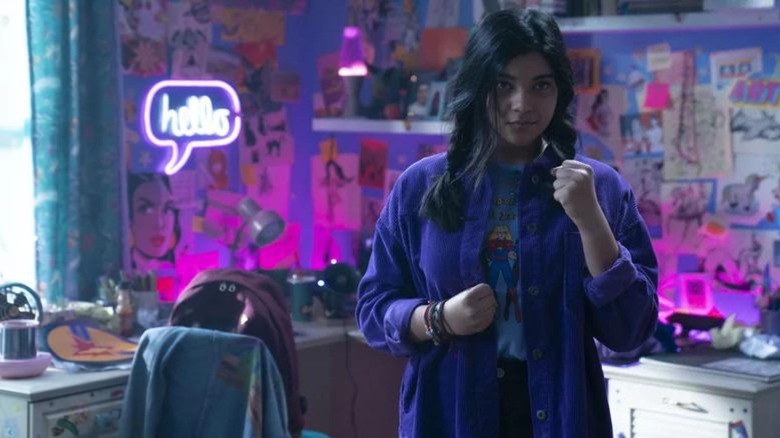 Disney+
Kal Ho Na Ho (2003)
A quintessential Indian romance movie with a heartbreaking conclusion. You'll never get over it.
Main Hoon Na (2004)
SRK plays an Indian soldier on an undercover mission. The film was considered notable for touching upon the Indo-Pakistani conflict with neutrality so rarely seen in Indian cinema at the time. But don't let its seriousness sway you; it's full of color and larger-than-life Bollywood dance numbers.
Swades (2004)
One of SRK's most prominent films to date, "Swades" sees the actor portray a NASA scientist who returns to India in the pursuit of finding his beloved nanny. In the process, he rediscovers his roots.
Chak De! India (2007)
An emotional film from start to end, this one sees Khan as a disgraced hockey player who once betrayed his country. He begins coaching the Indian women's national hockey team soon, and as the women fight tooth and nail to prove their mettle in the sport, the coach strives to prove his loyalty to the country he calls home. This is an evocative, incredible film that deserves to be praised forever.
My Name Is Khan (2010)
SRK plays Rizwan, a man with Asperger's syndrome. In the wake of the devastating September 11, 2001 attacks, he begins a journey to change the preconceived notions of his community. As SRK has previously said, the film sensitively explores the transforming relationship between Islam and the Western World following 9/11.
If you end up exhausting this list, don't be afraid to watch whatever strikes your fancy next. As Kamala rightfully said, there's no such thing as a bad SRK movie. Get started. Sit tight. Enjoy the ride. As the actor himself has said, "Kya pata kal ho naa ho ..."