Everyone Wants Brian Cox To Say His Succession Catchphrase ... And It Can Get Awkward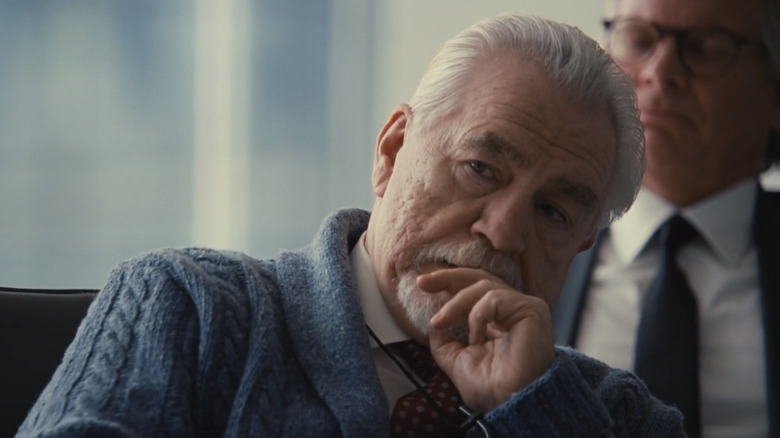 HBO
Each new day brings about another dystopian development of disgustingly rich white folks using their conglomerate power to spread misinformation and further descend us into the hellscape we seem to be living in, and yet it's difficult to resist the allure of "Succession."
The HBO drama exists as this kind of outlier wherein this contemptible family, whom I normally wouldn't be able to bear under any other circumstance, transcends their brand into becoming one of the most scathing critiques of unchecked power. And yet, week after week, the Adam McKay-produced series somehow finds a way to make me feel slightly sorry for the Roys, especially the children.
"Succession" is, ultimately, a hilarious Shakespearean tragedy about three children whose entire lives are affected by the means of their neglectful and abusive father Logan Roy, whether they're in his favor or pushing against him. For better or worse, he has molded them into a corporate world that they want a more active part in, but have little chances of ever reaping the benefits. It's not enough that Logan actively discards them once he's used them up. He's a con man and a generally awful human being. It just so happens that this captivating television monster is played by none other than Brian Cox, who knows his way around breaking you down with his words. Just be careful where you ask him to do it.
Getting the Logan Roy experience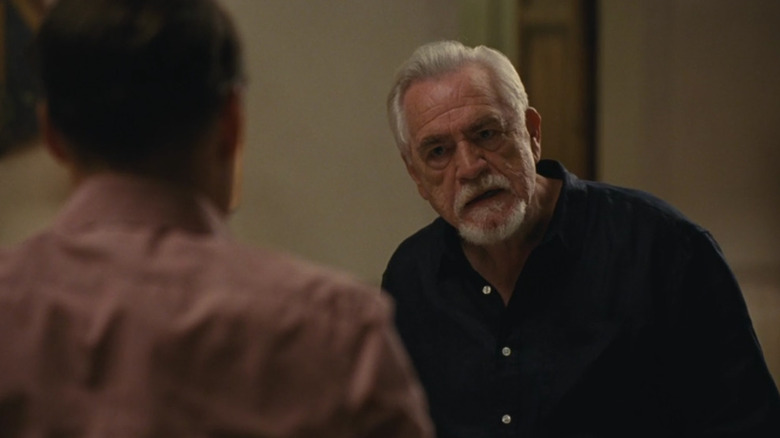 HBO
When Logan is dissatisfied with you, he's the kind of person that looks into your soul and emits a hearty "f*** off" with the potency of a beast. He's got one for every occasion, whether he's reached his breaking point, he's bored, or simply annoyed by you. With any other person, you'd feel insulted, but getting the opportunity of Cox yelling that at you sounds like a dream. Although that could come with some complications.
While participating in a roundtable for The Hollywood Reporter, Cox recalls an incident where a fan request happened to be a serious case of "wrong place, wrong time:"
"Well, it's not the easiest thing to say to people. I mean, it started when I was playing L.B.J. in one of those theaters in New York. I came out one night and there was this young couple, very sweet, about 17, and they had a video and they said, "Could you tell us to f*** off, please?" I mean, it's unbelievable. But the worst was here in L.A. when I went to a meeting for Ronan Farrow, a #MeToo thing. He was launching the book and all these Hollywood women were there and it was very intense. And I was standing at the back and then [the women] all turned around and saw me and they [pointed a] camera and said, "Can you tell us to f*** off?" I was like, "This is a #MeToo meeting, is this really proper to be asking me to tell you to f*** off?"...(Laughter.)"
The optics of pulling the "Succession" catchphrase at this event probably wouldn't look all too great for Cox, but that has less to do with him, and more to do with the subjective nature of it through outside ears.
Catchphrase or insult?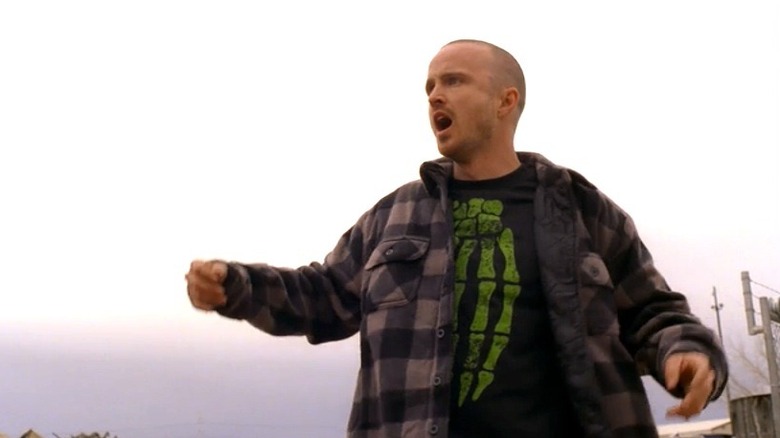 AMC
Actors repeating the catchphrases that made them famous is a time-honored tradition. You wouldn't bat an eye at Bruce Campbell ("The Evil Dead") calling someone "groovy," or Jim Parsons ("The Big Bang Theory") pulling a "Bazinga" (although that would admittedly startle me). Both lines are directly linked to these actors, and can't be mistaken. When it comes to insult catchphrases, however, that's where things get a little murky.
"F*** off" is the kind of phrase you stand the chance of hearing every day, but it sounds so good to hear it come out of Cox's mouth. It's the reason why people want Gordon Ramsey to roast their homemade dishes with his brand of colorful language. It's also the Jesse Pinkman (Aaron Paul) dilemma where using your catchphrase to the general public could go really wrong if outside parties aren't in on the joke, especially since his "Breaking Bad" is infamous for incorporating "b****" into as many conversations as he can.
Cox, meanwhile, is kind of burdened with a line that anyone not in the "Succession" loop would think of as the "Manhunter" actor actually yelling at them. I guess that's what happens when something associated with your character is way too universal.
"Succession" Seasons 1-3 are now available to stream on HBO Max.