Clips Round-Up: Jake Gyllenhaal Targets Ambulance, Mid-Century Scares Shane West & More! [Exclusive]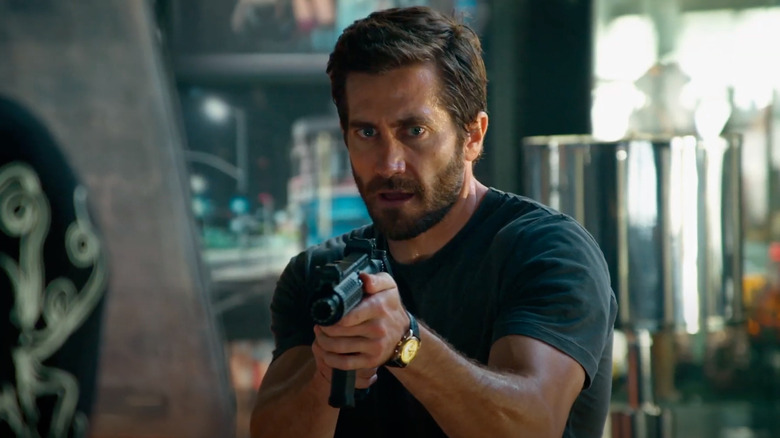 Universal Pictures
(Welcome to SlashClips, a series where we bring you exclusive clips from hot new Digital, Blu-ray and theatrical releases you won't see anywhere else!)
In this edition:
Ambulance
Mid-Century
Shadow of the Cat
Ambulance
First up we have a special exclusive behind-the-scenes look at director Michael Bay's action blockbuster "Ambulance," which is now available to own on digital and on 4K Ultra HD, Blu-ray, and DVD tomorrow, June 14, 2022, from Universal Pictures Home Entertainment.
Here is the official synopsis:
In this action thriller directed by Michael Bay, veteran Will Sharp (Yahya Abdul-Mateen II, "Candyman"), desperate for money, turns to his adoptive brother Danny (Jake Gyllenhaal, "End of Watch") for help. A career criminal, Danny instead offers him a huge score. But when their heist goes awry, the desperate brothers hijack an ambulance with a wounded cop and paramedic (Eiza González, "Fast and Furious Presents Hobbs & Shaw") onboard. Will and Danny must evade a city-wide law enforcement response, keep their hostages alive, and somehow try not to kill each other, all while executing the most insane escape LA has ever seen.
Mid-Century
Next up is an exclusive clip from the Lionsgate horror-thriller "Mid-Century," starring Shane West, Stephen Lang, and Bruce Dern. The film will be available in select theaters, on demand and digital Friday, June 17, 2022.
Here is the official synopsis:
Academy Award nominee Bruce Dern ("Nebraska"), Stephen Lang ("Avatar" franchise), and Shane West ("Gotham") highlight this stylish, intense horror-thriller. Looking for a change one weekend, ER doctor Alice and her husband, Tom, rent a glamorous mid-century modern home designed by architect Frederick Banner. As they investigate the home, they learn that Banner and his two wives died mysteriously—yet their spirits are very much alive. As they meet Banner's deranged son, they realize they must escape the home or succumb to its madness.
Shadow of the Cat
Finally, we have an exclusive clip from "Shadow of the Cat," the supernatural mystery-thriller starring screen icon Danny Trejo ("Machete"). The film arrives on DVD and digital HD on June 14, 2022 from Indican Pictures.
Here is the official synopsis:
Gato (Guillermo Zapata) lives with his teenage daughter Emma (Maite Lanata) and a small group of people, including Sombra (Trejo), on an isolated farm without telephones or internet. But Emma, tempted by curiosity, runs away into town one day to attend a carnival and gets her hands on a mobile phone. After she uploads a video of herself to the internet, Emma is contacted by a mysterious woman named Celia (Mónica Antonópulos) who claims to be her long-lost mother. What follows is a mystical tale of family, identity and broken trust set amidst the turmoil of one girl's question about her past.