Veteran Character Actor Philip Baker Hall Has Died At 90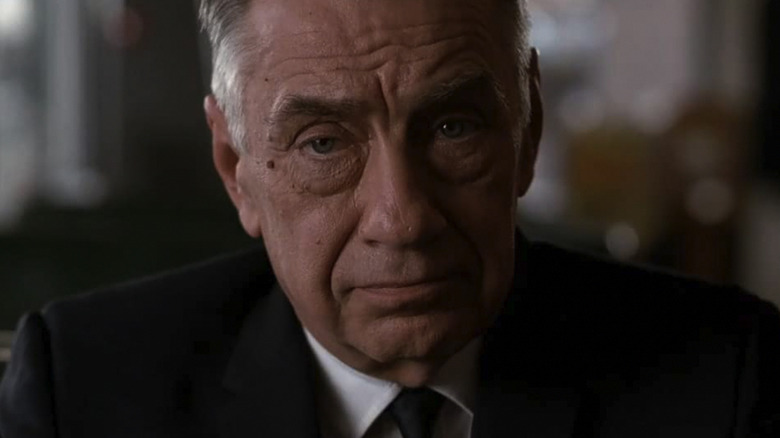 The Samuel Goldwyn Company
Another unparalleled performer and an accomplished veteran of dozens of brilliant, understated roles has left us. Philip Baker Hall, the accomplished character actor best known for bringing untold amounts of gravitas, professionalism, and indelible line deliveries to each and every one of his roles, passed away at the age of 90 on June 12, 2022. The news was announced by Los Angeles Times journalist and sportswriter Sam Farmer, who broke the news on Twitter about his longtime neighbor and friend.
"My neighbor, friend, and one of the wisest, most talented and kindest people I've ever met, Philip Baker Hall, died peacefully last night. He was surrounded by loved ones. The world has an empty space in it."
Though far from the flashiest star to ever grace a marquee, Hall built a thriving career out of the kinds of quiet, under-the-radar performances that saw him become a natural fit to work with acclaimed filmmaking talent such as Robert Altman, Peter Weir, David Fincher, Michael Mann, and especially Paul Thomas Anderson (who almost singlehandedly led to a late-career revival for Hall throughout the late '90s). Yet even such enviable additions to his résumé doesn't tell the whole story. Hall's sheer range allowed him to go from playing characters like Richard Nixon in "Secret Honor" to the unforgettable (and aptly named) library cop Lieutenant Joe Bookman on "Seinfeld," leaving audiences in tears over his stubbornly deadpan, yet hilariously self-aware performance.
In memoriam of Philip Baker Hall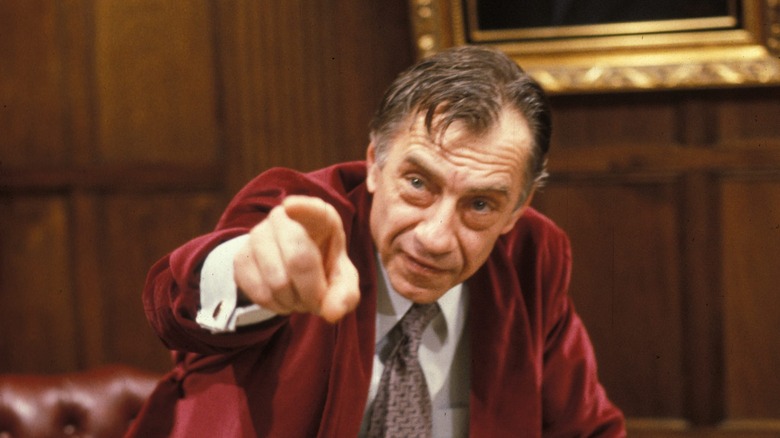 Cinecom Pictures
Philip Baker Hall was never nominated for any Academy Awards or any other typical barometers for success in the field, but that in and of itself remains a testament to the specific kind of roles he sought — precisely the type of subdued but thoroughly watchable performances that made him such an intense and committed actor in the first place. He played all types of characters over his long career, and in an interview with Talk Easy with Sam Frogoso, he laid out part of his ethos for approaching roles as an artist.
"I think many artists want to present the bright, shiny side of life, the more optimistic, more liberal side, I think, through whatever they do, whether it's their music or their poetry or their acting, directing. But it doesn't preclude playing villains or bad guys, either. Because as the artist intends to elucidate all the varieties of the human experience, bad behavior is equally essential to understand and, not justify, but understand and try to find what's at the center of it."
Whenever viewers saw Philip Baker Hall's name credited in the opening titles, his mere presence served as a reassuring reminder that the money spent on a movie ticket (or a streaming rental) would be well worthwhile. After five decades in the business, with dozens upon dozens of television appearances under his belt in addition to his prestigious big screen roles, Hall remains best known for his turns in "The Truman Show," "Seinfeld," "Boogie Nights," and as handwriting expert Sherwood Morrill in David Fincher's "Zodiac." His brilliant career also included highlights such as "Midnight Run," "Rush Hour," "Air Force One," "The Talented Mr. Ripley," "Argo," and his final role in the Netflix series "Messiah."