Ray Liotta Landed Goodfellas Because Of A Run-In With Venice Film Festival Security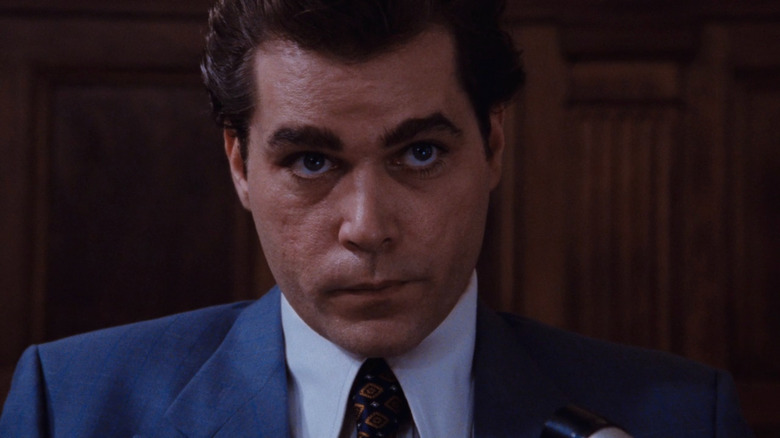 Warner Bros.
Though he had a career of many fantastic performances, there will always be one role we always will associate with Ray Liotta, who sadly passed away far too soon a few weeks ago. This role is, of course, the man who, as far back as he could remember, always wanted to be a gangster. Henry Hill in the 1990 gangster classic "Goodfellas" shows every facet of what Ray Liotta as an actor could give you. He is terrifying, hilarious, tragic, and everything in between. Even his voiceover narration in the film is seared onto every person's brain who has seen or heard it. Ray Liotta was not an actor who received leading roles with this kind of complexity and meat that often, but when he did, he tore into it with perfection. It is difficult to think of "Goodfellas" without anyone but Ray Liotta as Henry Hill.
Sadly, Martin Scorsese and Ray Liotta never made another movie together, which is rather surprising considering how Scorsese is a director who frequently uses the same actors over and over again. I guess having his two stalwarts Robert De Niro and Joe Pesci flanking Liotta in "Goodfellas" overshadowed the Scorsese newbie in the picture. Although in recent years, Scorsese and Liotta had been in talks to find something they could work on together according to a piece Scorsese wrote for The Guardian in the wake of Liotta's passing. We will never get that next collaboration, but we can relish the one they did have. 
How Scorsese decided that Liotta was the perfect choice for "Goodfellas" came from an unusual set of circumstances. It was not watching an audition or seeing one of Liotta's other performances that made Scorsese think he could play Henry Hill. It was a strange encounter in a Venetian hotel lobby.
Quiet authority and elegance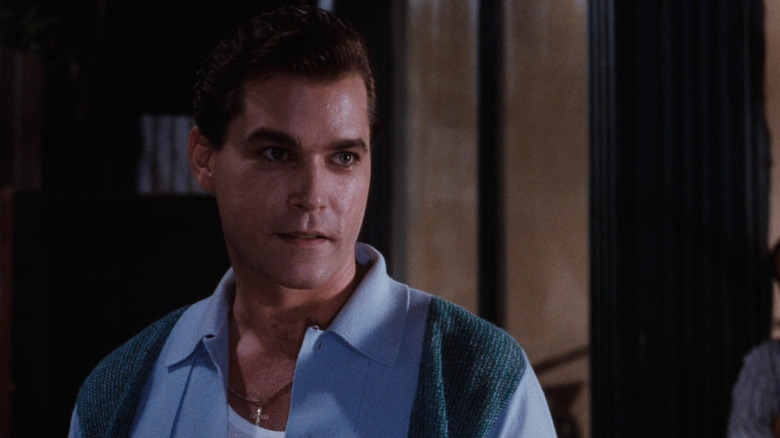 Warner Bros.
In September 1988, Martin Scorsese was showing his highly controversial and excellent film "The Last Temptation of Christ" at the Venice Film Festival. Among the attendees that year was Ray Liotta. He didn't have a film at the festival, so he was there, I guess, to have a good time and see some movies. On one fateful day at the Excelsior Hotel, the two crossed paths, and Liotta was keen on meeting the director. However, Scorsese's security detail was not into that idea. As Scorsese writes:
"Ray and I saw each other from across the lobby, and he headed toward me to say hello and check in with me. He came near and then he hit a wall of security. Instead of throwing a fit and demanding that he be allowed through, he reacted quietly and calmly, observed the rules and patiently defused the situation. He looked at me, I looked at him, and we signalled that we would talk, and he walked away. I watched it all very closely, and I saw him handle the situation with quiet authority and a real elegance. Actually, that was just what the role needed. When I look back on it, I believe that was the moment when I knew I wanted Ray to play Henry Hill."
I love stories like this, where a director sees someone out in the world and instantly knows, "That's my star," like Andrea Arnold seeing Sasha Lane on the beach and putting her in "American Honey." Only Ray Liotta could play Henry Hill, based on vibes alone. The authority and elegance are key to that character, and seeing them stripped away makes his downfall all the more tragic. If Liotta was arrogant, Scorsese wouldn't have seen Henry Hill. Instead, he saw pure gold.