Midnight Club Teaser: Spooky Mike Flanagan Series Toasts The Seen Or Unseen, Here Or Not Here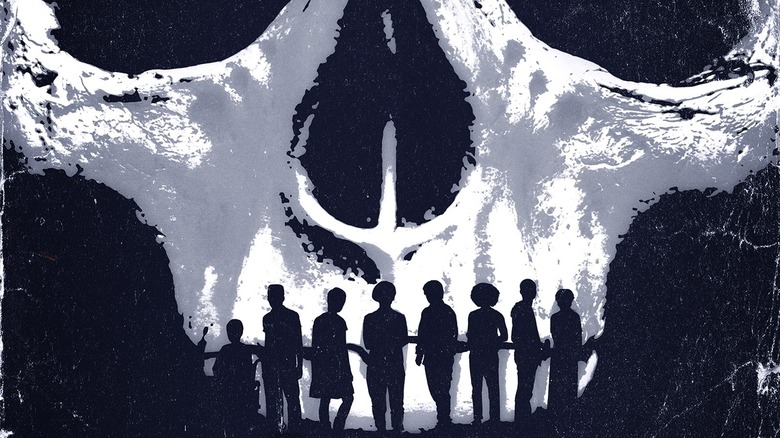 Netflix
The newest Mike Flanagan ("The Haunting of Hill House") project has finally revealed itself, and it's already giving us major "Are You Afraid of the Dark?" vibes. Netflix premiered the teaser trailer for "The Midnight Club" during the first livestream of Netflix Geeked Week showcase. The adaptation of the 1994 Christopher Pike novel still does not have a release date, but we can already tell that it's going to be a blast to watch when it finally does drop.
The teaser is loose on plot as expected, with no footage of the actual show being included. However, it does give us a glimpse of some of the show's main characters, among them "Midnight Mass" alum Annarah Cymone and "The Fall of the House of Usher" cast members Aya Furukawa and Ruth Codd. Igby Rigney, William Chris Sumpter, Iman Benson, Adia, and Sauriytan Sapkota also introduce themselves in the teaser as members of the club, backed by some spooky imagery.
Wanna hear a scary story?
Details about the show are still being kept under wraps. However, we do know that "The Midnight Club" is not expected to be as grim or scary as other Flanagan works, instead being more kid-friendly. Flanagan revealed this when he first announced the show, saying it was "an honor to introduce a new generation of young horror fans to the world of Christopher Pike." The 1994 novel will not be the only Pike work adapted in the series, although other inspirations have yet to be revealed. That being said, we can expect various spooky stories to be told, per the show's official logline:
At a manor with a mysterious history, the 8 members of the Midnight Club meet each night at midnight to tell sinister stories — and to look for signs of the supernatural from the beyond.
We also know that the titular club will be joined by very familiar faces. As is expected with Flanagan works, his previous collaborators will make appearances throughout the show, with many of them coming from "Midnight Mass;" Samantha Sloyan, Zach Gilford, and Matt Biedel were previously announced to have been cast alongside Cymone. Finally, horror icon Heather Langenkamp is expected to play a big role in the show as the doctor who runs the hospital where the Midnight Club gathers. 
As a bonus, Flanagan shared a spooky poster for the series on Twitter:
October 7th... welcome to THE MIDNIGHT CLUB. @NetflixGeeked @netflix @intrepid pic.twitter.com/qk00NPVnif

— Mike Flanagan (@flanaganfilm) June 6, 2022
"The Midnight Club" released October 7, 2022, on Netflix. In the meantime, cheers to those before, to those after, to us now, and to those beyond.