Midnight Mass Team Making Fall Of The House Usher Horror Series At Netflix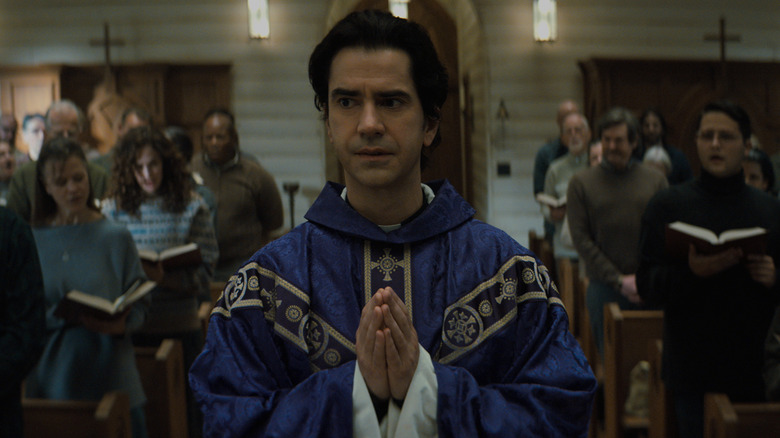 Netflix
Mike Flanagan already has his next Netflix horror project lined-up: "The Fall of the House of Usher." Flanagan, who created Netflix horror titles "The Haunting of Hill House," "The Haunting of Bly Manor," and the recent "Midnight Mass," will work with partner Trevor Macy and co-director Michael Fimognari to bring "Usher" to life, drawing on multiple works penned by Edgar Allan Poe. This marks the fifth collaboration of Flanagan and Macy's Intrepid Films with Netflix; not only did they work with the streamer on "Hill House," "Bly Manor," and "Midnight Mass," but they're also working on the upcoming series "The Midnight Club." No word on when we might see "House of Usher," but it sure would be great if it was ready in time for next Halloween season. "The Fall of the House of Usher" will feature 8 episodes, with Mike Flanagan and Michael Fimognari directing four episodes each. Executive producers include Trevor Macy and Flanagan of Intrepid Pictures and Emmy Grinwis and Michael Fimognari. 
Mike Flanagan Meets Edgar Allan Poe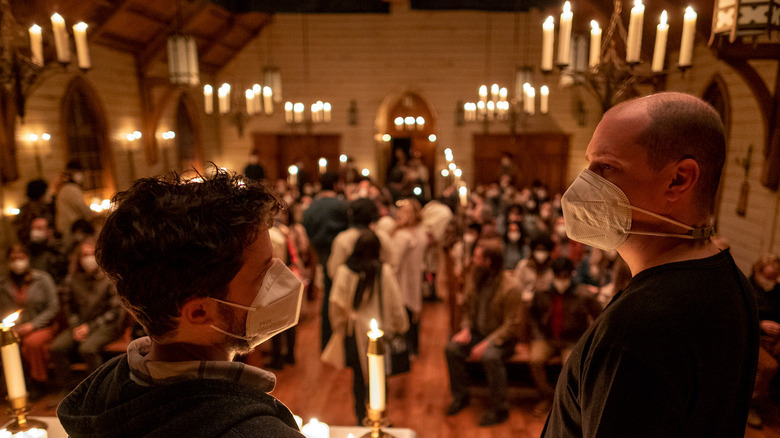 Netflix
I've been a fan of Mike Flanagan's work since his feature debut "Absentia," so it's been neat to watch his rise to become one of the best horror filmmakers working today. And Flanagan shows no signs of slowing down. His most recent Netflix horror series "Midnight Mass" recently debuted to rave reviews, and now he already has a new series on the way: "The Fall of the House of Usher." Horror fans will immediately recognize that as the title of an Edgar Allan Poe story, but the "Usher" series won't just adapt that tale of terror alone. Instead, it will be "based on multiple works from Edgar Allan Poe." This is a similar approach to what happened with "The Haunting of Bly Manor," which took primary inspiration from the Henry James novella "The Turn of the Screw," but also drew on several other ghost stories that were penned by James. There's a wealth of material for Flanagan to pull from Poe's work, and to say I'm excited about all of this would be an understatement.
The Fall of the House of Usher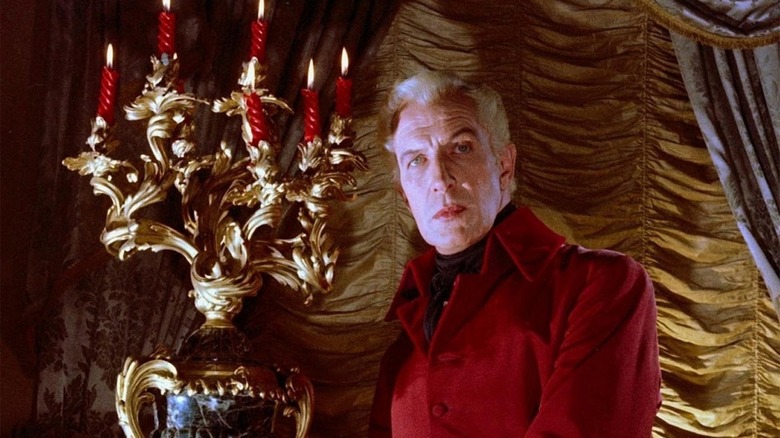 American International Pictures
First published in 1839, Poe's "The Fall of the House of Usher" is a work of gothic fiction that follows an unnamed narrator who travels to the big, spooky house of his friend, Roderick Usher. Roderick is pale and sickly, and spends his days tending to his even sicker sister Madeline. Poe dances around the issue, but it's heavily implied that there's an incestuous relationship between Roderick and Madeline. On top of that, the house itself often feels as if it's haunted, or alive. 
The story has been adapted to the screen before, most notably in 1960, when B-movie legend Roger Corman helmed the film "House of Usher," starring Vincent Price as Roderick Usher. Many page-to-screen adaptations of Poe's work play fast and loose with the material, usually only using the title as a springboard to a completely different story. It'll be interesting to see how faithful Flanagan remains to Poe's work while putting his own spin on things. Much of Flanagan's work draws on damaged families, so "House of Usher" certainly feels like great material for him to work with.