The Imperfects Trailer: Netflix's New Coming Of Rage Story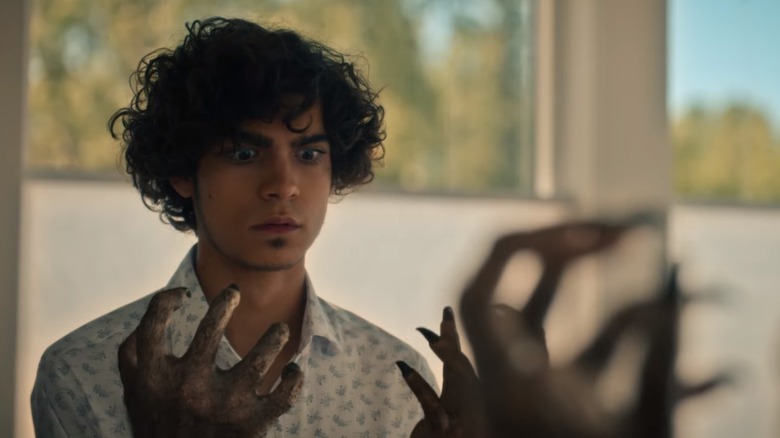 Netflix
Netflix is dropping a lot of goods on us this week as its annual Geeked Week is underway. Today, that has included a first look at the upcoming sci-fi/horror series "The Imperfects," which was given a straight-to-series order by the streaming service last April. The trailer blends coming-of-age troped with body transformation horror, among other things, and looks like it could be a new YA obsession for certain viewers. Let's have a look-see.
The Imperfects trailer
The trailer introduces us to a group of young folks who were experimented on against their will by an evil doctor. As a result, they all got some powers that they have trouble controlling. One of them seems to be turning into some sort of wolf creature, while another appears to have the power to melt things with touch. It's very much a teaser in the true sense so we aren't offered a great deal of context. We should also highlight the billing of this as a "coming of rage story," what with the F-bomb being dropped in the footage and all.
It might seem like a low-hanging comparison to make, but this very much looks like what Marvel and Fox were trying to do with "The New Mutants." Horror vibes combined with a group of young people being experimented on against their will who wind up with dangerous powers? That does indeed sound familiar, doesn't it? The big question is, will Netflix manage to do it better? That remains to be seen but it very much is providing similar vibes.
The team behind the show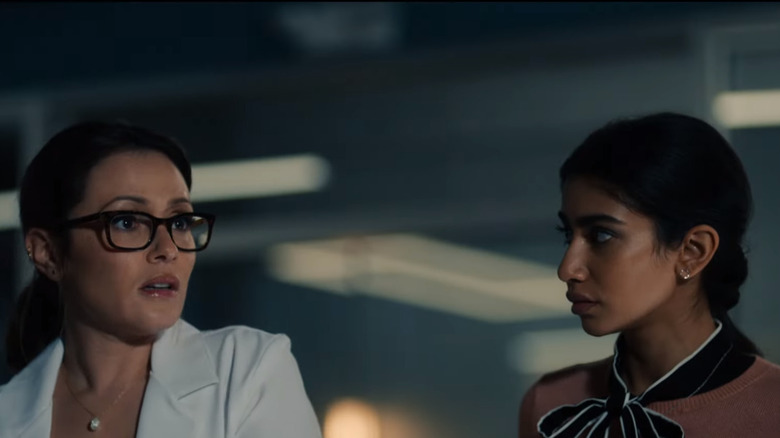 Netflix
The series hails from Dennis Heaton and Shelley Eriksen, who previously brought "The Order" to Netflix, with that show being particularly well-liked critically. As for the cast, it includes the likes of Italia Ricci ("Designated Survivor"), Morgan Taylor Campbell ("Zoey's Extraordinary Playlist"), Rhianna Jagpal ("To All The Boys I've Loved Before"), Iñaki Godoy ("Who Killed Sara?"), Rhys Nicholson ("RuPaul's Drag Race Downunder"), Celina Martin ("Other Kingdom"), and Kyra Zagorsky ("The 100"). Heaton and Erikson wrote the show and serve as executive producers alongside Chad Oakes and Michael Frislev.
Aside from the teaser trailer, Netflix also decided to drop a few character posters that introduce us to the group of 20-somethings at the center of this sci-fi tale. We have included those below for you to check out as well.
"The Imperfects" does not yet have a release date set.