Ghostbusters Proved Just How Wrong Film Execs Can Be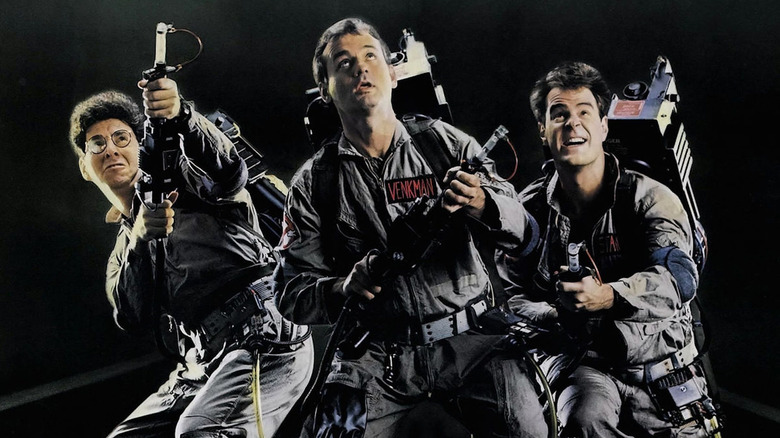 Sony
Dig out the proton packs, fire up the Ectomobile, and prepare for more ghostbusting. 
In an interview with Deadline, Sony Chairman Tom Rothman confirmed fans should expect more of the supernatural comedy franchise, "Ghostbusters." This isn't a big surprise; the fourth and most recent installment, "Ghostbusters: Afterlife," reeled in big numbers at the box office the past fall. Why not follow up with another sequel?
It may be frightening to know then that the original film faced the threat of not even making it to production almost forty years ago. The original "Ghostbusters," released in 1984, follows a trio of parapsychologist ghost catchers. Dan Aykroyd, who starred in the film alongside Bill Murray, Ernie Hudson and Harold Ramis, wrote the original script; he drew inspiration from a parapsychological journal and ghost movies from the 1930s, according to a 2014 story in Vanity Fair.
"Virtually every comedy team did a ghost movie — Abbot and Costello, Bob Hope," Aykroyd says. "I was a big fan of [them.]" However, as Vanity Fair explains, trepid executives at Columbia Pictures saw Dan Aykroyd's conception as an impossible undertaking with huge financial risks.
Hollywood executives are wrong ... a lot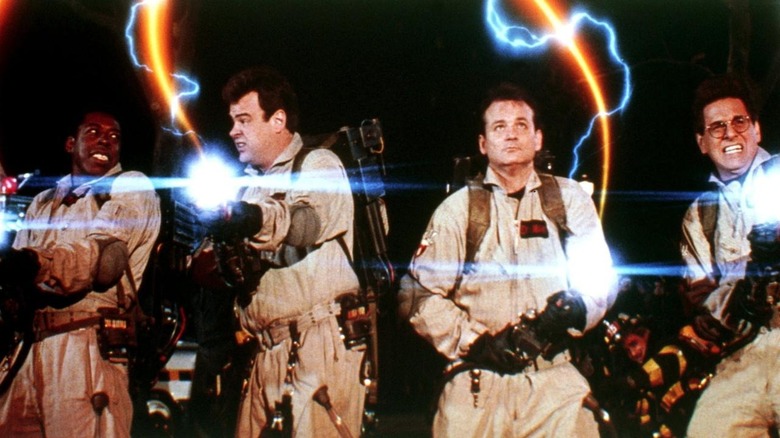 Sony
As you know, the "Ghostbusters" script was eventually greenlit, albeit with revisions, and went on to break countless records at the box office right out of the gate. The film also earned nominations for an Oscar, Golden Globe, and a Grammy (for its iconic theme song). "Ghostbusters," it seemed, had officially proved the film executives wrong.
Fast forward to present day, and the pop culture classic is far from the only project to prove Hollywood executives wrong. There are too many movies and TV show pitches to count that were rejected before they made it to see the light of day. Even recent cultural juggernaut, "Stranger Things," was rejected up to 20 times by several networks (via Rolling Stone). One can't help but wonder how many golden — albeit unlucky — scripts out there were passed on and discarded to File 13.
Executive redemption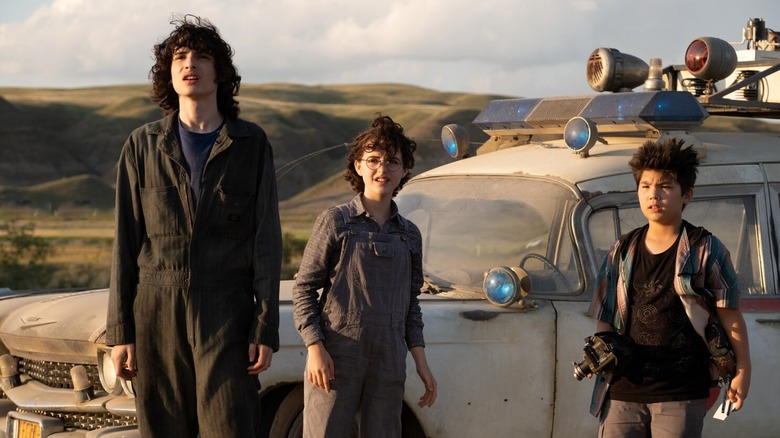 Sony
Fans have a love-hate relationship with Hollywood executives — OK, maybe hate is a strong word. But the executives are the gatekeepers who can greenlight and renew our favorite shows and movies. We love them when they do; and we [insert the opposite of love] when they cancel them. They're also the ones responsible from shielding the masses from bad, plotless, uninspiring scripts. Likely a lot of those slide across their desks.
But one thing about the Hollywood suits: when they recognize they've got a winner, they spoil fans with more of it, just like they're doing with "Ghostbusters." The franchise spawned three sequels, all of which smashed at the box office. And if the next "Ghostbusters" film prove to be successful, oil up the Ectomobile for a sixth film. No release dates or casting announcements have been released regarding the next sequel.