Clips Round-Up: Paulie Go! Featuring Spiderman: Homecoming's Ethan Dizon & More [Exclusive]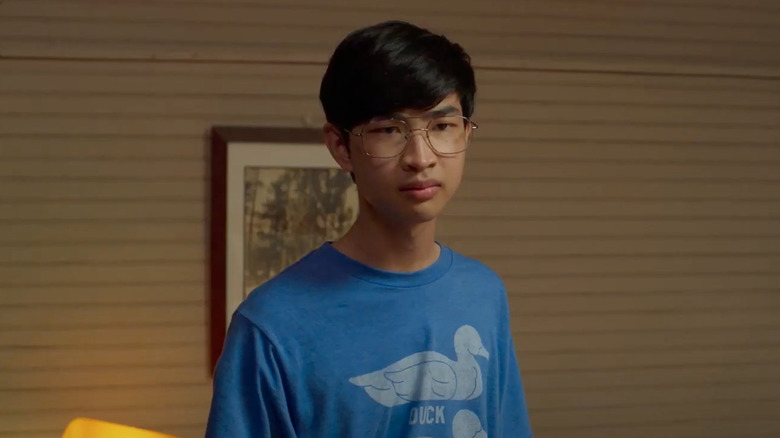 1091 Pictures
(Welcome to SlashClips, a series where we bring you exclusive clips from hot new Digital, Blu-ray and theatrical releases you won't see anywhere else!)
In this edition:
Paulie Go!
Firebird
Freakscene
Paulie Go!
Right at the top, we have an exclusive clip debut from 1091 Pictures' coming-of-age comedy "Paulie Go!" starring Ethan Dizon ("Spiderman: Homecoming") and Madison Wolfe ("The Conjuring 2"). Having just premiered at the Minneapolis–Saint Paul International Film Festival on May 19, 2022, the film is now available to rent or own on digital platforms. 
Here is the official synopsis:
"Paulie Go!" follows Paulie (Dizon), an anti-social high school prodigy who steals his uncle's locksmith van to drive halfway across the country to Northern Minnesota to track down and confront a Professor who rejected his robotics lab application. Along the way, Paulie meets fellow teen Avery (Wolfe), an expert angler who is just as headstrong and fiercely independent as he is. David Theune ("Good Girls") plays Sheriff Anderson, Avery's father who invites Paulie to stay with them when he's arrested for stealing his uncle's van. Though Paulie doesn't think he needs friends, he definitely needs Sheriff Anderson to take him in, and he needs Avery and her boat in order to navigate the endless maze of waterways in Northern Minnesota to track down the Professor.
Firebird
Next up is a behind-the-scenes clip from Lionsgate's controversial drama "Firebird," which arrives on digital and video on demand on June 3, 2022. The film is directed and co-written by Peeter Rebane ("Tashi Delek!," "Robbie Williams: Fans Journey to Tallinn") and co-written by the film's star Tom Prior ("Kingsman: The Secret Service," "The Theory of Everything").
Here is the official synopsis:
Based on true events during the Cold War at the height of 1970s Communist rule, "Firebird" follows a handsome, soulful young soldier who embarks on a clandestine love affair with a charismatic fighter pilot newly stationed at his Air Force Base. Set in a time when men in uniform caught having a sexual affair were dealt a severe punishment, this is a story of two men who risked their freedom — and their lives — as their loyalties were torn between love and service to their country.
Freakscene: The Story of Dinosaur Jr.
Lastly, we have a clip from Utopia's rockumentary "Freakscene: The Story of Dinosaur Jr.," which chronicles the alternative band whose hits include "Feel the Pain." The film will arrive on digital on June 3, 2022. 
Here is the official synopsis:
"Freakscene: The Story of Dinosaur Jr." celebrates one of the most influential acts in alternative rock, from their formation in the mid-1980s to their reunion concert celebrating their 30th anniversary, and introduces viewers to the introverted power trio behind Dinosaur Jr. – Lou Barlow, J Mascis and Murph – who quietly opened the door for the likes of The Smashing Pumpkins, Nirvana, The Cure and Soundgarden. Directed by Philipp Reichenheim, German filmmaker and J Mascis' brother-in-law, the documentary features exclusive interviews with the trio and some of their musical contemporaries, including members of Sonic Youth, My Bloody Valentine and The Pixies, painting a portrait of a groundbreaking period in American music as well as a poignant rumination on friendship and personal growth.