Kaley Cuoco Isn't Sure If They'll Make Flight Attendant Season 3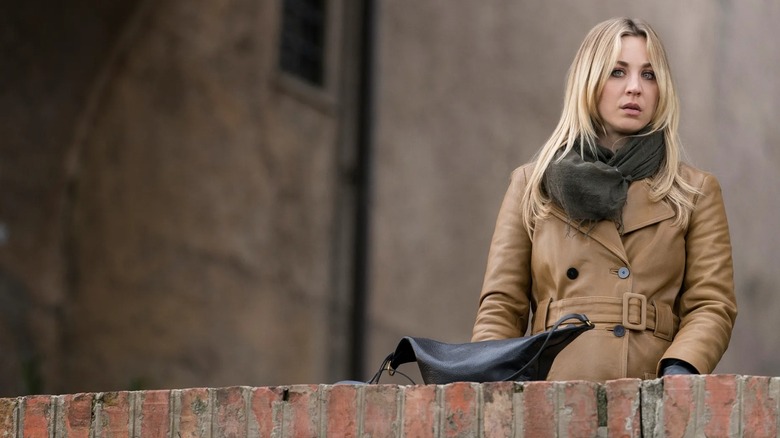 HBO Max
"The Flight Attendant" finished its second season this past week, and the star of the HBO Max series apparently isn't exactly eager to reboard for a third round. In a conversation with People, actor Kaley Cuoco expressed some hesitation over the idea of a third installment of the show, saying, "I think, for me, at this moment, the plane has landed."
In the interview, Cuoco doesn't exactly shut the door on "The Flight Attendant," but stresses that if it happens, it should be when the time is right. "Some of my favorite shows on TV take some time to come back, and then I get very excited about a new season," she explains. "I want to make sure that the fans are excited and that we're not pushing it too hard."
It's true that the first two seasons of "The Flight Attendant" had a tighter turnaround time than some of its contemporaries: the second season debuted sixteen months after the first. On a normal cable drama timeline, that might be an average-to-long wait, but pandemic-era production delays have meant that many of this year's biggest returning shows, from "Barry" to "Euphoria," have been gone for close to three years.
'We did two. We should probably be done.'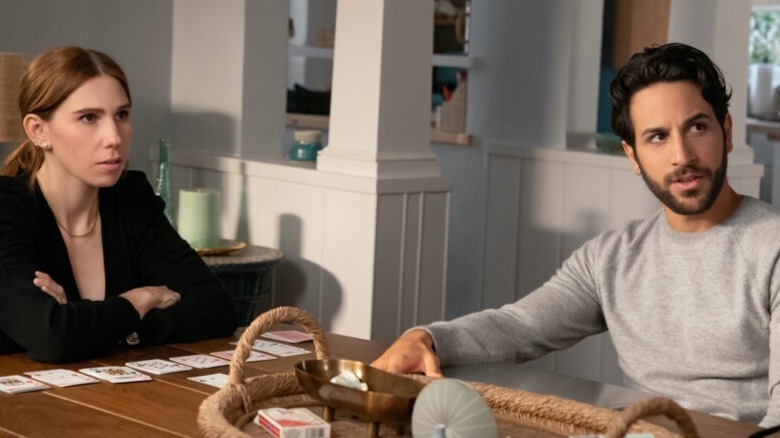 HBO Max
Cuoco also makes it clear that she doesn't want the show to rush forward at the expense of its quality. She says the eight-episode second season left her wondering, "Well, what could we do next?" and admits that "it's going to take a lot of thought to make sure if we go back that it's better than the last two." The second season of "The Flight Attendant," which ended on May 26, 2022, ended on a relatively happy note, with Cassie (Cuoco) celebrating her friends' marriage and their decision to open a private investigator's business.
The actor may have a point. "The Flight Attendant" is a pretty outlandish show, and doesn't especially seem built to cover much more ground. Its first two seasons have seen alcoholic flight attendant Cassie embroiled in two different international conspiracies, the first involving the murder of her lover, and the second featuring a mysterious doppelganger. Throughout its run, the show's most satisfying plotlines have all involved Cassie's friend Annie (Zosia Mamet), so it might make more sense at this point to focus on her and her new husband Max's (Deniz Akdeniz) mystery-solving business for a while if the show does go on.
Despite Cuoco's comments, she does note that the rest of the team behind "The Flight Attendant" seems ready to gear up for a third round of globetrotting thrills. "I'm like, 'Well, we did two. We should probably be done,'" she says, "And I think I've been outnumbered with that thought."
Seasons one and two of "The Flight Attendant" are available on HBO Max.