Maestro: First Look At Bradley Cooper's Stunning Transformation For Leonard Bernstein Biopic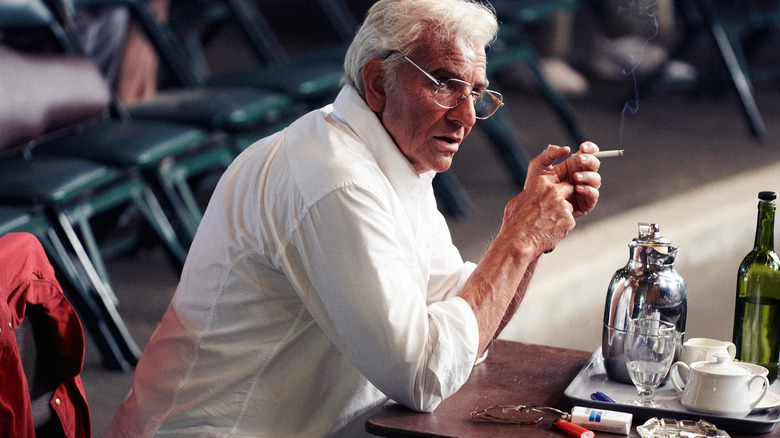 Netflix
You've got to admire Bradley Cooper's chutzpah. When Steven Spielberg offered Cooper the lead role in his planned Leonard Bernstein biopic, Cooper presented a counter-offer. He'd take the role of the legendary American conductor on the condition that Spielberg would step back to produce, allowing Cooper to direct. Oh, and he wanted to write the screenplay, too.
You have to be exceedingly sure of yourself to come at Spielberg like that. Fortunately, Spielberg saw an early cut of Cooper's "A Star Is Born" and was impressed enough to hand the project over. Speaking to Variety earlier this year, Cooper said, "Steven has a lot of interests — he'll just choose one thing and all of the other things will be on hold. I think he knew he wasn't going to make that movie for a while. He was kind enough to hand it off to me, and that's what I've been doing for the last four and a half years."
A startling transformation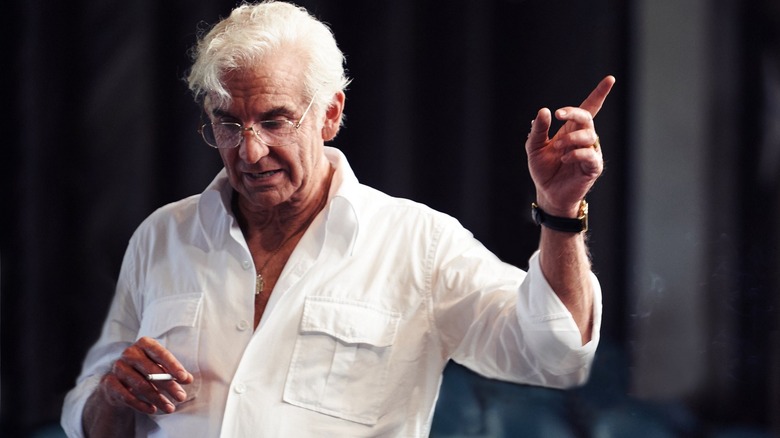 Netflix
We'll have to wait until 2023 to find out if Cooper nailed the material, but judging from a series of behind-the-scenes photos and production stills released today by Netflix, it appears the triple-threat auteur has completely disappeared in the part of Bernstein.
From the set of Maestro pic.twitter.com/RFSZb1aX1i

— Netflix (@netflix) May 30, 2022
This is astonishing work. The hair-and-makeup team, led by Rick Baker protege Kazu Hiro (who won Oscars for "Bombshell" and "The Darkest Hour"), Sian Grigg ("The Revenant") and Kay Georgiou ("Joker"), can go ahead and book their tickets to the 2024 Oscar ceremony. With nine Oscar nominations under his belt, Cooper is likely targeting a best actor nod as well. In terms of prestige pedigree, "Maestro," which counts Spielberg and Martin Scorsese (who was once attached to direct) as producers, has been built to dominate awards season.
A brilliant career and a complex personal life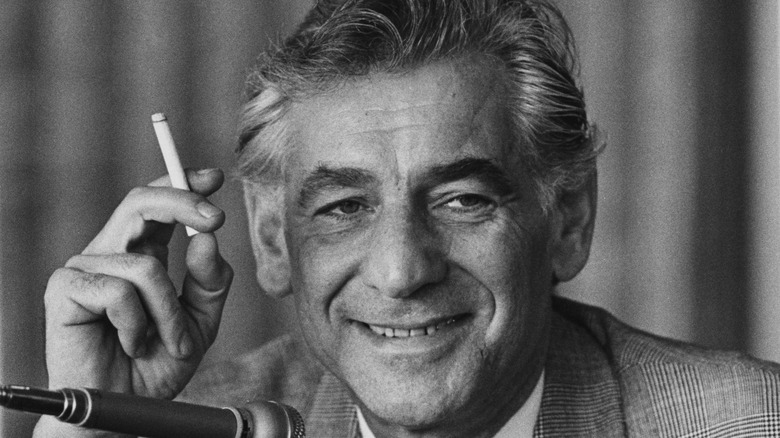 Central Press/Getty Images
As for the actual quality of the movie, Cooper, who wrote the screenplay with "Spotlight" Oscar-winner Josh Singer, proved he's got the right stuff behind the camera on "A Star Is Born." This is an automatic must-see. The narrative will evidently center on Bernstein's relationship with his wife Felicia Cohn Montealegre (Carey Mulligan), which was complicated given the composer's homosexuality. 
There's so much to cover here: Bernstein's meteoric rise to musical prominence as a young conductor, his near-blacklisting due to allegations that he was a communist, and the time he had to cancel his appearance at an East German music festival, thus opening the door for iconic rock-and-roller Nick Rivers to create an international incident.
Whenever "Maestro" hits theaters or streaming in 2023, we'll be there.