Meet The Adorable Young Actor Who Plays [REDACTED] In Obi-Wan Kenobi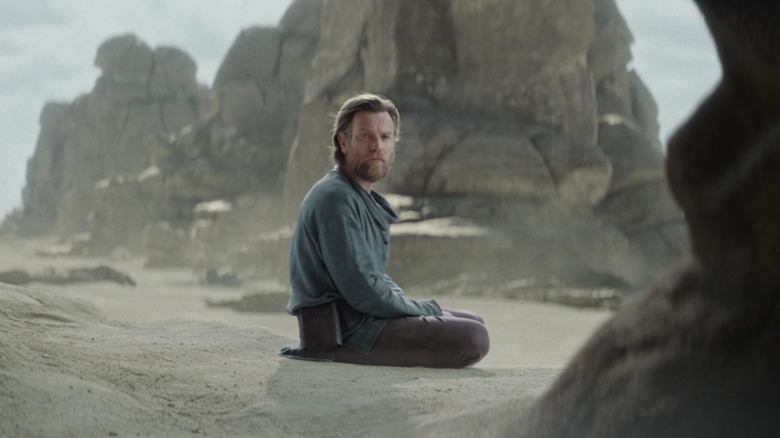 Disney+
Warning: Major spoilers ahead for episodes 1 and 2 of "Obi-Wan Kenobi."
The first two episodes of "Obi-Wan Kenobi" has a fair share of surprise cameos and storylines, but none quite as delightful and sweet as the introduction of a young Leia Organa, played by Vivien Lyra Blair. While "Star Wars" fans were expecting Grant Feely's Luke Skywalker to make an appearance, since he'd already been revealed in the trailers, Leia's presence was a relatively surprising storyline to follow, which proves to be crucial in steering Obi-Wan's (Ewan McGregor) trajectory forward.
Leia's story begins in Alderaan, with her parents Bail (Jimmy Smitts) and Breha Organa (Simone Kessell), but she's soon kidnapped by mercenaries sent forth by an Inquisitor called Fifth Sister, or Reva (Moses Ingram). While Reva is unaware of how important Leia is, she orders the child to be kidnapped after she tracks down a link between the Senator and Obi-Wan, and hopes to use Leia as bait to draw Obi-Wan out of hiding. As she predicted, this propels Obi-Wan (after much hesitation) to abandon his post in Tatooine and search for the girl, who is being held on the planet Daiyu.
Vivien's performance as Leia is enjoyable and riveting, as she manages to capture the best parts of the beloved character — her wit, charm, guts, and inquisitiveness.
Where you've seen young Leia's actor before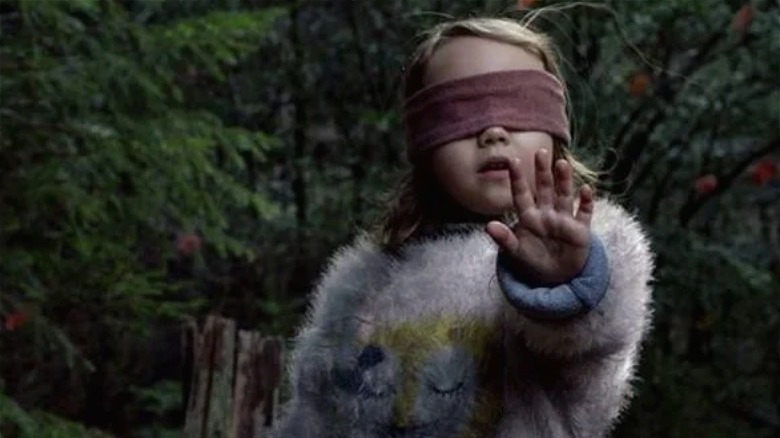 Netflix
You may recognize Blair from her role in the Netflix film, "Bird Box," which also stars Sandra Bullock and Rosa Salazar, among others. Though she's credited only as "Girl," Blair actually plays a key role in "Bird Box" as the daughter of Bullock's character.
Despite her young age, Blair already has a respectable list of credits, including playing a young Eleanor Roosevelt in the Prime Video series "The First Lady," and Hazel in the NBC sitcom "Indebted." She also appeared in the film "We Can Be Heroes," alongside "The Mandalorian" star Pedro Pascal.
Vivien's upcoming projects include "Dear Zoe," which stars Sadie Sink, "The Boogeyman" (an adaptation of the Stephen King novel), and "Heritage Day," a short by Lara Everly.
How Leia's character adds depth to the show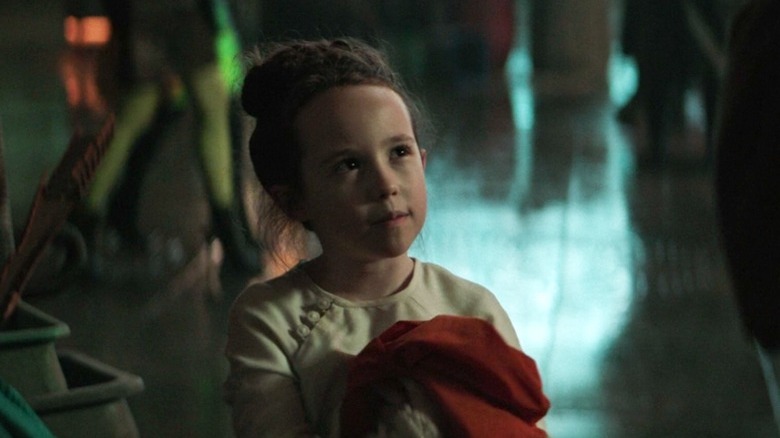 Disney+
This is not the first time a young Leia has been portrayed in the Star Wars" franchise, as a similar iteration of the character (stubborn, feisty) appeared in a comic called "The Weapons Master!," in which an older Leia recounts how she learned how to defend herself.
Leia's presence in Alderaan has always been a double-edged sword: while she lived a lavish life and had access to the resources she needed while being parented by compassionate, well-rounded individuals, she was always at the nexus of danger, being the daughter of a Senator. This made Leia's life more politically charged in comparison to Luke's, who was relatively safer in Tatooine, although he grew up in poverty and felt cut off from the people around him.
Vivien plays Leia with great skill, striking a balance of personality between both Anakin and Padmé, and adding a layer of emotionality to an already-dense series. Even after she is kidnapped and alone on an alien planet, Leia uses her resourcefulness quite well (even managing to kick an underprepared Obi-Wan in self-defense) and keeps her wits about her as much as possible.
Moreover, Leia crossing paths with Obi-Wan and eventually being saved by him adds more context to older Leia's hologram message in "A New Hope." The reason why Leia trusts Obi-Wan so instinctively in the first "Star Wars" film, to the point of recognizing his alias Ben Kenobi, is because she was saved by him from kidnappers as a child. This makes so much canonical sense.
Episodes 1 and 2 of "Obi-Wan Kenobi" are now streaming on Disney+.