Patrick Read Johnson's Long-Finished Star Wars Comedy 5-25-77 Is Finally About To Be Released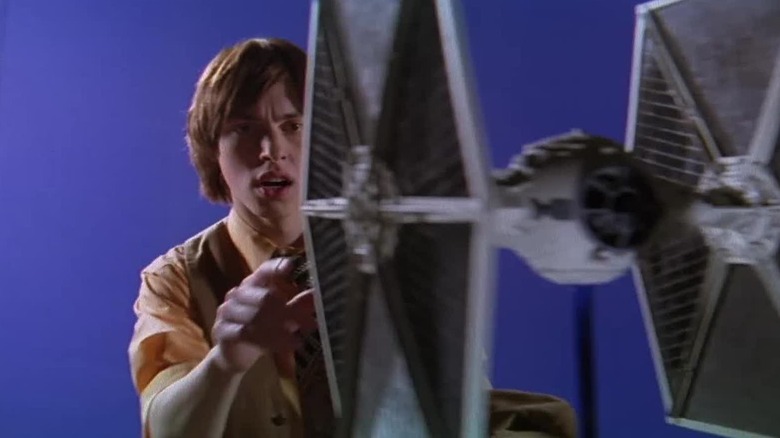 MVD Entertainment Group
Forty-five years ago today, George Lucas' "Star Wars" (or, as it's now known, "Star Wars: Episode IV – A New Hope") debuted in a smattering of theaters scattered throughout the United States. Prior to release, no one outside of Hollywood had any idea it would enrapture moviegoers and completely revolutionize the entire industry. Few people inside Hollywood thought this. But upon seeing an unfinished cut of the film over spring break in 1977, a brash fifteen-year-old from Wadsworth, Illinois named Patrick Read Johnson knew what was coming. And after establishing himself as a studio filmmaker via '90s chestnuts like "Spaced Invaders," "Angus," and "Baby's Day Out," he set out to chronicle that deeply personal sensation with "5-25-77."
It took Johnson roughly thirteen years to bring his autobiographical dream project, about an Illinois teenager (John Francis Daley) whose life is transformed when he sees "Star Wars" on opening day, to life, but it's been completely out of circulation since its 2017 premiere. Per Deadline, this is now being remedied thanks to MVD Entertainment Group, which has acquired the film's rights with plans to release it in theaters and on VOD this fall.
A movie geek makes good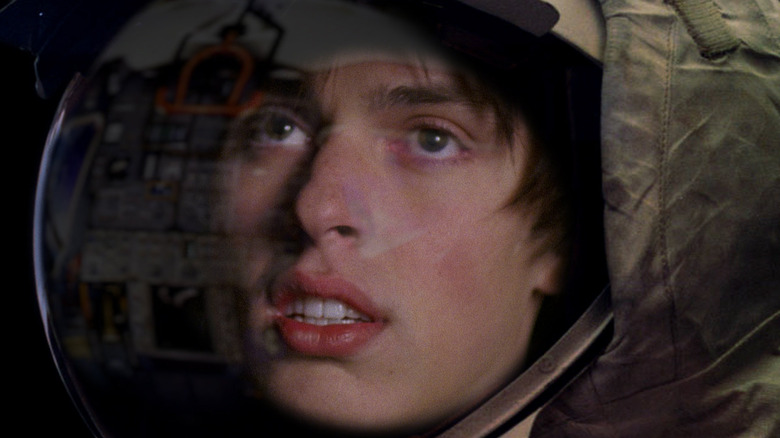 MVD Entertainment Group
I first made Johnson's acquaintance in the Ain't It Cool News chat room in 1999 (his handle was "moonwatcher"). At first, I cynically believed he was there to promote his work and fire up enthusiasm about "5-25-77," but it quickly became clear that he was just another film geek desperate to talk nonstop about movies. He was a joy to talk to and unfailingly kind. You couldn't help but root for him. So when he finally scraped together the financing to make "5-25-77" in 2004 with a nifty ensemble cast that included Daley, Austin Pendleton, Colleen Camp, and Neil Flynn, that old AICN band of misfits that found each other in the late 1990s rejoiced.
Alas, though I read the script ages ago, I've never seen the movie. So I'm thrilled yet again for Johnson, whose remarkable perseverance has deservedly paid off. I can't imagine what it's like to have a completed labor of love lingering in limbo for five years.
You're all clear, kid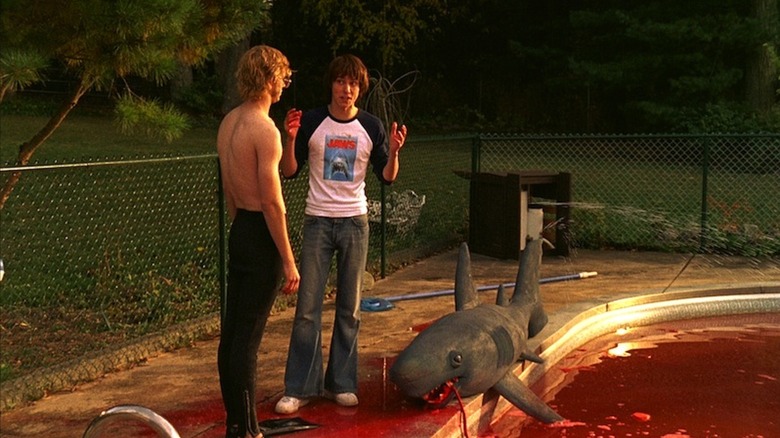 MVD Entertainment Group
Speaking exclusively to Deadline, Johnson says, "On behalf of all of the dedicated, passionate, (and possibly crazy) people who've stayed the course with me, all this time, to bring '5-25-77' to the screen, I'd like to thank MVD, and the particular individuals, in this amazing company, who found something special in our film, that compelled them to go above and beyond, in order to make sure audiences everywhere might get the chance to find something special in it, too!"
It's been a parsec or two, but Patrick Read Johnson's "5-25-77" will finally hyperdrive its way into theaters and VOD later this year. Congratulations, Patrick.