Guillermo Del Toro Says Modern Cinema Is 'Not Sustainable' - And He's Right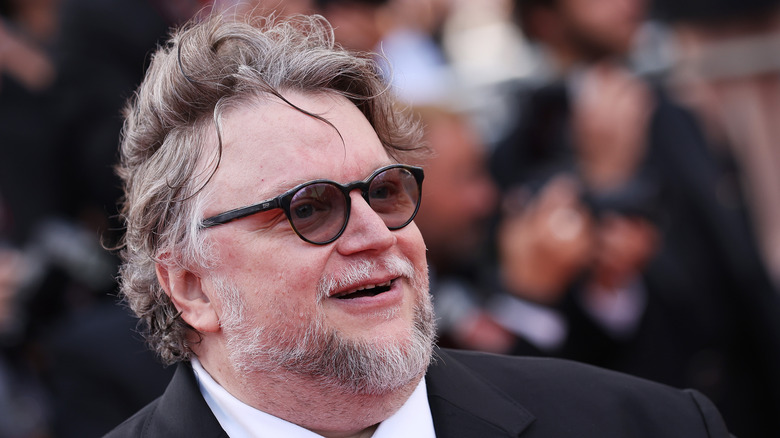 Vittorio Zunino Celotto/Getty Images
Guillermo del Toro didn't bring a new movie to the 2022 Cannes Film Festival this month, but that didn't stop him from bringing some serious rhetorical ruckus about the future of movies.
Speaking at a symposium about the purpose and survival of cinema in a pandemic world (alongside visionaries like Lynne Ramsay, Gaspar Noé and Paolo Sorrentino), the Academy Award-winning director of "The Shape of Water" sounded a dire warning about the future of the medium. He was not there to scold, nor did he want to wallow. Del Toro is a true believer in motion pictures. He desperately wants future generations to commune with filmmakers as he continues to weave his celluloid dreams. Unfortunately, the present-day, uber-corporate treatment of the art form encourages audiences to treat movies as single-serving experiences. Cinema is content. It is to be consumed quickly, imbibed as background noise and forgotten in the moment. For an artist of del Toro's magnitude, this is a horror. But he has little interest in excoriating any one segment of this addled system as a villain. Because del Toro, as a filmmaker, lives to connect.
How we commune with cinema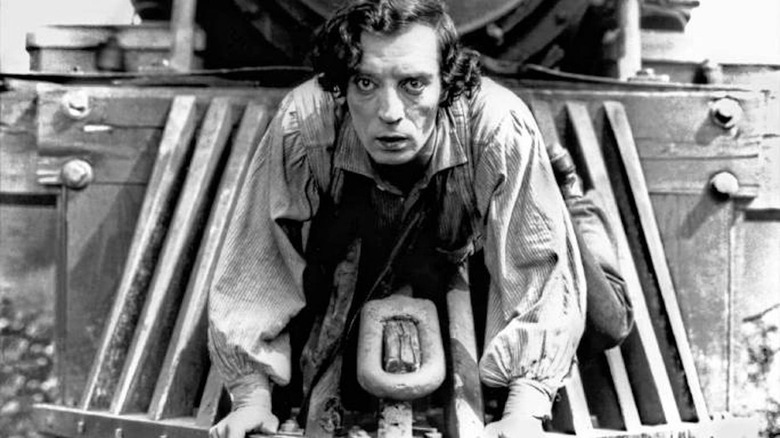 United Artists
"There are many answers to what the future is," said Guillermo del Toro. "The one I know is not what we have right now. It is not sustainable. In so many ways, what we have belongs to an older structure." Del Toro referenced the abrupt, 1920s transition from silent films to talkies. "That's how profound the change is. We are finding that it is more than the delivery system that is changing. It's the relationship to the audience that is shifting. Do we hold it, or do we seek and be adventurous?"
I love this, because I'm the kind of moviegoing purist who believes in the sanctity of a darkened theater. The cinema is a place of worship, but we all worship differently. Some audiences are quietly rapt, while others whoop and holler. The common denominator is that, when the movie is good, we are fully engaged. In years past, we worried that domestic concerns and the presence of a pause button might distract us from the wonder. Now, films are being consumed not only in transit, but in chunks. In cars, trains, planes ... name a conveyance, and that empty space can be filled by flickering content on your screen.
The way of the future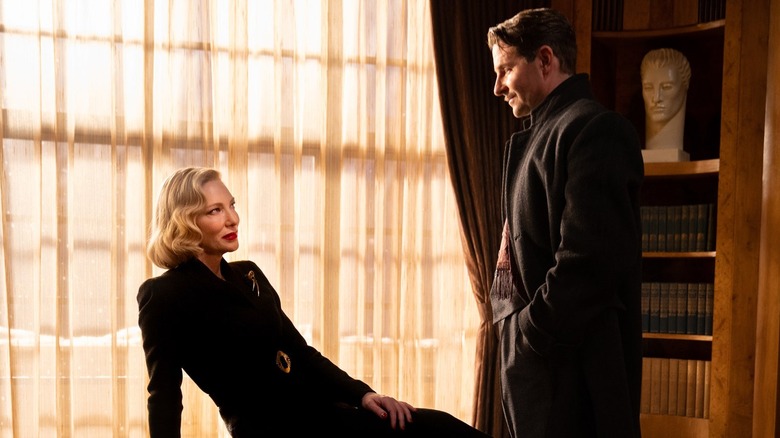 Focus Features
Guillermo del Toro is not necessarily practicing what he preaches. His criminally underseen "Nightmare Alley" was a throwback noir elevated by long takes and precise compositions. This is "adventurous" by contemporary standards, but does any of it read to people who activate subtitles while watching films shot in their native tongue? Film is a visual medium, but viewers raised on YouTube aren't attuned to classical mise en scène. For them, the apotheosis of the moving image is a gamer s***-talking their way through "Fortnite" (or whatever's hot at that particular moment). Then you've got YouTube celebs who sit dead center in front of a camera and ignorantly tell their millions of subscribers why Dazzler is going to show up in a Spider-Man movie that's nowhere close to active development. The moving image has been grossly devalued.
Del Toro's lament stretches to film preservation. In a post-celluloid and -videotape age, we weren't supposed to lose movies wholesale like we did during the silent era. Alas. "We are in the present losing more movies from the past faster than ever before," said del Toro. "It seems like we aren't, but the mere disappearance of physical media is already having corporations curating what we watch, faster for us. The future doesn't belong to us, so our duty is not to ourselves, but to the future, for the people who come after."
The pandemic effect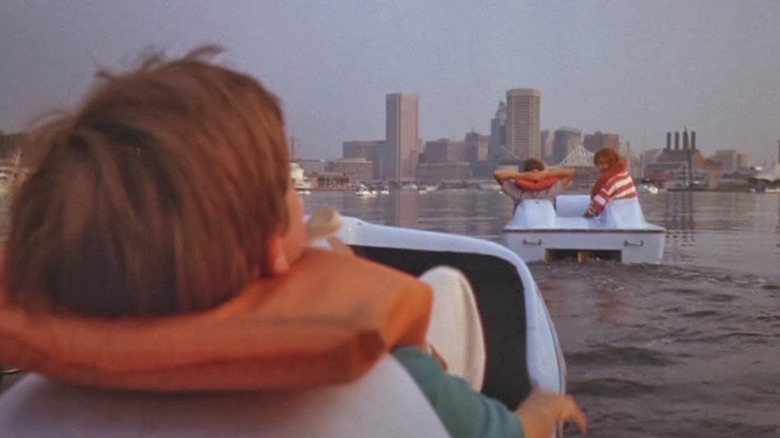 Warner Bros
I was born in 1973. I came of age during the video store era. I would spend hours browsing the aisles of every genre. Sometimes, I walked in knowing what I wanted to watch. Other days, I'd take a flier on a movie like "Charley Varrick" because, what the hell, it had Walter Matthau on the cover. Many of these movies have survived the rapid transition from video to DVD/Blu-ray to streaming, but some titles, most of which sputtered at the box office, got lost in the video era (if they ever made it there). If there's no commercial outcry for movies to get a boutique Blu-ray restoration, they will fade from view. They will, eventually, die.
Del Toro is sensationally persuasive when he frames the importance of filmmaking (or is that content delivery?) in the context of COVID-19. "It took one pandemic to shake it all up," he said. "We survived the pandemic because we had three things: food, medicine, and stories. The three things sustained us for so many months and years. We understand we are in the craft of doing a thing that is of primary importance to do." The pandemic isn't over, but back when we were rightly treating it as a matter of life or death, we leaned on entertainment. We cleaved to Netflix, Amazon, Hulu, and the rest for stories and memories that recalled a time when we could safely congregate with our fellow human beings. These were experiences that used to await us at the movie theater.
Livin' in the future, baby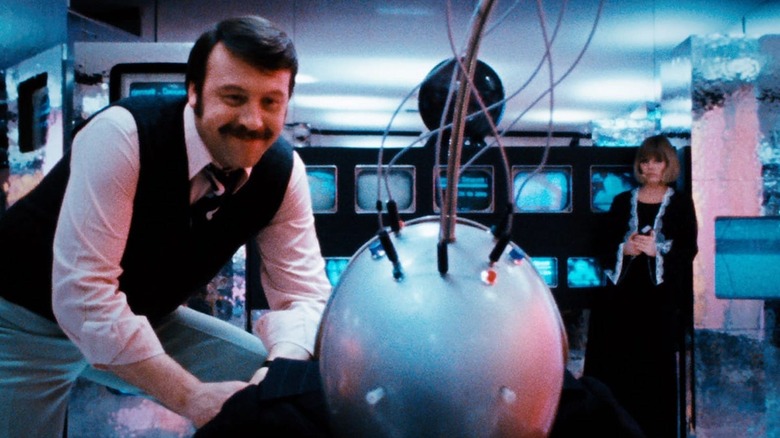 Janus
Perhaps they're still there. I'm overjoyed that I get to see a new "Top Gun" movie this weekend. It means the world to me that James Cameron is out there pushing the exhibition envelope with multiple "Avatar" sequels. I also love that I could visit Los Angeles in June and see Rainier Werner Fassbinder's "World on a Wire" on 35mm at The New Beverly. I'll quote del Toro one last time. "The future will present itself, no matter if we want it or not. It just shows up. It slaps us in the face or pats us in the back, whatever it wants, but it will show up." We are, per Bruce Springsteen, living in the future. The worst of this? The end of an industry I love? None of this has happened yet. But we are perilously close to extinction.