Samuel L. Jackson Joins Garfield As, Uh, Garfield's Dad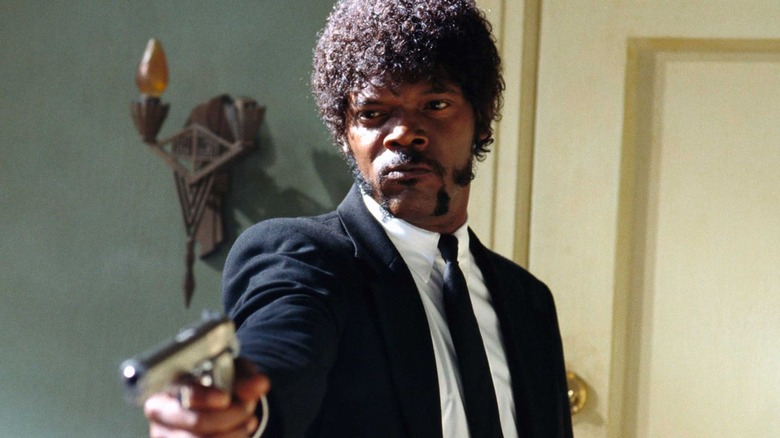 Miramax
Fictional author Terence Mann once wrote, "There comes a time when all the cosmic tumblers have clicked into place, and the universe opens itself up for a few seconds to show you what's possible." Mann didn't know it at the time (actually, he didn't "know" anything because he's a fictional character), but he was 100% writing about the blessed casting of Samuel L. Jackson as Garfield's father in Alcon Entertainment's forthcoming animated adaptation of Jim Davis's unkillable comic strip, "Garfield." That cat himself will be voiced by Chris Pratt.
If you're a "Garfield" obsessive, a) weird, and b) you know that Garfield's father is a new addition to the acerbic cat's world. Like "The Warriors" writer-director Walter Hill, Davis is averse to backstory. We know nothing of Garfield's origins, nor do we care. All we know is that he loves lasagna, hates Mondays and gets off on drop kicking dogs. Whence these predilections? Evidently, we're about to find out.
Garfield's new groove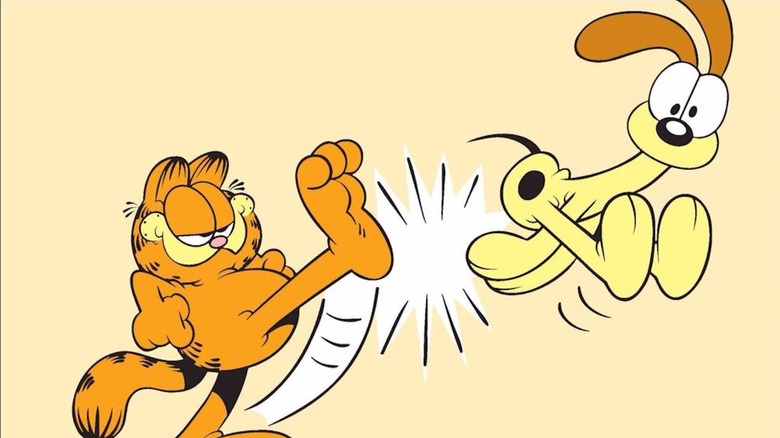 Paws Inc.
Some questions are better left unanswered, but if anyone's going to demystify the Garfield mythos, you can't go wrong with the creative duo of director Mark Dindal and screenwriter David Reynolds. I mean this most sincerely. They averted the looming Disney disaster that was "The Emperor's New Groove," and were a part of the crack storytelling team that gave us "Finding Nemo." Their instincts are sound. If they believe Samuel L. Jackson can bring Garfield's father to life, I implicitly trust them.
What I don't quite understand is the animal logic of Garfield's father having a role in his life. This just isn't how felines work. Unfixed male cats sire. Once their work is done, they move on to the next mating opportunity. They don't check in on their progeny. Regardless of sex, mature house cats spare nary a thought for their parentage. Their allegiance is to the people who feed them. Oh wait, this is actually a good idea.
Garfield agonistes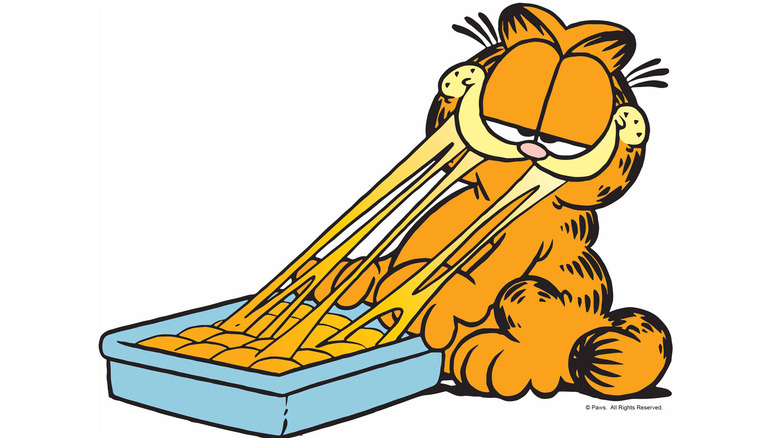 Paws Inc.
The casting of Jackson suggests that Garfield's father, Vic, is a gruff, no-nonsense kitty. Is he a tabby, too, or did those markings come from Garfield's mother? How old is he? Hell, how old is Garfield? Perhaps our hero's poppa was a stray who fed off the dumpster-consigned leftovers of a local Buca di Beppo. Is he familiar with the Book of Ezekiel? Only today did I realize the "Garfield" universe was so rich with narrative and thematic potential.
All shall be known when Sony releases "Garfield" on November 22, 2023.
Created by cartoonist Jim Davis, the Garfield comic strip debuted in June 1978 and follows the cynical and lazy orange cat and his interactions with his owner, Jon Arbuckle, and fellow pet Odie, the lovable dog.

Garfield originally appeared in 41 newspapers, but its success and immediate popularity made it one of the fastest growing comic strips of all time, ultimately appearing in 2,580 newspapers and journals, with an estimated readership of 260 million. Garfield currently holds the record as the most widely syndicated comic strip in the world.