The Duffer Brothers Have A 'Very, Very Different' Idea For A Stranger Things Spin-Off, And Only Finn Wolfhard Knows What It Is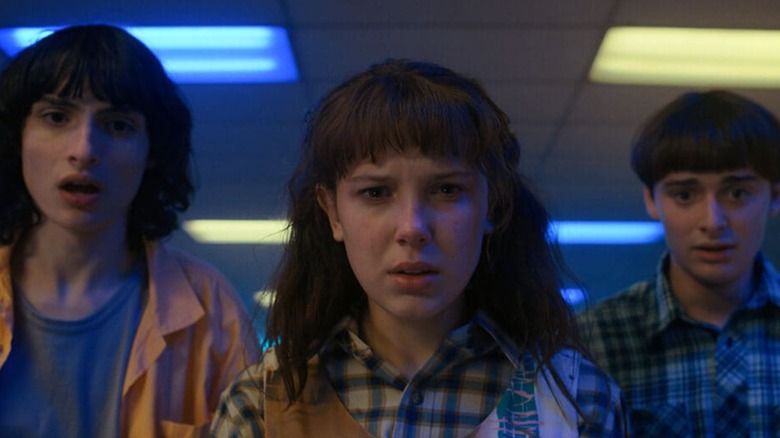 Netflix
They say all good things must come to an end, but in our sequel, prequel, and spin-off fueled pop culture landscape, it seems like some things don't have to. As "Stranger Things" amps up for its final two seasons, it makes sense for all involved to start brainstorming ways in which the indelible world of Hawkins and the Upside Down can live on in some new capacity. Apparently, series co-creators Matt and Ross Duffer already have a kernel of an idea for a spin-off, but they're keeping it under wraps as it's still in the early stages.
"We do have an idea for a spinoff that we're super excited about," the Duffers told Variety ahead of the show's fourth season premiere, "but we haven't told anyone the idea yet, much less written it." The outlet apparently got the one-up on the streaming giant itself by asking the Duffers about future "Stranger Things" related projects, as the Duffer brothers went on to say they haven't actually pitched it to Netflix yet. "We think everyone — including Netflix — will be surprised when they hear the concept, because it's very, very different."
The spinoff potential is off the charts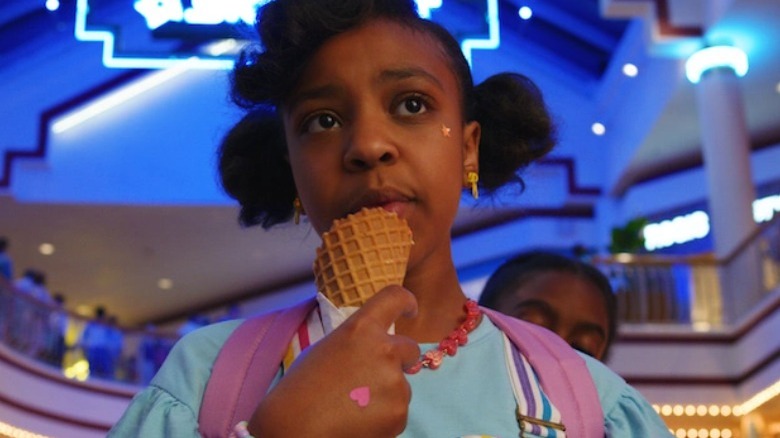 Netflix
As the show enters its fourth season, which is set to touch upon the Satanic Panic, introduce a monster named Vecna, and include an appearance from horror legend Robert Englund ("A Nightmare on Elm Street"), it's clear that there are many, many threads the writers could pull on to weave a whole new story. While I'm a fan of finite stories that focus on nailing their endings, I think it's obvious that nearly every "Stranger Things" character–from goofball Dustin (Gaten Matarazzo) to no-nonsense little sister Erica (Priah Ferguson) to '80s mom bombshell Mrs. Wheeler (Cara Buono) — could carry a spin-off of their own.
Apparently, despite the Duffers keeping their spin-off idea close to the chest, one cast member has already figured it out. "Somehow Finn Wolfhard — who is one crazy smart kid — correctly guessed what it was going to be about," the Duffers shared in an email to Variety. The creators confirm that Wolfhard, who plays Mike Wheeler in the show, is the only person besides them who knows about the spin-off concept.
"Stranger Things" is a massive story that gets bigger every season, but if the conceived spin-off is intended to be very different, I'd guess that means it's a smaller story. The show has juggled genres well over the years, flipping back and forth between a fantasy epic and a funny and awkward coming-of-age story. If it comes to fruition, it'll be excited to see where this new entry falls on the show's wide spectrum of scale and tone.
"Stranger Things" season four debuts on Netflix on May 27, 2022. The final two episodes of the season will air on July 1, 2022.