Stephen King Was Pretty Broken Up After Seeing Stand By Me For The First Time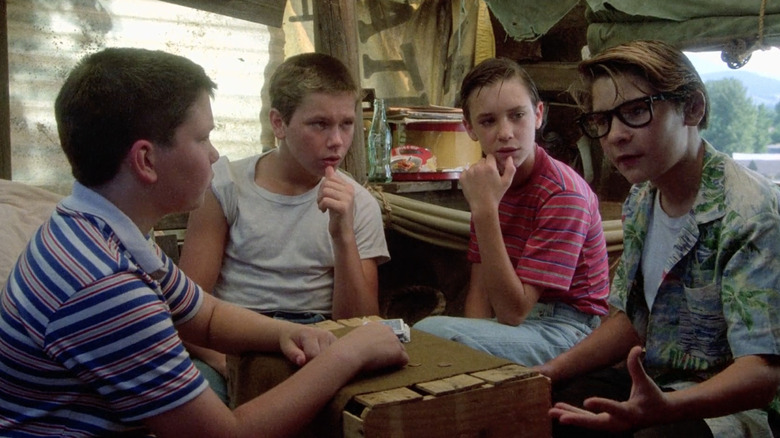 Columbia Pictures
Stephen King is no stranger to adaptations. "Carrie," "The Shining," "Firestarter," and "It," are just a few of the successful films that are based on a King story. He is a masterful storyteller with a talent for the weird and terrifying. His name conjures images of demented clowns, possessed classic cars, or rabid dogs, iconic images of horror, but the author doesn't always focus on the supernatural.
In August of 1982, King took a break from horror and released a collection called, "Different Seasons," which includes four novellas focusing on the dramas of reality. Of the four stories featured in the collection, three of them would be adapted into films, including "Rita Hayworth and the Shawshank Redemption," and "The Body."
King loved both adaptations, but only one made him cry.
A story no one wanted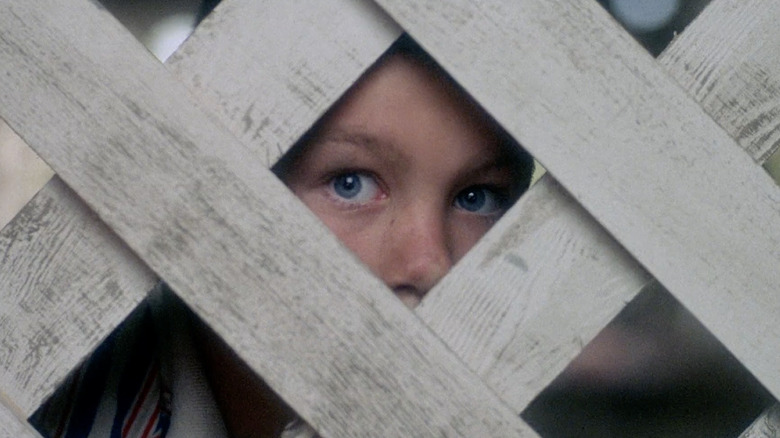 Columbia Pictures
"The Body" is the story of a group of childhood friends last summer together before starting junior high. To become hometown heroes, they set out to find the body of a missing child. However, as they journey into the woods, they are forced to confront their own fears, weaknesses, and mortality. The story didn't make a huge splash for King in literary form, and the adaptation didn't draw much attention to begin with either.
Bruce A. Evans, producer and co-writer of the film, recalls no one being interested in a coming-of-age story about boys wandering in the woods:
"Every studio in town had turned us down. The consensus was that no one would be interested in a story about four 12-year old boys on a railroad track. It was dark, there was not a girl in it, no one knew how to sell it."
After being turned down by everyone else, the picture was eventually picked up by AVCO Embassy Pictures, which was sold to Columbia Pictures just before the film adaptation of "The Body," retitled "Stand by Me," was to begin shooting. Columbia wasn't interested in the project and shut it down. The film was halted until the former chief financial officer of AVCO Embassy Pictures, Alan Horn, funded the project out of his own pocket. With a small budget of $7.5 million, cameras could finally roll on "Stand By Me."
The Rob Reiner adaptation stars Wil Wheaton, River Phoenix, Corey Feldman, and Jerry O'Connell. Before this film, Reiner had received praise for his work on "This is Spinal Tap," and "The Sure Thing," but no one had high hopes for the King adaptation. Along with most studio executives, the author thought the film would vanish soon after its release:
"You have to remember that the movie was made on a shoestring. It was supposed to be one of those things that opened in six theaters and then maybe disappeared."
But that was before King screened the finished film.
I was moved to tears'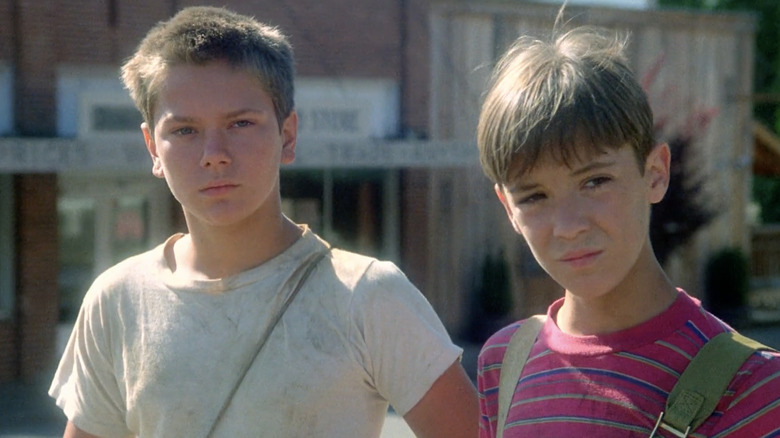 Columbia Pictures
King has an unsteady history with Hollywood. He's never been shy about telling Tinsel Town exactly what he thinks of their adaptations, good or bad. It's a well-known fact that he hates Kubrick's version of "The Shining" and Mark L. Lester's "Firestarter," so I can imagine it's quite an intimidating feat for a writer or director to take on one of the man's stories. Not only did Reiner take on a King project, but he also chose one closest to King's heart, as the story is autobiographical.
Gordie is based on King, and Chris is modeled after a childhood friend who encouraged the young writer to pursue his talent. King's friend, like the character Chris, died young. 
King was given a private screening of the finished film and was touched by Reiner's adaptation of his childhood adventure:
"It was moving. I think I scared the shit out of Rob Reiner. He showed it to me in the screening room at the Beverly Hills Hotel ... When the movie was over, I hugged him because I was moved to tears, because it was so autobiographical."
King believes the film is the best adaptation of his work. If King's approval isn't enough, "Stand by Me" was also a hit with audiences and critics, and received an Oscar nomination for Best Adapted Screenplay in 1987.