Squid Game Season 2 Likely Won't Release Until End Of 2023 Or 2024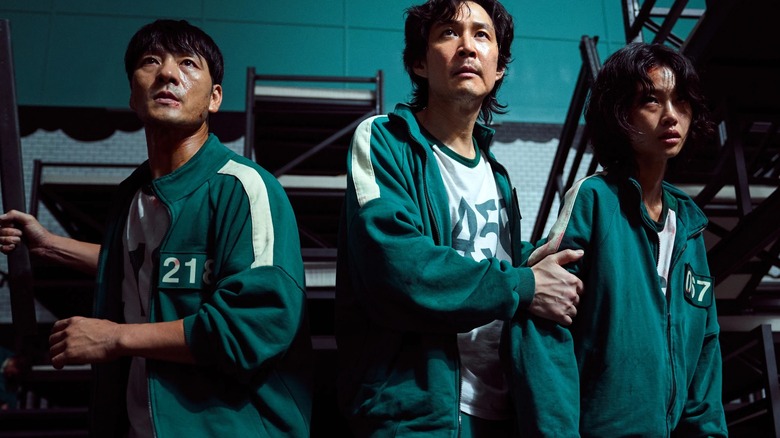 Netflix
In case you've been patiently waiting for season 2 of "Squid Game," you might have to wait a little longer. Hwang Song-hyuk, creator of the globally-acclaimed hit Netflix series told Vanity Fair that the next installment of "Squid Game" would most likely be slated for release by the end of 2023 or early 2024 (via Variety). Seems like the games will have to wait, at least for some time.
The VF report also revealed that Hwang has a compact idea that he intends to turn into a script for season 2 of the show, which means that the series creator does not have much to say about the next season at the moment. However, Hwang teased the following:
"Humanity is going to be put to a test through those games once again. I want to ask the question, 'Is true solidarity between humans possible?'"
Although Hwang's statement is pretty vague, "Squid Game" delves into the questions of loyalty in the face of ruthless capitalism and a broken economic structure, which often forces one to turn on those they deem as loved ones. Solidarity is rare in the world of "Squid Game," and season 2 might end up painting a more dire picture of this aspect of human existence.
Definitely worth the wait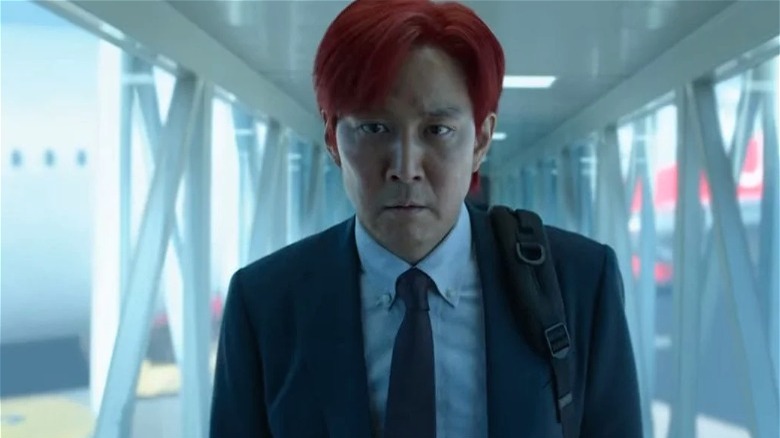 Netflix
Not long after its debut on Netflix, "Squid Game" become an international phenomenon, with season 1 quickly becoming the streaming platform's most-watched original series. This is not surprising, of course, as the show resonated with people on an innate level, mainly due to its scathing social commentary and compelling, flawed characters, whose actions stem from the corruption inherent within a dysfunctional socio-economic system.
Despite the overwhelming success of season 2, the showrunners had no idea whether the series would be picked up for a second season by Netflix for quite some time. Thankfully, Netflix confirmed the show's season 2 renewal, with the platform's CEO, Ted Sarandos commenting that "the Squid Game universe has just begun." This is great news for the series, which could potentially expand into a fully-fleshed universe in its own right (although it already has in many ways).
The reason why season 2 is a highly-anticipated one, is due to the fact that season 1 ended on a major cliffhanger, especially for Lee Jung-jae's Gi-hun and Lee Byung-hun's Front Man. While Gi-hun decided to get off the plane and get to the bottom of those behind the games, the Front Man has to grapple with the fact that he (supposedly) murdered his brother, while carrying on with his responsibilities as organizer and host for the games.
Here's hoping that season 2 of "Squid Game" will be as gripping and intricate as its previous installment, continuing the narrative threads of beloved characters, while introducing fresh faces.