Uwe Boll To Return To Director's Chair With Gangster Drama Ness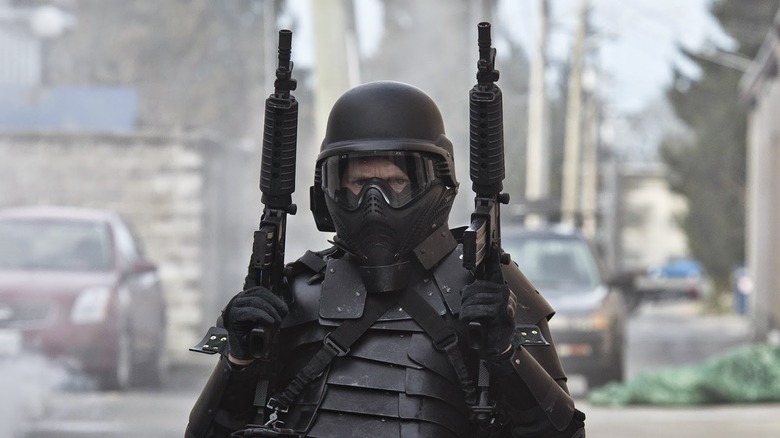 Event Film Distribution
Uwe Boll, the man behind "BloodRayne," "Postal," and "Rampage," has not given up on his dream of making objectively terrible movies. Boll is expected to make a return to filmmaking with a movie based on the life of Prohibition agent Eliot Ness, who is best known for taking down Al Capone (via The Hollywood Reporter).
The upcoming film has been titled "Ness," and sports a budget of around $25 million. The subject matter has previously been touched upon in Brian de Palma's 1987 film, "The Untouchables."
"Ness" will not be covering the Al Capone story that constituted the highlight of Eliot Ness' career, but will focus on a serial killer case he cracked later on, instead. Known as "The Butcher of Kingsbury Run," the killer in question was known for committing a string of grisly murders via dismemberment of the victim's body parts.
Boll is set to direct and produce via his Event Film banner, with Whitney Scott Bain in charge of the screenplay and Michael Roesch executive producing. The film is currently undergoing its casting process, while principal photography is set to commence sometime in 2023.
An infamous reputation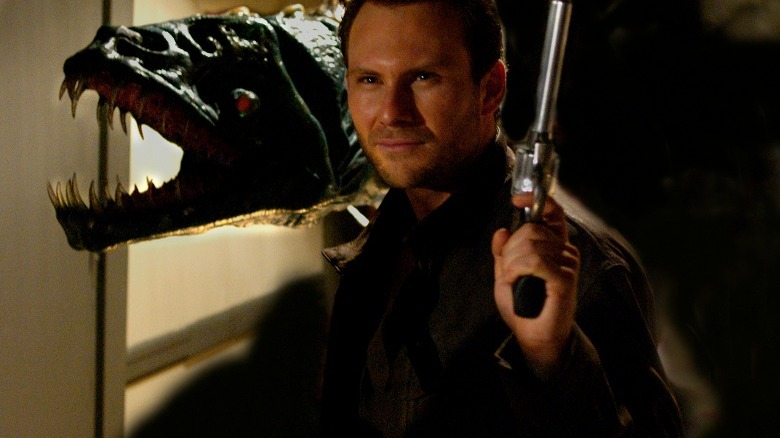 Lions Gate Films
Boll's filmography has been widely criticized by critics and audiences alike, and he has been pretty relentless in making films based on video game franchises, which were panned for various reasons. This continuous streak of making terrible films granted him a reputation of sorts, leading him to retire for some time after his 2016 "Rampage: President Down," the sequel to "Rampage."
Speaking about his return to the international market, Boll told THR about how he is not worried about the critical response to his films, explaining that he is "a real filmmaker" who has made notable movies worth checking out:
"People who say they hate my movies have mostly seen one, maybe two films, maybe [flops] Far Cry or Alone in the Dark. They don't mention my more political films [like] Rampage, Assault on Wall Street or Attack on Darfur... Netflix has something like 15-20 of my films. [I'm] a real filmmaker, I've made 34 movies, many with big stars, that can no longer be denied."
There's obviously nothing wrong with being proud of one's accomplishments, and being determined to put in work to make one's dreams come true, but Boll could, at the very least, learn from the biggest criticisms of his films and aim for something better. Hopefully, this will indeed be the case with "Ness," although, given his track record of responding to criticism, there's a slim chance. When critics panned his loose video game adaptations, Boll challenged them to a boxing fight, which five of the critics accepted, and Boll ended up beating all five of them. No, I'm not making this up. The event was named "Raging Boll."
A release date for "Ness" has not been revealed at the moment.