The Morning Watch: The Boys Cast Breaks Down Season 3 Trailer, The Sound Of The Batman & More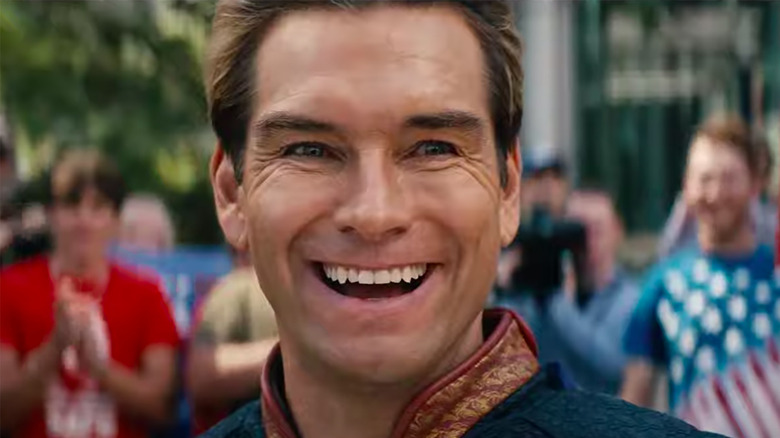 Prime Video
(The Morning Watch is a recurring feature that highlights a handful of noteworthy videos from around the web. They could be video essays, fan-made productions, featurettes, short films, hilarious sketches, or just anything that has to do with our favorite movies and TV shows.)
In this edition, the cast of "The Boys" TV Seriesbreaks down the entire trailer for the third season. Plus, a movie artistry expert breaks down the crazy tricks the sound engineers used in "The Batman." And finally, archery expert Grizzly Jim (who has the best name ever) breaks down archery scenes from "Hawkeye," "The Lord of the Rings: The Two Towers" and more.
The cast of 'The Boys' breaks down the season 3 trailer
Are you ready for some violence? The trailer for the third season of "The Boys" has hit the Internet, and stars Chace Crawford, Antony Starr, Jensen Ackles, Karen Fukuhara, and Laz Alonso joined Vanity Fair to break down the trailer for season 3. Yes, there's a reference to Homelander milking a cow, and we found out how Antony Starr wanted to go in fresh that day because, of course, Homelander has never milked a cow before. When you think about writing about a superhero series, that is not a sentence you ever think you'd type. Apparently everyone is putting "their bodies on the line" this season in terms of stunts, and it looks like it's going to be quite a ride.
The Batmobile and Justin Bieber?
One thing you may have noticed about "The Batman" is the rain. There's a whole lot of it, and it's a character in the film. Thomas Flight, who breaks down the behind-the-scenes artistry in video essays on YouTube, is digging deep into why "The Batman" sounds so amazing, even explaining some of the tricks the sound engineers used. One of them is a slowed down Justin Bieber song that is used as the sound of the Batmobile. Odd as that sounds, once he shows you, you can't unhear it. Not only that, but there's a train sound used as a truck drives by, instead of an actual truck noise). There are so many layers to the sound design on this film, and they do recommend headphones to get the full effect, so make sure you have them handy for this one. 
'You have my bow'
Finally, archery expert Grizzly Jim joins Insider to comment on 10 super cool bow and arrow scenes in TV shows and movies, including the very first episode of "Hawkeye," "The Hunger Games," "The Lord of the Rings: The Two Towers,' "Wonder Woman," "Robin Hood," "War of the Arrows," "The Avengers," "Game of Thrones," and "Rambo III." The coolest part? A whole lot of these archers are women, such as Kate Bishop, Katniss Everdeen, Antiope, and Merida. Heroic archers for the win!