Nine Perfect Strangers Renewed For Season 2 At Hulu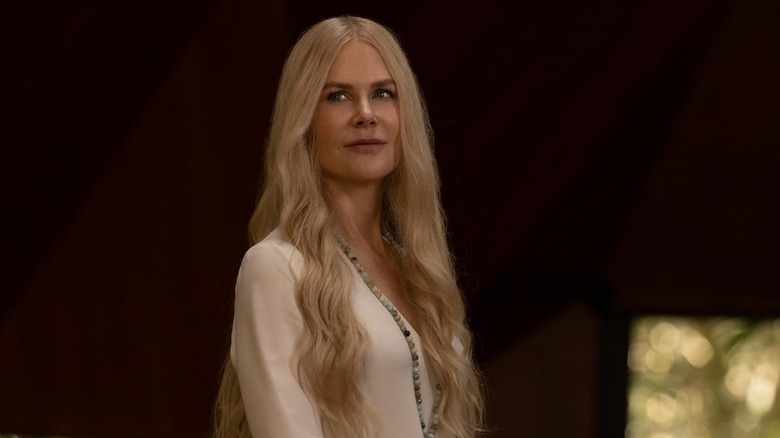 Hulu
Though it certainly seemed like the story wrapped up neatly at the end of "Nine Perfect Strangers," apparently there is more to tell. The Hulu series is looking like it will be renewed for a second season, according to Variety. This was a pandemic binge for me when it came out on the streaming service in August of 2021, and I was glued to my seat. The show was a strange one, based on the book of the same name by Liane Moriarty (who also wrote "Big Little Lies," the book the HBO series of the same name — also starring Nicole Kidman — was based on). 
It was the story of nine guests at a wellness resort called Tranquillum House, run by the mysterious Masha (Kidman). She and her employees put them through some crazy exercises, and sometimes more hidden things, to make them well. Whether or not what happened is ethical, well, that's up to the viewer. I'm not saying it was the most well-crafted series I've seen, but the performances were so good, and I was unable to stop watching. 
The site reports that the move to renew the show is something that will help it avoid the issues that "Big Little Lies" had when it was up for and won awards in the limited series category before it was renewed, making it a series, not a limited series. I guess I want to know what happens next? I say, "I guess," because the ending was pretty definitive. We saw updates on where everyone was. Will there be new guests? Are the endings we saw going to stick? I definitely did not see a second season coming.
'One journey ends and another begins'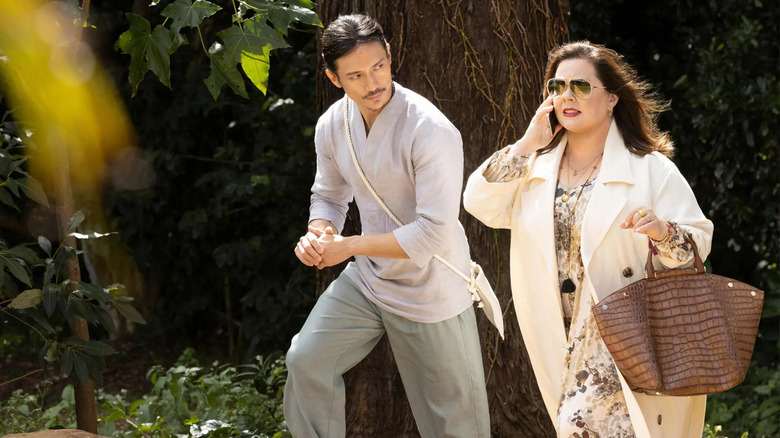 Hulu
The original season starred Kidman, Melissa McCarthy, Bobby Cannavale, Michael Shannon, Asher Keddie, Grace Van Patten, Luke Evans, Regina Hall, Samara Weaving, Melvin Gregg, Tiffany Boone, and Manny Jacinto (which was a revelation after watching him as Jason in "The Good Place"). Variety says that none of the actors are attached to a second season, though I feel like at least some of them would need to be. If you've seen the first season, you know who I'm talking about. 
Whatever you thought of the crafting of the series, it was a really fascinating look at the wellness industry, particularly retreats like this. You're asked to trust someone completely without knowing them, for your own mental health and restoration. Who are they, though? What methods are they using? The wellness industry, like the beauty industry which I used to be a part of, is not well-regulated. I think that's why I couldn't stop watching. I'm not sure how you get an industry like this right, but wow, did this series shine a light on it. 
I'll be interested to see what they do with this, going forward.