Borat 2 Director Jason Woliner Has Been Shooting A Mysterious New Peacock Comedy Series For Over A Decade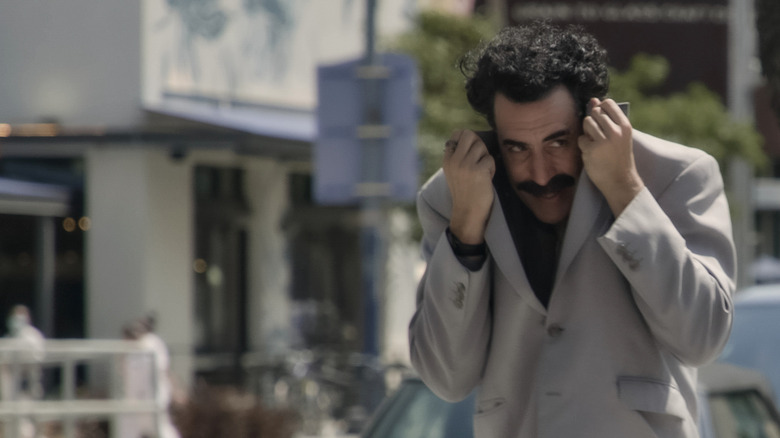 Amazon Studios
Jason Woliner, the director of "Borat Subsequent Moviefilm: Delivery of Prodigious Bribe to American Regime for Make Benefit Once Glorious Nation of Kazakhstan" (or just "Borat Subsequent Moviefilm" if ya nasty), has just nabbed a straight-to-series order for a mysterious project from the fine folks at Peacock. Woliner has allegedly been shooting the currently untitled series for over a decade, in between his other directorial efforts like episodes of "Nathan For You," and the trilogy of Brett Gelman specials on Adult Swim. The project comes from executive producers Seth Rogen and Evan Goldberg and Caviar, the company behind Netflix's "Cheer" and the Academy Award-winning film "Sound of Metal." Little is known about Woliner's new series, but Peacock has been describing it as a "mind-bending project" that "mixes fact and fiction to tell a bizarre and incredible tale."
As to be expected, the series is said to follow a similar format to Woliner's previous works, which means we can expect to see the lines between fiction and reality blurred beyond recognition, and unsuspecting participants completely telling on themselves with how they interact with whatever Woliner has put before them. Peacock says that the series "continues to pile on jaw-dropping new twists," and since he's been shooting the project for over a decade, it's safe to assume we're going to be watching an evolution of reactions.
A 'bizarre, out of the box show'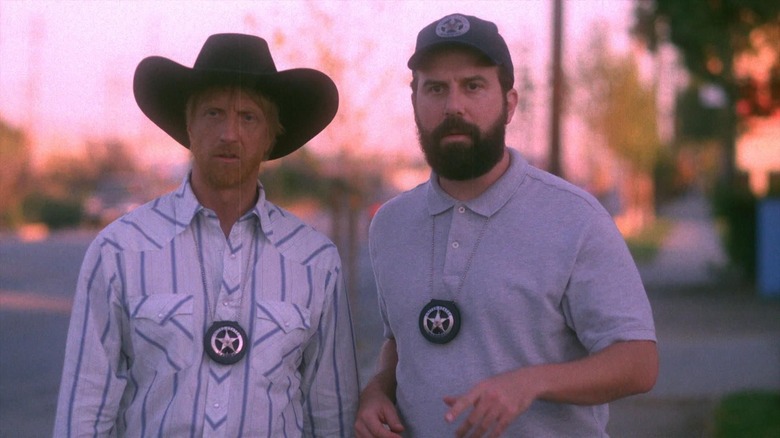 Adult Swim
"This show is unlike anything else you'll see this year," said Lionsgate Television EVP & Head of Scripted Development Scott Herbst. "This is one of the most bizarre, out-of-the-box shows I've ever worked on, and I can't believe we're even getting to make it." This obviously tells us nothing more than to expect some absolute ridiculousness, because trying to predict what kind of absurdity Wolnier is capable of creating is like trying to predict what new fresh hell will appear on our 2022 bingo cards. Wolnier recently served as the showrunner and main director for all three seasons of "Eagleheart," and is expected to direct "Guru Nation," a new series from Bob Odenkirk and David Cross, for Paramount+.
Lisa Katz, president of scripted content, NBCUniversal Television and Streaming, said: 
"We can't wait to dive in with renowned filmmaker Jason Woliner, Seth Rogen, Evan Goldberg and our partners at Lionsgate for this truly unique series that begins with betrayal and quickly becomes an epic, hilarious, action-packed journey. We know Peacock audiences will be hooked by this unpredictable mystery that examines a complex man on a remarkable journey." 
No word yet on when to expect the new series but here's hoping none of us were secretly pranked, bamboozled, or caught on tape some time in the last decade.