The Sci-Fi Show Rejection That Devastated Emma Stone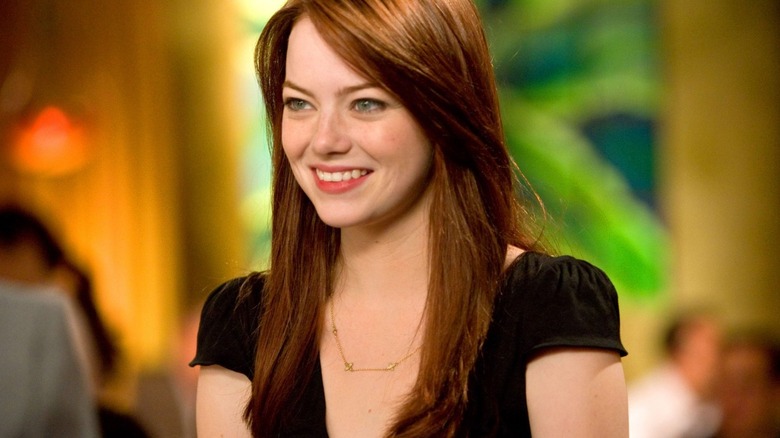 Warner Bros.
Nearly every Hollywood success story also has a Hollywood rejection story. Before Tom Holland was Spider-Man, he bombed an audition for the role of Finn in "Star Wars: The Force Awakens." Before Tom Hiddleston became a star, he tried out for Orlando Bloom's part in "Pirates of the Caribbean." Emma Stone missed out on a major role before hitting it big too, though she says she ended up right where she needed to be.
"The Amazing Spider-Man" and "The Favourite" actress has always been pretty frank about her failures along with her successes, and as a former child actor, she's certainly had a few memorable bombs. She once shared a story with Jimmy Fallon about losing out on a part for the Nickelodeon sketch comedy series "All That," despite making up a possessed babysitter character on the spot. But the actress has also gone on the record about a rejection that hurt, for a breakout role on a network TV series.
"'Heroes' was tough," the actress told The Independent in 2013, referencing the much-hyped NBC series about everyday people who suddenly develop superpowers. The actress went out for the role of Claire Bennet, the Texas cheerleader and girl next door who woke up one day with the ability to regenerate almost instantly from any injury. The show had a large ensemble cast, but Claire was often the face of it, as the slogan "Save the cheerleader, save the world" became briefly ubiquitous when the show premiered in 2006.
She almost played a superpowered cheerleader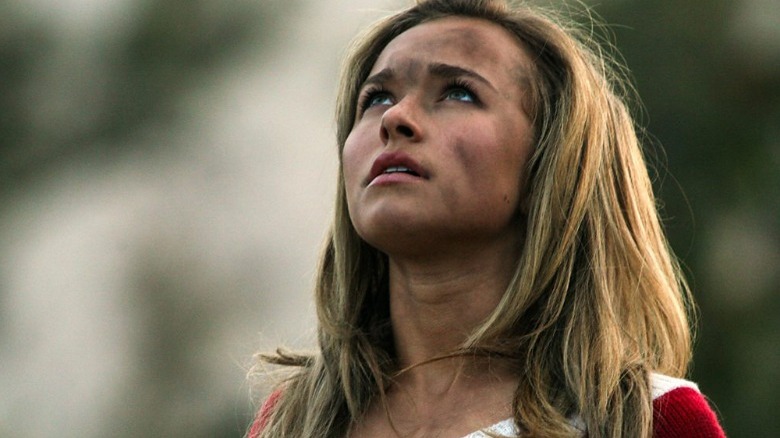 NBCUniversal Television Distribution
The role of Claire would end up going to Hayden Panettiere, and Emma Stone found out in the most awkward and disheartening way possible. Apparently, the team behind the superhero series gave Panettiere the good news moments before seeing Stone for her audition, meaning the process was very clearly just a formality. "I could hear them through the wall telling Hayden Panettiere, 'You got the part. You're the best,'" she told The Independent, "And then I went in right after her."
Anyone who's ever been through a round of rigorous job interviews knows the feeling of wondering whether the perfectly nice person sitting opposite you will end up with the position you desperately want. But hearing the person actually get the job before you even have the chance to try out for it? That's rough, and Stone reportedly felt it. "I was like, 'F***, man! Is it never going to be my time?'" the actress recalled thinking after the audition.
Stone told The Independent that despite the low moment, she never considered quitting acting. "It was tough for about three years, when I was auditioning and doing little guest parts on TV shows but not really getting a steady job," she admitted, noting she also missed out on a traditional high school experience during that time. "But I never actually felt like I was supposed to give up. There was something in my gut that kept telling me to keep going."
Her big break came two weeks later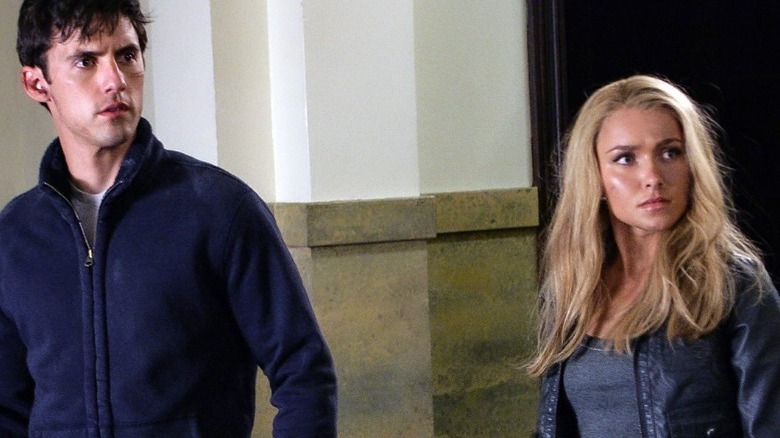 NBCUniversal Television Distribution
"Heroes" went on to become the television equivalent of a one-hit wonder. The show was created by Tim Kring and aired just two years before "Iron Man" and "The Dark Knight" repopularized the superhero story in a huge way. In it, people all over the world started exhibiting strange powers they used for good, evil, and sometimes random purposes. Among them were cheerful Japanese office worker Hiro (Masi Oka), who could manipulate space and time, and angsty hospice nurse Peter (Milo Ventimiglia), whose mysterious abilities were key to the show's epic and exciting first-season plot.
Despite the show's impressive ratings, which continued into its less well-received second season, "Heroes" never quite reached the creative highs of its first arc again. Although it undoubtedly helped boost its stars careers — and even featured a breakout turn from Zachary Quinto — the show became more convoluted with each passing season, and it finally bowed out after four years on the air. The show also briefly returned for a limited series, titled "Heroes Reborn," in 2015.
Stone's audition story has a serendipitous ending. "Two weeks later I got 'Superbad,' my first movie, and that changed my entire life," she told The Independent. The actress played teen party host Jules in the raunchy Judd Apatow comedy, then soon went on to lead a teen comedy of her own. "Easy A," a clever riff on "The Scarlet Letter," saw Stone garner acclaim as a high-schooler owning her bad reputation. If Stone had gotten the "Heroes" role, there's a chance she may not have had time to take either of these roles, or her equally great turn in "Zombieland."
Everything clearly worked out well for Stone. She's since won an Oscar for her role in "La La Land," and she's next slated to return in a sequel to Disney's 2021 film "Cruella."