The Dirty Dancing Sequel Has Found A Director, New Plot Details Revealed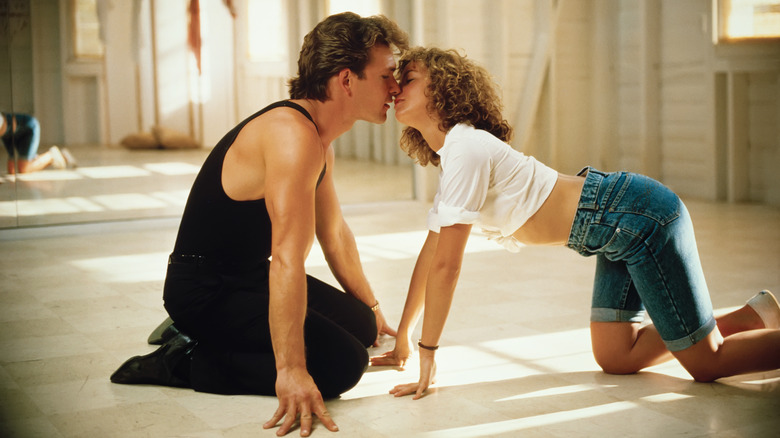 Lionsgate
Get ready for a shot of nostalgia, '80s movie fans. Lionsgate's "Dirty Dancing" sequel is moving full-steam ahead. Not only is original star Jennifer Grey returning as Baby, but the movie now has a director in the form of Jonathan Levine ("50/50," "Warm Bodies"). Not only that, but some new plot details about the film have come to light, with the project set to hit the market at Cannes next week. This is for real happening.
The news of Levine directing the film, which will also be titled "Dirty Dancing," was first reported by Deadline, with the outlet speaking to the filmmaker about it. He was originally just going to produce but after co-writing the screenplay, he decided to step up to the director's chair. Since the original took place in the '60s, this one will be set firmly in the '90s. Levine had this to say about having Grey on board: 
"The most important thing for us was having Jennifer on board. She is an invaluable collaborator. We're going to try to involve as many people from the original as is appropriate. We want to be respectful in every way."
As for who else might return? Levine says, "We are about to talk to people and are exploring that." Levine also notes that Patrick Swayze's Johnny, who starred opposite Grey in the original, "is a part of Baby's journey in the story" and they will be consulting with the late actor's estate for the sequel. Levine also addressed, in vague terms, what to expect from the story.
"This film exists in a dialogue with the original. We want to introduce this story to a whole new generation. That said, Johnny's absence looms large over the story, so it's a coming-of-age story but also a coming-of-age for Baby's character in a way."
Jonathan Levine promises not to ruin your childhood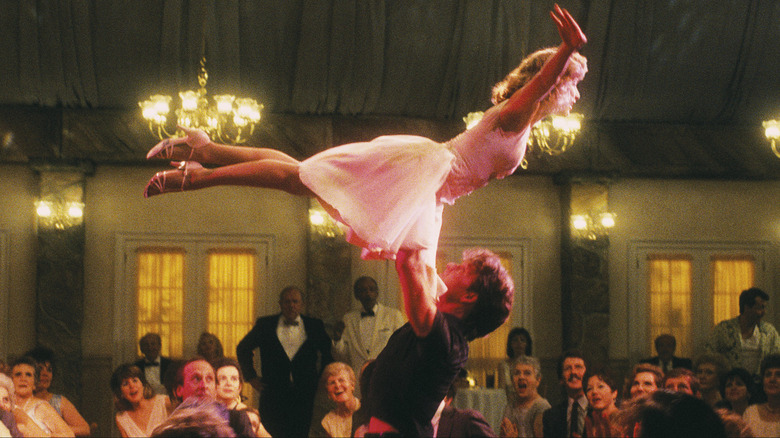 Lionsgate
Music is going to be key and Levine also talked a bit about that, with Eric Carmen's "Hungry Eyes" set to make the soundtrack once again. But we can also expect some '90s hip-hop, and possibly even Alanis Morisette and Liz Phair. Levine, in a longer statement about the film, also promised not to ruin anyone's childhood by revisiting the 1987 classic.
"While the original Dirty Dancing has always been one of my favorite films, I never imagined I would direct the sequel. Through co-writing it, I fell in love with the characters (new and old), the world of 1990s Catskills New York, and the music, which will range from songs from the original movie to '90s hip-hop. I can't wait to collaborate with Jennifer to bring this beautiful story of summer and romance and dancing to a generation of new fans. And to the longtime ones, I promise we will not ruin your childhood. We will tackle the assignment with sophistication, ambition, and, above all, love."
Erin Westerman, Lionsgate's President of Production, had this to add:
"Dirty Dancing is more than a movie – it's a cultural touchstone that continues to be a rite of passage. As we approach the next chapter, we knew we had to honor the depth, the relevance, and the heat of the original. We've been lucky to have Jennifer as our guide and are thrilled to have Jonathan by her side at the helm, because everything he makes is textured and romantic – he always gives us goosebumps."
Production is expected to begin later this year, with the studio eyeing a release sometime in 2024. So, we can expect to learn more in the coming weeks/months regarding casting and whatnot. We'll be sure to keep you posted as any further details come our way.
The "Dirty Dancing" sequel does not yet have a release date set.