The Daily Stream: Too Late To Die Young Should Live Forever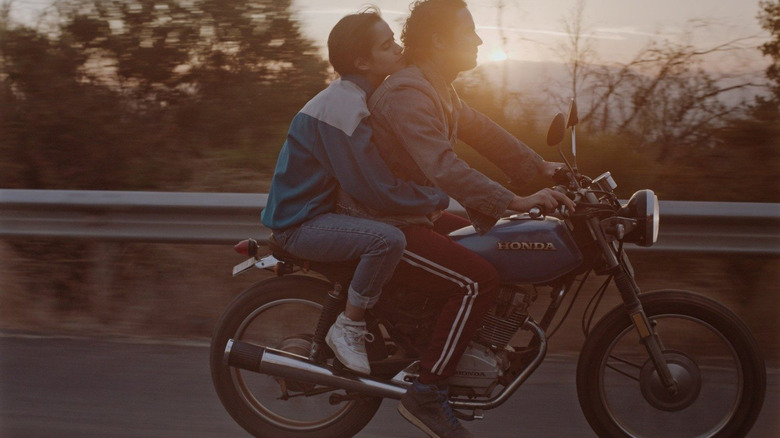 KimStim
We may receive a commission on purchases made from links.
(Welcome to The Daily Stream, an ongoing series in which the /Film team shares what they've been watching, why it's worth checking out, and where you can stream it.)
The Movie: "Too Late to Die Young" (2019)
Where You Can Stream It: Kanopy, Ovid, Prime Video
The Pitch: It is 1990 in Chile, and Pinochet had just been ousted after a 27-year dictatorship. The country faced a future ripe with potential, but also uncertainty. Perhaps in response to a sense of newfound freedom, but also because they seek the freedom that off-the-grid living can afford, a local family has moved into a blissfully anarchic hippie enclave at the foot of the Andes with their children. While there, the parents have to contend with certain practical concerns — fresh water, wildfires, and the like — while also facing the potential notion that they may want to end their marriages. All of this is seen through the eyes of the local teens — particularly the young Sofia (Demian Hernández) — frustrated by being cut off from the outside world, eager to explore nascent romances, and acting on their natural impulses to escape, just escape, to anything beyond this.  
Dominga Sotomayor's 2019 film "Too Late to Die Young" — easily one of the best films of that year — eschews direct mention of Chile's political landscape, but is also very much an exploration of the country going through its own form of restless adolescence, all experienced through the authentic and relatable angst of 16-year-old Sofia. Sofia, like all teens, aches to be more adult, and hopes that romance, art, sex, music, will free her. This is a film about that painful, exhilarating moment of youth — and one that often repeats itself throughout adulthood — when optimism about the future gives way to actual maturity. 
Why it's essential viewing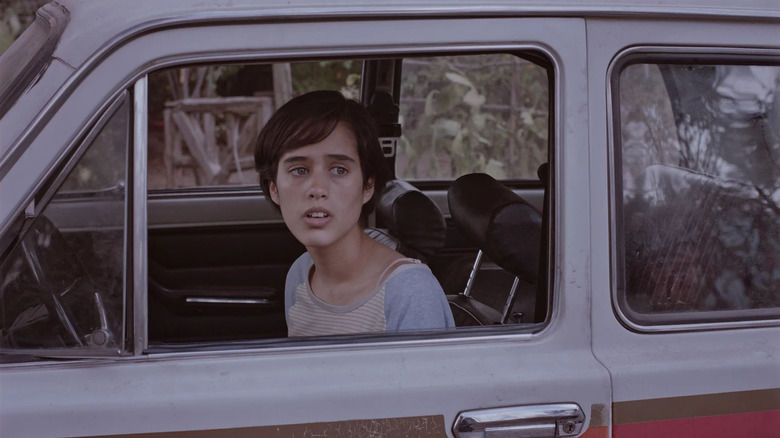 KimStim
"Too Late to Die Young" is no melodrama, however. This is a film constructed of small, quiet moments: the slow, seemingly event-free conversations, gatherings, chores, and other minor trials throughout the day that somehow add up to more than the sum of their parts. 
Sofia lives in the outsiders' enclave with her father (Andrés Aliaga), whom the audience is not permitted to know well. He is present spatially but absent as a presence in Sofia's life. Sofia plans to move into the big city with her mother, a musician, although actual logistics have not been arranged. Instead, Sofia spends time with her far less mature friend Lucas (Antar Machado) and attempting advances on an itinerant (and much older) man named Ignacio (Matías Oviedo). Lucas longs to instigate a relationship with Sofia, but is unable to communicate that to her, instead burning with jealousy from afar. Much of these relationships are communicated through frustrated glances, quiet moments of distance, angst pushed way off to the side. And while the teens look at the plight of their parents from afar, the teens have an observer of their own in the 10-year-old Clara (Magdalena Tótoro) a recent transplant into the enclave. Clara's dramas have more to do with staving off boredom and, in a moment that seems enormous to a child, trying to find her lost dog. 
Much of "Too Late to Die Young" is downtime, however, and long portions are devoted to nothing in particular. This is the film breathing. It has the same boring moments of life. The pauses are necessary. 
About two-thirds of the way through, however, "Too Late to Die Young" begins introducing more and more symbols of entropy into its placid idyll. While much of life is devoted to singing songs, bathing in pools, and playing outdoors, the world is repeatedly marked by the twin demons of broken plumbing and resentment. There is a sense that maturity is inevitable and painful. I am reminded of that painfully trite, greeting-card-ready, yet frustratingly true Anaïs Nin quote: "And the day came when the risk to remain tight in a bud was more painful than the risk it took to blossom."
The universality of specificty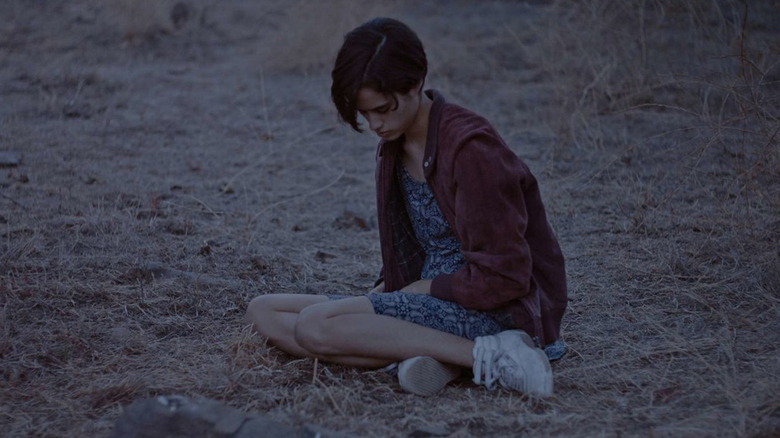 KimStim
Roger Ebert once called films "empathy machines," an art meant to place us, as vividly as possible, into the minds and into the experiences of another human being. Ebert's sentiment is closely tied in with the famous art theory about specificity: The more specific a story to a very particular experience, the more universal it becomes. Characters that function as vague ciphers for the whole of the human experience (read: the dull, white male leads of action movies, the uncharismatic people at the center of many romantic comedies) are — to this critic's eye — vague and unrelatable. In trying to appeal to all people, they emerge as fake people. When Sotomayor makes a semiautobiographical film about growing up in an art enclave at the foot of the Andes in 1990 Chile, somehow there is more humanity, more recognizable emotions, more relatable moments. 
The authenticity of Sofia's need to break out and free herself is emphasized by Demian Hernández' performance. Hernández is fierce, angry, uncomfortable; his performance is striking in its authenticity. Shortly after completing "Too Late to Die Young," Hernández transitioned, and it's tempting to project his personal journey to Sofia's. 
"Too Late to Die Young" was Dominga Sotomayor's third feature, and she is as assured a director at capturing true life as any director before her. I have seen multiple short films by Sotomayor (there are several available on Ovid, one of the best streaming services out there). In her feature debut, 2012's "Thursday to Sunday," a family takes a long car ride. It's mostly seen from the perspective of the kids in the back. Over the course of the film, the kids learn — in small snippets — that their parents' marriage might not be in a comfy place. It is a film that lowers the viewer slowly into its own world, never daring to jostle life with melodrama. "Too Late to Die Young" contains more incident, but is just as committed to the textures of life as Sotomayor's previous movies. 
Watch it, sing along with Sofia's rendition of The Bangles' "Eternal Flame" and find yourself aching just as strongly.