Moon Knight Star F. Murray Abraham Is Totally Down To Return As Khonshu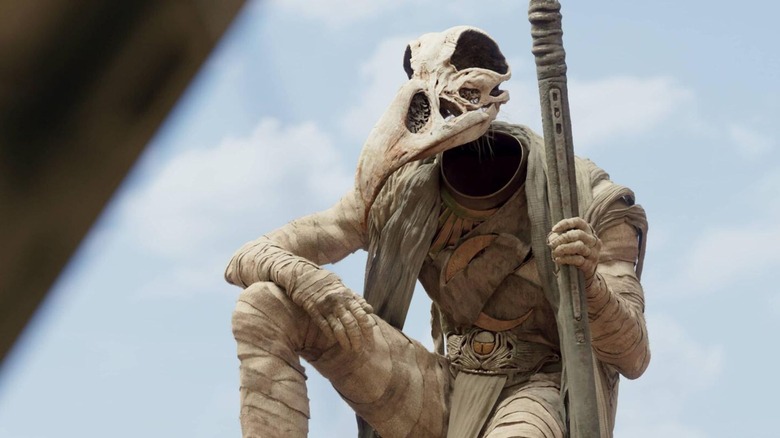 Disney+
Long live Khonshu! The breakaway star of Marvel's "Moon Knight" series (yes I know there are some real heavy hitters in this show, but let's be real, we're all obsessed with the bird bone man) hasn't only wormed his way into the hearts and minds of fans with his unabashed love of murder, he also has us asking the tough questions ... Like will there ever be more Khonshu? And, how can we legally or illegally acquire more Khonshu? 
Unfortunately, I don't have answers to any of those questions. Despite Marvel's love of sequels, it doesn't seem like we'll be getting another season of "Moon Knight," but fans can at least feel a small sliver of assurance knowing that F. Murray Abraham, the voice of Khonshu, is absolutely down to clown. And by that I mean, if season 2 does ever happen, he'll be there. 
In an interview with the obscure publication Marvel.com, Abraham expressed what you might call an undying love for our mean little Egyptian bird god, and it was just as sweet as you think it would be:
"Oh, Khonshu's a treat. He's fun. That's really one of the things that people forget about, in the work we do, is we talk about how hard this is and what we have to accomplish, but it's also fun. That's what people seem to forget."
Khonshu forever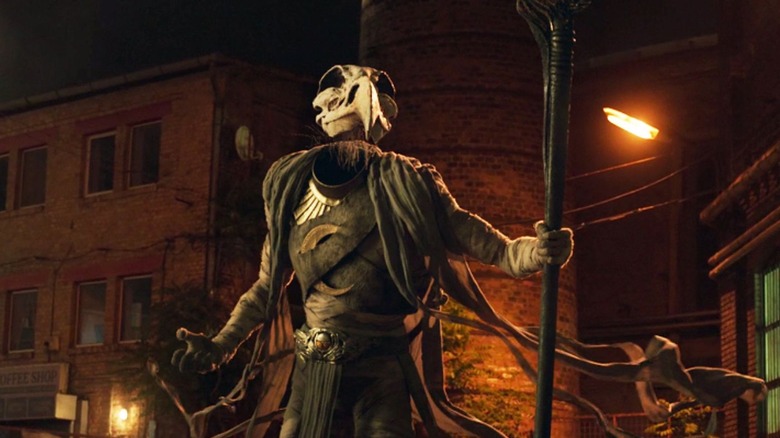 Disney+
It is always nice when actors eschew the seriousness of their work to talk about the fun stuff because we all know there's a lot of fun stuff — unless you're Daniel Day-Lewis or something — and Abraham seems like he's fully immersed in the joy of Khonshu. He even doubled down on celebrating the fun by diving into the softer side of our bird bone man:
"And that's another thing about Khonshu — he's really fun. He's dangerous. Also, it's touching sometimes because he's really willing to sacrifice himself. That's something that you and I didn't talk about, but the fact is that that's very unselfish of him. He really cares. I feel that that's one of the sources of his power, that he is willing to demand of everyone else the same thing that he's demanding of himself. And that's sacrifice. And I love that about him. It's honorable. I don't want to make it more than it is, but I'm telling you I feel that strongly about him. I happen to like the character very much."
So does the rest of the "Moon Knight" fandom, Abraham. Maybe Khonshu will sneak his way into another piece of the Marvel Cinematic Universe and maybe he won't, but at least Disney+ brought him into our lives. You know what they say in times like these, "don't cry because it's over, smile because it happened," or whatever. This is one of those moments. So cheer up, kiddo, and don't forget about the fun times.