Saved By The Bell Has Been Canceled After Second Season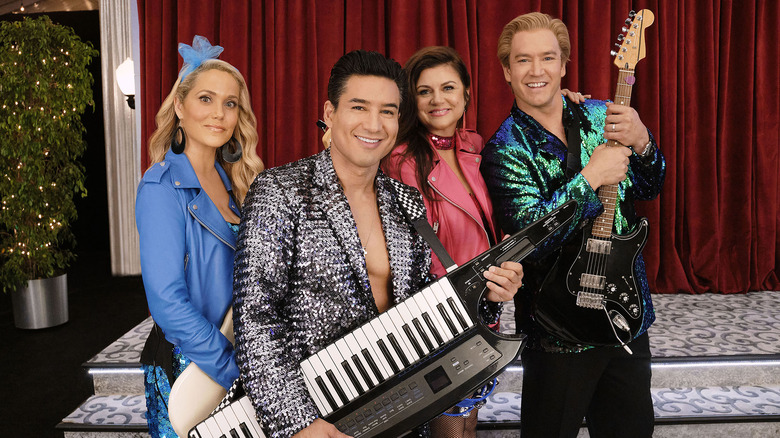 Peacock
The bell has saved you for the last time. R.I.P. to that bell. After two seasons, your favorite '90s reunion show (I'm making a lot of assumptions here, but let's go with it) has officially been canceled. Peacock has brought the axe down on "Saved By the Bell" and while it's not terribly surprising, it is kind of interesting. Was the reboot not living up to their cold hard cash dreams? Is Peacock taking things in a new direction? No one knows for sure, but there's definitely something going on here.
The reinvigorated "Saved By the Bell" may have sounded like a nostalgia-tinged cash grab (and it definitely was), but people really seemed to be into it! For a show that was banking on there being a giant "Saved By the Bell" shaped hole in your heart that could only be filled by more "Saved By the Bell," critics rated it pretty well. Sure, it may have fallen into the modernization traps that all '90s reboots get caught in, but you certainly didn't see the kind of gleeful anger that "And Just Like That," the "Sex and The City" reboot, garnered. Instead, you had the New York Times saying very concisely that the show "worked," The AV Club calling it "very funny" (among other things), and Vulture describing it as a "delight."
Saved for the last time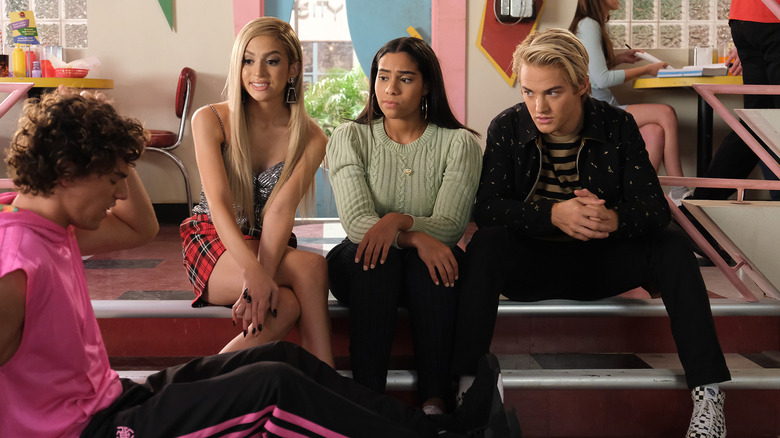 Peacock
Those aren't rave reviews, but they are pretty solid. Not solid enough for Peacock though, even though the press release received by Variety seems especially sugarcoated:
We are so proud to have been the home of the next iteration of "Saved by the Bell" for both new and OG fans "Saved by the Bell" has been a cultural mainstay for more than 30 years and the new series, led by Tracey Wigfield's superfan enthusiasm and signature witty humor, seamlessly continued the show's legacy, all while allowing more audiences to feel seen. We're grateful to Tracey, Franco Bario, our partners at UTV, the beloved cast, and the fans who have continued to champion one of the most iconic shows of all time.
It is interesting that executive producer Tracey Wigfield, as well as Franco Bario, are thanked by name, while the original and returning cast including Elizabeth Berkley Lauren, Mario Lopez, Mark-Paul Gosselaar, Tiffani Thiessen, and Lark Voorhies weren't mentioned. But who knows how many people wrote and re-wrote that press release before it was sent out.
Unless someone starts talking specifics, we'll probably never know why "Saved By the Bell" was canceled. Peacock hasn't released any viewership stats, so while it's safe to assume the numbers weren't looking so hot, no one (besides the folks at Peacock) knows that for sure. Regardless, it's a sad day for "Saved By the Bell" fans. May that bell always be ringing in some nostalgic and fun corner of your brain.