A New Jackass Series Is A Go At Paramount+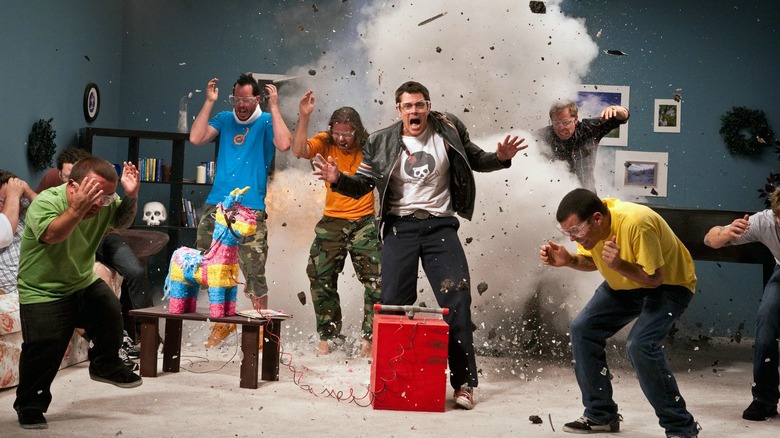 Paramount Pictures
It appears as though Johnny Knoxville and the gang are not getting ready to hang up their specific brand of shenanigans just yet. Following the success of this year's "Jackass Forever," it has been revealed that a brand new "Jackass" series is officially in the works for Paramount+. Rejoice, fans of hilarious stuntwork and elaborate pranks, as this will be bringing the franchise back to the small screen for the first time in decades.
Paramount recently held an earnings call to report on the company's financials for the first quarter of the year. As reported by Variety, Paramount Global CEO Bob Bakish revealed during the earnings call that the renewed success of the franchise theatrically has paved the way for a brand new show. Bakish had this to say about it:
"Based off the success of 'Jackass Forever,' we're working with the creators to continue the partnership with a new series, bringing even more ridiculous antics straight to Paramount+."
Admittedly, that is not a lot to go on, though it does sound at the very least like Knoxville and Jeff Tremaine, who has directed all of the films, as well as producer Spike Jonze, will be involved. One has to imagine at least some of the original cast members will be on board as well, even if it's not full-time. Beyond that, much remains uncertain for the time being.
Back to where it all began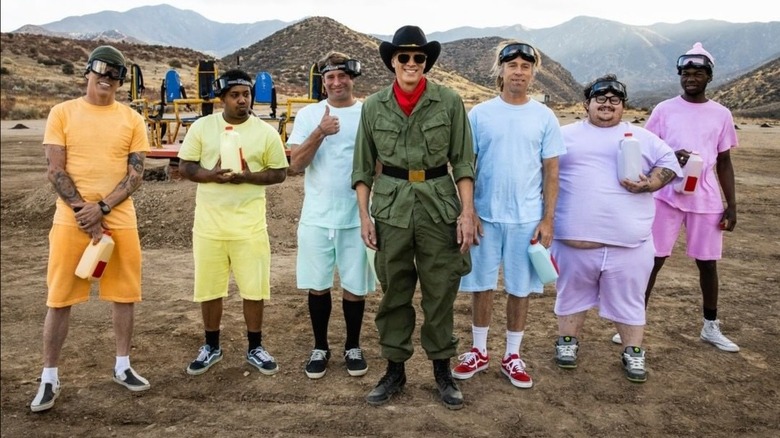 Paramount Pictures
It's remarkable how the need for content in the streaming age has made so many things that used to seem impossible possible all over again. "Jackass" got its start on MTV in 2000 and became wildly popular seemingly overnight. But the show quickly became a bit much for TV at the time and censorship got in the way of it remaining the thing that made it a pop culture sensation in the first place. So, Tremaine, Knoxville, and the gang decided to make "Jackass: The Movie" instead, and it went on to become a huge hit theatrically in 2002. That paved the way for a series of sequels including "Jackass: Number Two," "Jackass 3D," "Bad Grandpa," and this year's "Jackass Forever." The franchise has lived on as a series of films for two decades now.
But with Paramount+ needing content to attract subscribers and make headway in the streaming wars, a new "Jackass" show suddenly seems appealing. Even if that means a combination of old stars, such as Steve-O and Chris Pontius perhaps, as well as some new additions like Poopies and Rachel Wolfson, the renewed popularity of this very specific brand of humor has brought things full circle. The "Jackass" gang is headed back to TV. What a time to be alive.
There is no word on a possible release window for the new series but we'll be sure to keep you posted as new details come our way.