Tyler Hoechlin Never Expected To Return For Superman & Lois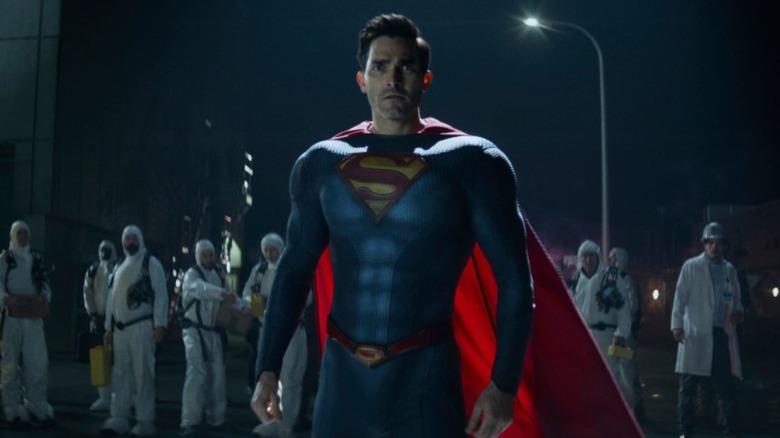 The CW
Tyler Hoechlin's Superman career had humble beginnings. Before his "Supergirl" appearances and a full-fledged television show based on his interpretation of the Big Blue Boy Scout, the actor had auditioned for Zack Snyder's "Man of Steel" a few years before. The part eventually went to Henry Cavill, but Hoechlin realized during his audition that his understanding of the superhero was at odds with Snyder's.
It must have been fate, because the famed "Teen Wolf" star was eventually cast as Superman on The CW's "Supergirl" back in 2016. Hoechlin guest-starred in four episodes of the show's second season. His performance was a breath of fresh air (compared to the dark and gritty version of Superman we'd been acquainted with in the Snyderverse), and fans admired how the actor embodied Superman's optimism. 
Two years later, Hoechlin returned to reprise his role in "Elseworlds" as part of The CW's annual Arrowverse crossover event, as well as making appearances on "Arrow," "The Flash," and in the massive "Crisis on Infinite Earths" crossover episodes. There was a lot of fanfare surrounding Hoechlin's portrayal of Superman, and fans wanted more, but The CW had asserted their intention to feature Superman in cameo appearances only. Until they didn't.
Hoechlin was pleasantly surprised and when The CW developed a spin-off show based on Superman and his longtime love interest Lois Lane, the famed journalist from the comic books.
'I could check the list and say I got to play a superhero'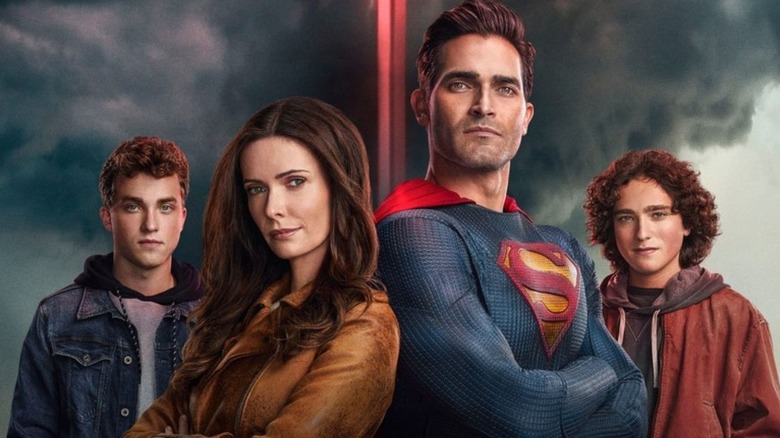 The CW
Tyler Hoechlin has enjoyed several stints on television, but his most significant on-screen success came with his role on "Teen Wolf," where he played werewolf Derek Hale. The star had been a regular cast member for four seasons, along with guest appearances on the concluding sixth season. After many years of his commitment to television, Hoechlin was excited about taking on different acting opportunities, particularly for the flexibility it offered him.
The actor's "Supergirl" appearances allowed him to live a dream come true, so Hoechlin never expected to have more. In an interview with Den of Geek, the actor talked about his television obligations and how he marveled at the show's version of Superman:
"Honestly, I was at a point in my life and my career where I didn't want to commit to something that was a full-time thing on a show ... I had just left [Teen Wolf] and was enjoying the opportunity to try different things and move around a little bit. So it felt perfect. [Filming] was going to be a couple of weeks up in Vancouver. I could check the list and say I got to play a superhero — and Superman at that."
'I liked what Supergirl was representing at the time'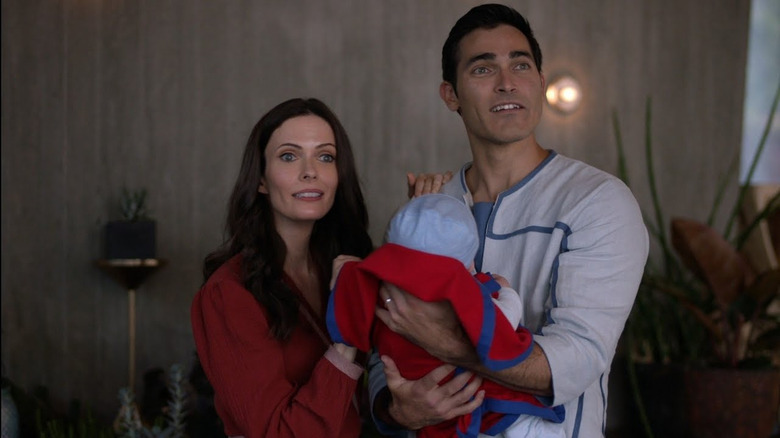 The CW
Hoechlin's "Man of Steel" audition experience validated his perspective, and the actor preferred how "Supergirl" represented the superhero as a symbol of hope. The show was teeming with optimism, which resonated with what Hoechlin had in mind for Superman. It was hard to give up on a role he so profoundly connected with.
"I liked what Supergirl was representing at the time and what it has continued to represent ... I really loved that the show was just shamelessly optimistic and hopeful. I was happy to do something that was just very, very bold about it."
With "Superman & Lois," The CW carved a path for Superman and Lois Lane that was different from the big screen offering, taking them back to Smallville and reacquainting them with old friendships. If that wasn't daunting enough, Clark and Lois are now parents to two teenage boys and have to deal with being working parents, on top of their everyday jobs. Superman continues to save lives, as does Lois, albeit with her journalism prowess. Bt the themes of marriage and parenthood are at the forefront, which we haven't seen them tackle on TV before (with the exception of the finale for "Lois & Clark: The New Adventures of Superman." It's fun, refreshing, and just plain exciting to see Clark/Superman's relationship with his family take the spotlight. More of that relentless positivity and happiness, please!