Wanda Gets The Spotlight In A New Doctor Strange 2 Featurette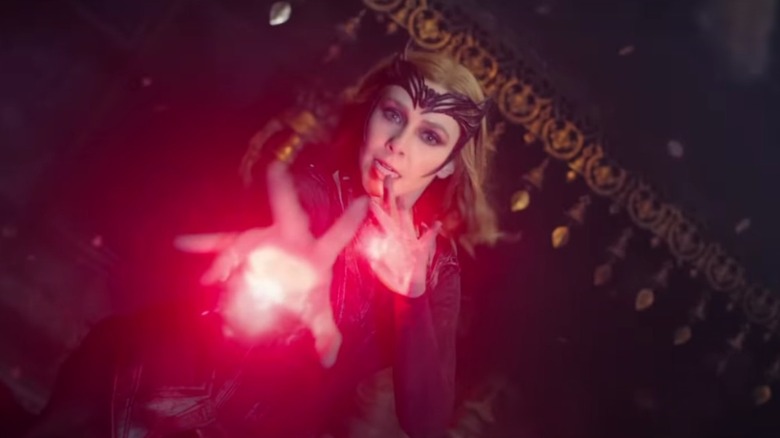 Marvel Studios
The folks at Marvel Studios have really begun to double down on the marketing campaign ahead of the release of "Doctor Strange in the Multiverse of Madness" next week. That being the case, they have released a brand new featurette that focuses on the return of Elizabeth Olsen as Wanda Maximoff, aka the Scarlet Witch. While the footage doesn't appear to be too spoiler-y, it does contain some new footage, as well as insight from the filmmakers and actors, including director Sam Raimi and Olsen, as well as Benedict Cumberbatch. Let's take a look.
Doctor Strange in the Multiverse of Madness Wanda returns featurette
Like most of the marketing up to this point, we are really focusing on the "multiverse" and "madness" parts of the title. But this time, we're also sort of focusing on how this movie picks up in the aftermath of "WandaVision" for Wanda. Olsen says: 
"WandaVision was this journey of her, for the first time, taking her own life into her own hands, and it was fun transitioning from her experience to this movie." 
One thing of note is that Marvel Studios head Kevin Feige confirms we're going to see multiple Wandas within the multiverse.
"Part of the Madness of the Multiverse is we get to see different realities. And we see different versions, primarily of Doctor Strange, but we do see other versions of Wanda Maximoff."
Not that this wasn't expected, but knowing there will be multiple versions of Scarlet Witch peppered into the movie means it's hard to trust everything we've seen in the trailers, or this featurette, up to this point. Is that the real Wanda? Or is it a variant? Raimi also adds, "We wanted to satisfy the WandaVision fans and take them to the next level with a character they love."
Is this too many plates to spin?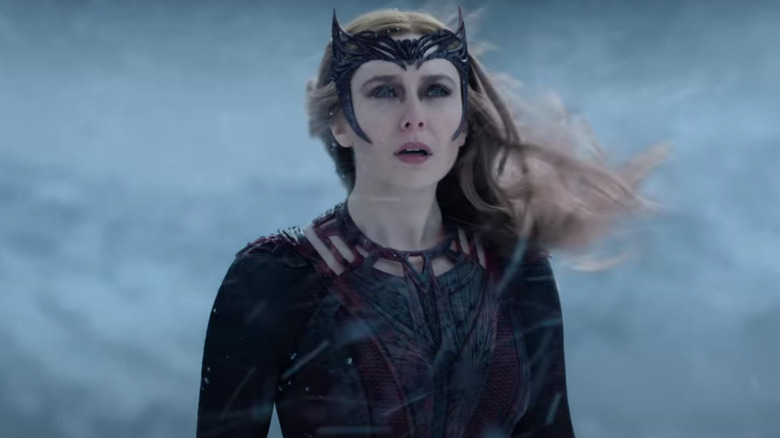 Marvel Studios
One thing that might come to mind while watching this featurette is whether or not this movie is going to have too much going on for its own good. This needs to serve as both a sequel to "Doctor Strange" and "WandaVision," while also setting up the entirety of the Marvel multiverse. Not to mention that it is probably going to be a cameo fest. The hope is that it doesn't become too much to actually make for a satisfying movie. But if "Spider-Man: No Way Home" could make it work, this movie probably can too.
The cast also includes Chiwetel Ejiofor, Elizabeth Olsen, Benedict Wong, Xochitl Gomez, Michael Stuhlbarg, and Rachel McAdams.
Doctor Strange in the Multiverse of Madness hits theaters on May 6, 2022.
In Doctor Strange in the Multiverse of Madness, the MCU unlocks the Multiverse and pushes its boundaries further than ever before. Journey into the unknown with Doctor Strange, who, with the help of mystical allies both old and new, traverses the mind-bending and dangerous alternate realities of the Multiverse to confront a mysterious new adversary.