AMC Had A Slew Of Ideas For Mad Men Spinoffs — Here's Why They Wouldn't Work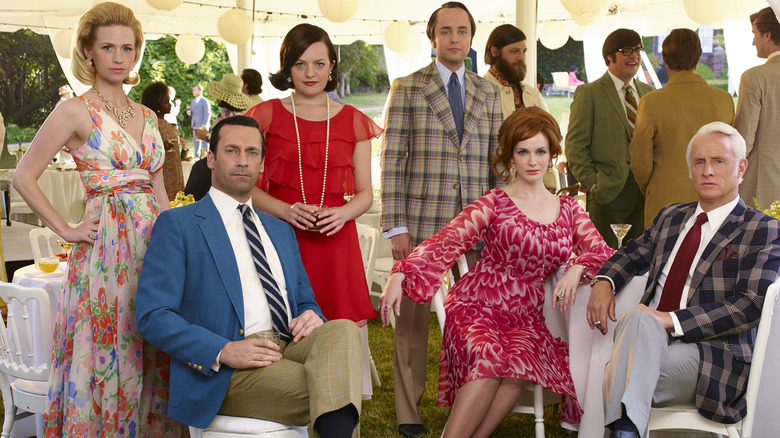 AMC
In the age of reboots, spinoffs, and remakes, it's hard not to imagine exploring more of the "Mad Men" world — especially with the success of other AMC properties such as "Better Call Saul" and several "Walking Dead" series. After the release of "Mad Men" season 4, creator Matthew Weiner underwent intense contract renegotiations. AMC proposed the idea of a spinoff, ideally for Peggy and Sally. Lionsgate's current president and former Chief Operating Officer Sandra Stern  recalled in the "Mad Men" oral history: 
"We talked about doing a contemporary one. Given the fact that ['Mad Men'] ends nearly 50 years ago, most of the characters would be dead. Sally was the one character young enough that you could see her 30 or 40 years later. There was a time we wanted a Peggy spinoff, too, and, a la 'Better Call Saul,' a minor character going off to L.A. Matt wasn't comfortable committing to a spinoff."
Kiernan Shipka told IndieWire that she supports the idea of a Sally spinoff: "I'm not done with Sally. I don't think she'd be in New York. I think she'd do L.A. .. But I'm not done with her at all." The potential show could explore the impact Sally's tumultuous upbringing had on her adult life. IndieWire also reported that Elisabeth Moss said she was open to the idea of playing Peggy again: "Absolutely. 100% but only if it's written by Matt Weiner. That would be my one condition. Although, I do think we should get Joan in there. I feel like if there's going to be a spinoff, I'd really rather not carry that by myself, I think it should be Peggy and Joan." 
Kevin Rahm, who plays Don Draper's nemesis-turned-colleague Ted Chaough, jokingly proposed his own spinoff starring Ted and Pete Campbell, a version of "'The Odd Couple' in L.A. but they're both dirty. Two Felixes." Unlike these actors, though, two key "Mad Men" creatives are completely opposed to the idea of participating in a spinoff. 
Not everyone wants a spinoff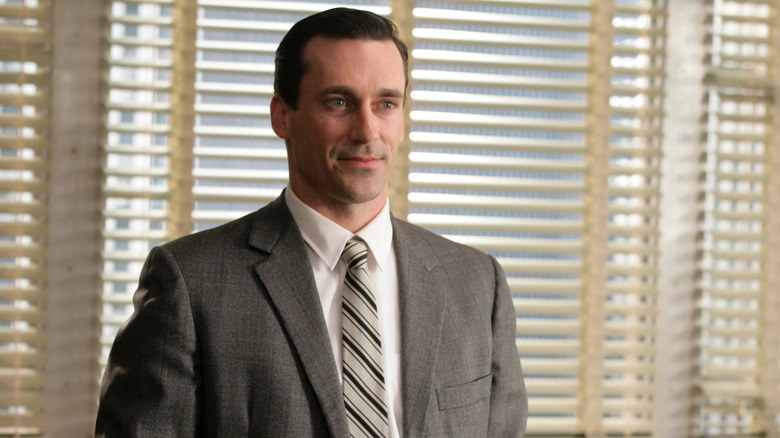 AMC
Jon Hamm and Matthew Weiner are both content with the way the show ended. Hamm admitted to Entertainment Tonight: "I'm of the belief that when a story's told, it's probably done being told. So I don't know, maybe there's another version of it out there somewhere, but I hope not."
Esquire wonders if a "Mad Men" spinoff could emulate the success of "Better Call Saul," which Matthew Weiner rebuffs. He explains that the spinoff proposals were just ploys to keep him working on "Mad Men" after he rejected AMC's restricting orders to cut the running time and eliminate cast members. Weiner wanted to leave the show the way it was and see his story through to the definitive end. Weiner defended his opposition to spinoffs, especially in the vein of "Better Call Saul": 
"My premise has been far more deeply exhausted, number one. Number two is when that came up I avoided it ... there's 50-something hours of 'Breaking Bad' and there's 92 'Mad Men.' If we had done less, I might have been interested in it. But it's different strokes. I am glad that it's a piece of its own thing ... I have the advantage that I've never taken for granted of being able to end this show how and when we wanted to. [Anything more], to me, would have felt like being a seventh-year senior."
Although the idea of expanding the "Mad Men" universe does not appeal to Don Draper himself or his creator, many audiences would love to see more stories. There are several reasons why a "Mad Men" spinoff is not a good idea and why it would tarnish the legacy of a perfect series. 
Why they wouldn't work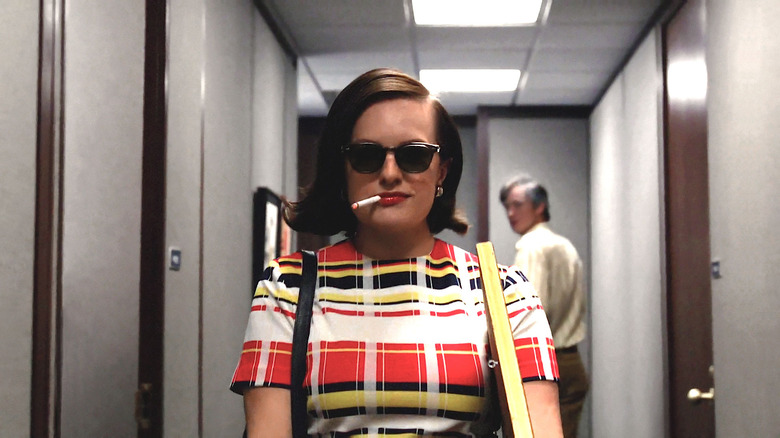 AMC
What makes "Mad Men" so compelling is it takes place over the course of a single decade. From 1960 through 1970 (1971 if you count the Coca-Cola ad from the ending), the characters of "Mad Men" experience radical social changes: the shortening of skirts, the flourishing of rock and roll, Martin Luther King Jr.'s assassination and Vietnam War protests. It's not that seeing Sally in the capitalistic 1980s or Peggy making ads during the 1970s feminist movement wouldn't be interesting, but the whole objective of "Mad Men" was to show how one of the most turbulent time periods in American history impacted a particular group of people in ways big and small.
Backed by David Carbonara's elegiac score, the final episode of "Mad Men" gracefully wraps up the ensemble's narratives while still leaving them open-ended. Don's story ends as it began: seeking and finding inspiration for an ad. It's the perfect, and poetic, conclusion to Don's winding quest for internal peace and a sense of identity. Does Peggy's future really need any more explanation after that brilliantly badass scene of her striding in the McCann office carrying a painting of octopus cunnilingus under her arm? We know she'll continue to dominate her male-heavy field.
Yes, there are so many other fascinating supporting characters in Don Draper's orbit that could work for a prequel or a sequel series. We could follow Ida Blankenship in the 1920s as a hellcat, see the origins of Sterling Cooper with a young Roger and Bert, or follow the beloved Sal Romano as he navigates life as a queer man in the 1970s. These are all compelling ideas, but that doesn't mean they would support an entire show. 
As Don Draper says, "Make it simple, but significant." There's a beauty in the simplicity of "Mad Men" as its own self-contained story. Not every successful show needs a prequel, sequel, or whatever else-quel. "Mad Men" is meant to be a singular glimpse into the specific world of Madison Avenue advertising executives as they attempt to grapple with a revolutionary decade that transformed the world. Whatever happens before or after "Mad Men" is purposefully hinted at so that the audience can fill in the details with their own imaginations. "Mad Men" stands on its own so well that any expansion seems superfluous.