Shazam! Fury Of The Gods Release Date Changed To Escape The Wrath Of Avatar 2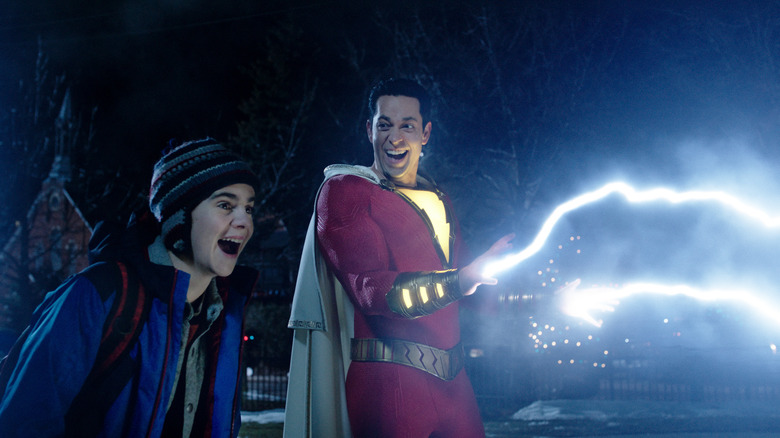 Warner Bros.
It seems the gods, aka the decision-makers at Warner Bros., have decided it is not wise for "Shazam! Fury of the Gods" to go directly up against James Cameron's "Avatar 2," aka "Avatar: The Way of Water." That being the case, the studio has provided at least a little bit of cushion between these two blockbusters sequels, though they will still largely be in one another's way come December.
According to Deadline, "Shazam! Fury of the Gods" will now hit theaters on December 21 of this year, whereas Disney's "Avatar" sequel is currently scheduled to arrive on December 16. Earlier this year, Warner Bros. shifted up the release date for the "Shazam" sequel, which put it on the same date as Cameron's long-awaited follow-up to his 2009 sci-fi blockbusters. As I argued at the time, that was a very bad idea, as "Avatar: The Way of Water" is poised to make a ridiculous amount of money.
Let us not forget that the original "Avatar" at $2.84 billion worldwide is the highest-grossing movie of all time. Even if the sequel does a fraction of that, it's poised to be one of the biggest movies of the last few years. All due respect to "Shazam!" but we're talking about a movie that made $366 million. It is no contest. David F. Sandberg's sequel does have breakout potential though, so it is good that the film won't be doomed to fail out of the gate.
A little bit of cushion, but is it enough?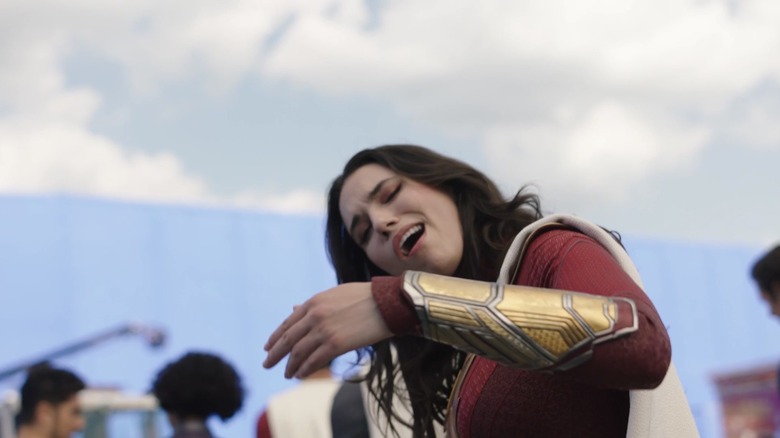 Warner Bros.
Here's the thing: Five days is not that much of a cushion. Odds are, "Avatar" will still be on a box office tear by the time "Fury of the Gods" rolls into town. On the one hand, it is nice that Warner Bros. looked at the sequel to one of the best-reviewed DC movies of all time and thought to themselves, "Let's not do something too foolish here." The flip side of that coin though is that the breathing room they are providing still may not be enough to get out of Cameron's way. This is still poised to be an absolute brawl at the box office and, while it pains me to say it, there is a clear favorite here. We'll see how the chips fall, or if any further moves are made, between now and the release dates.
The cast includes Zachary Levi reprising his role as the title hero. The ensemble beyond that is made up of both familiar and new faces including Jack Dylan Grazer, Asher Angel, Rachel Zegler, Adam Brody, Ross Butler, D.J. Cotrona, Grace Fulton, Meagan Good, Lucy Liu, Djimon Hounsou, and Helen Mirren.
"Shazam! Fury of the Gods" will hit theaters on December 21, 2022.