The Morning Watch: The VFX Behind Uncharted's Single Shot Free Fall, Analyzing Asteroid Disasters In Movies & More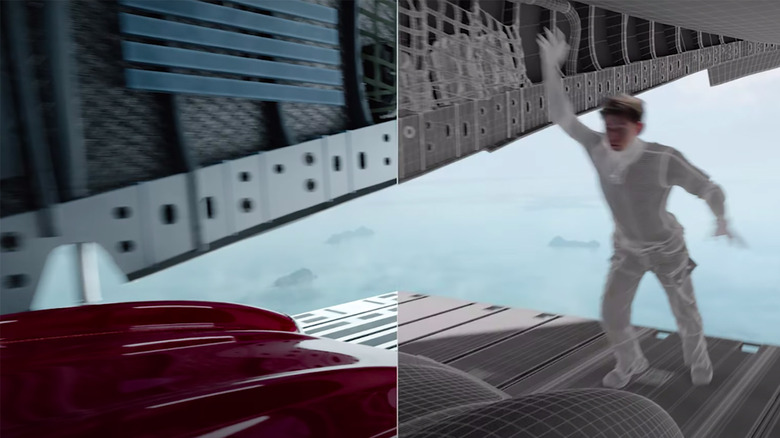 Sony Pictures
(The Morning Watch is a recurring feature that highlights a handful of noteworthy videos from around the web. They could be video essays, fan-made productions, featurettes, short films, hilarious sketches, or just anything that has to do with our favorite movies and TV shows.)
In this edition, take a look at the visual effects that went into making the single shot free fall action sequence from "Uncharted" with Tom Holland. Plus, find out what an asteroid expert thinks of disasters in movies such as "Armageddon," "Bruce Almighty," and "The Good Dinosaur." And finally, see how "Russian Doll" star Natasha Lyonne rates impressions of herself from online impersonators, as well as "Saturday Night Live" cast members Amy Poehler and Chloe Fineman.
The VFX behind Uncharted's single shot free fall
First up, the visual effects company DNEG has provided a breakdown of all the work that went into a major action setpiece in "Uncharted." In this scene, Tom Holland falls out of a cargo plane high in the sky, along with a classic car that has a passenger inside it. See how VFX made the sequence possible and find out what elements in the scene were actually shot on a stage as opposed to be created entirely in a computer.
Analyzing asteroid disasters in movies
Next, Insider brought in cosmic mineralogist and astrogeologist Gretchen Benedix to take a look at nine different asteroid scenes from movies like "Armageddon" and "Deep Impact," as well as "Bruce Almighty" and "Don't Look Up." Listen as she rates the realism of a meteorite from "Color Out of Space" and a meteor shower in "Ice Age: Collision Course." You might think that these movies aren't very accurate in their depiction of asteroids, and you're mostly right. But they do get some details correct.
Natasha Lyonne rates impressions of herself
Finally, with the second season of "Russian Doll" now available on Netflix, Vanity Fair had series star Natasha Lyonne review impressions of herself from around the web. Plus, she also takes a look at impressions from her fellow producer Amy Poehler, as well as current "SNL" cast member Chloe Fineman, known for a variety of impressions on the sketch comedy series. Who has the best Natasha Lyonne impersonation? You'll have to watch the video to find out.