Wagner Moura Teases Alex Garland's A24 Action Movie Civil War [Exclusive]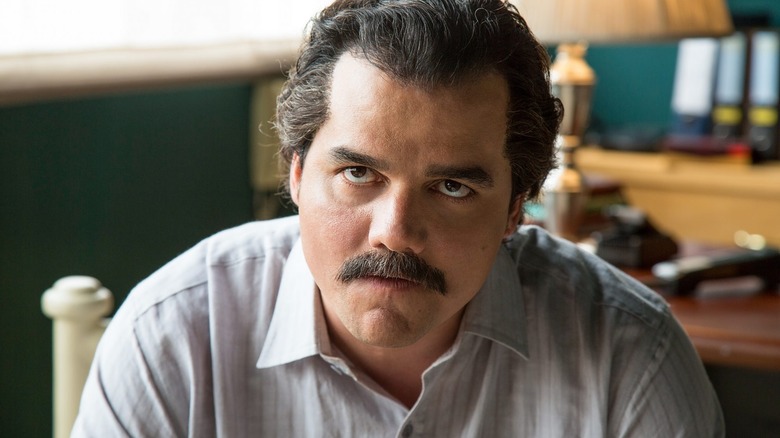 Netflix
Alex Garland's works are stunning, both visually and emotionally. If you've seen films like "Ex Machina" or "Annihilation," or his series "Devs," you know this. Or maybe you've watched "Never Let Me Go," which he wrote, and broke down sobbing the way I did. He's one of those filmmakers that gut punch you with stories that make you think, and that don't leave your consciousness for months (or years) after you watch them. "Ex Machina" made me think completely differently about artificial intelligence, and "Annihilation" questioned reality in a way I still have dreams (and sometimes nightmares) about. 
Garland has two new movies coming up, with both being distributed by A24. The first is called "Men," which stars Jessie Buckley ("The Lost Daughter") as a woman who is on vacation after her ex-husband dies (and it's likely a lot more than that). The other is called "Civil War." 
It's been very difficult to get any details about "Civil War." What we know so far is that it's set in near-future America, and it stars Wagner Moura ("Narcos"), Stephen McKinley Henderson ("Dune," "Devs"), Cailee Spaeny ("Devs"), and Kirsten Dunst ("The Power of the Dog"). /Film did get an exclusive bit of info for you, though. Our own Ben Pearson spoke to Moura about his work in the upcoming Apple TV+ series "Shining Girls," in which he stars with Elisabeth Moss, and when the conversation turned briefly to "Civil War," Moura gave us a clue about what we might see.
Where it all takes place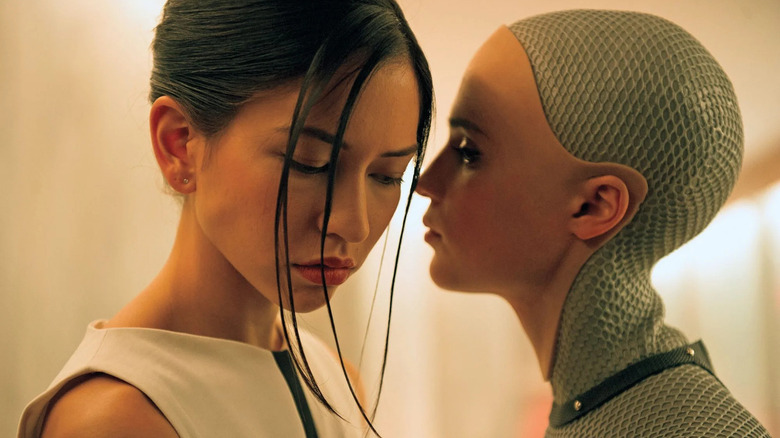 A24
Of the project, Moura said:
"We are working [on it] right now. We've been shooting for a month already, and it's been great. I can't tell you a lot about the film yet, but I'm a fan of Garland and I'm excited to be working with Kirsten Dunst, the great Stephen Henderson, who is an actor that I have a lot of admiration for. And this young, amazing actress called Cailee Spaeny. So it's the four of us in a car, trying to figure this Civil War out."
Four people in a car "trying to figure this Civil War out" is an intriguing idea. As we've seen in movies like "Locke," cars can be an interesting place to set dramatic work. If the four of them are in a car, and if these characters are not related (which I don't know for sure), they could be escaping something. Maybe there's a chase. Garland could be giving us an action sequence, but cars are also a place where people tend to speak a little more freely. When you're not looking someone directly in the eye, it's sometimes easier to get out your thoughts.
What we might see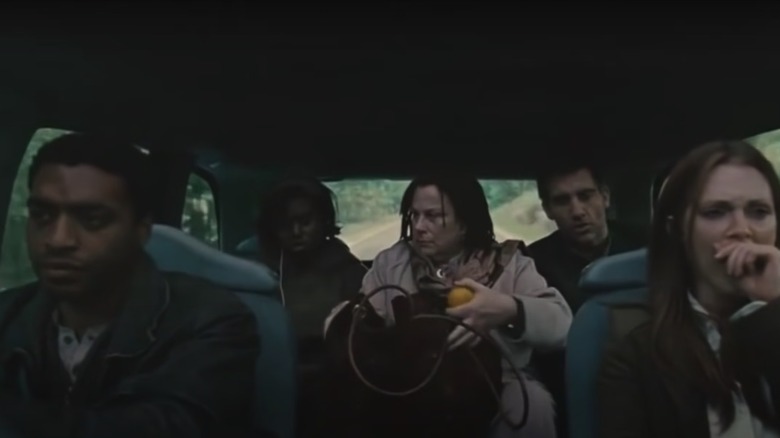 Universal Pictures
Perhaps we're in store for a feature-length homage to that memorable car scene in Alfonso Cuaron's "Children of Men." In a movie full of great tracking shots, the one of five characters in the car stands out as one of the most brilliant. It begins joyous and silly, quickly evolves into a chase with people following and threatening the passengers on foot, and ends in a death, with the camera spinning to show things from multiple points of view. It's amazing on both a technical and narrative level, a revolutionary sequence in filmmaking that still holds up nearly twenty years later. I can imagine Garland's artistic sense leading him to create something both gorgeous and heartbreaking like this. 
"Civil War" will be produced by Gregory Goodman, Andrew Macdonald, and Allon Reich, with Reich and Macdonald working for DNA Films & TV. They were responsible for "Ex Machina" and "Annihilation," both of which you must watch if you haven't yet. We don't have a release date for "Civil War" yet, but we'll keep you updated when we hear more.