The Northman Red Band Trailer: Heads Will Roll In This Viking Revenge Epic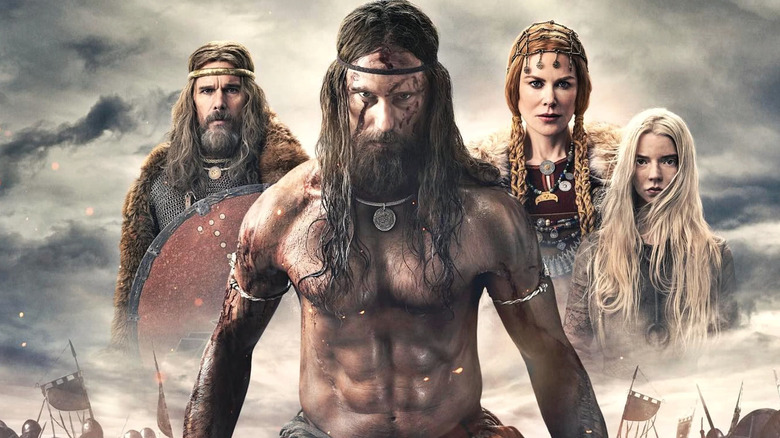 Focus Features
When was the last time you saw a big Viking epic on the big screen? Better yet, when was the last time you saw an R-rated Viking epic from the same guy who made "The Witch?" Well, that's exactly what is coming our way this weekend when "The Northman" hits theaters ,and the folks at Focus Features decided to give us one last trailer before the movie arrives.
This red band trailer for "The Northman" does not skimp on the blood or violence, and the degree to which that was being skirted around in the other trailers cannot be emphasized enough. This thing is going to be violent. Hold on to your heads as we take a look!
The Northman red band trailer
This isn't what one would call a long trailer, but it certainly does what it sets out to do. Not sold on this movie yet? How about a whole lot of Viking violence to seal the deal. We also get little flashes of praise from critics, which makes sense as "The Northman" has received overwhelmingly positive reviews ahead of its debut. Whether or not the buzz from critics and the blood from this trailer is enough to actually get people out to theaters en masse is another question entirely.
Robert Eggers directed "The Northman" as his follow-up to "The Lighthouse," which starred Willem Dafoe and Robert Pattinson as a pair of lighthouse keepers whose sanity begins to unravel in their isolation. Dafoe returns in "The Northman," among a stacked cast that also includes the likes of Alexander Skarsgård ("Godzilla vs. Kong"), Nicole Kidman ("Big Little Lies"), Claes Bang ("The Square"), Anya Taylor-Joy ("The Queen's Gambit"), Ethan Hawke ("Moon Knight"), and to top it all off Icelandic musician Björk.
A big, bloody gamble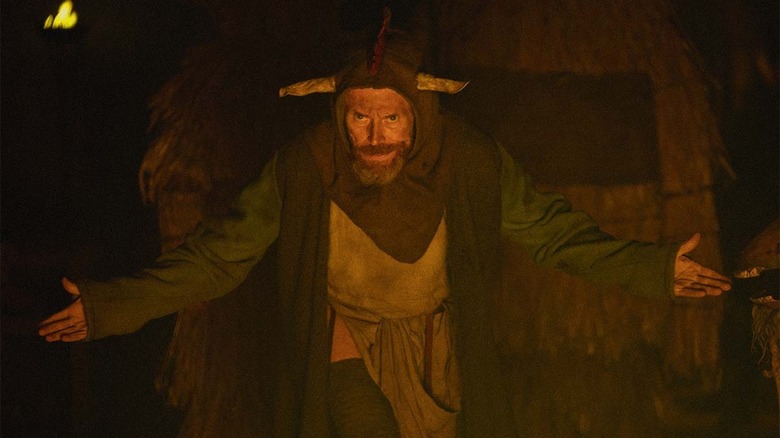 Focus Features
While Eggers has had a big hit previously in "The Witch," that was a small-budget horror movie going on to find its audience. It's all relative. In this case, his Viking revenge tale carries a pretty massive $90 million budget, meaning that it is going to need to appeal to a whole lot of moviegoers to justify that price tag. 
Unfortunately, "The Northman" is also facing an uphill battle as there is a lot of competition at the box office this week. "The Unbearable Weight of Massive Talent" and "The Bad Guys" are both opening, with "Fantastic Beasts: The Secrets of Dumbledore" entering its second weekend. Plus, "Sonic the Hedgehog 2" is still hanging around and the arthouse crowd is turning out for "Everything Everywhere All At Once." Can this movie break through and find an audience despite that? We'll know soon enough.
"The Northman" hits theaters this Friday.
From visionary director Robert Eggers comes The Northman, an action-filled epic that follows a young Viking prince on his quest to avenge his father's murder.