Why George Lucas Had Issues With The Original Battlestar Galactica Series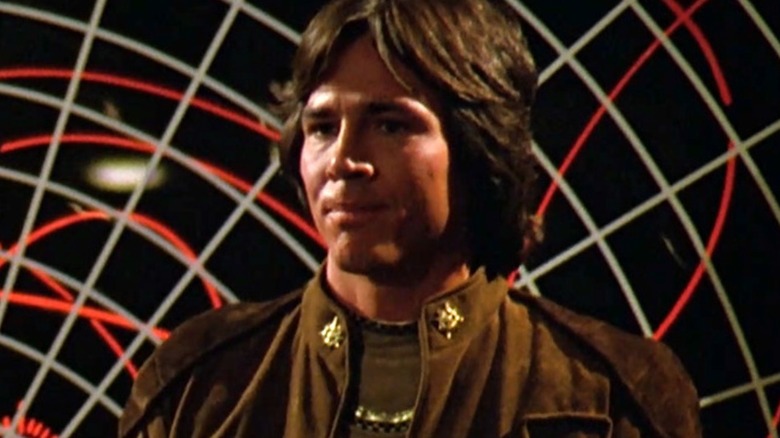 ABC
It's no surprise that "Star Wars," one of the most successful and influential films of all time, has spawned countless imitations since its release. Among the stories to come out of the "Star Wars" craze in the late '70s was Glen Larson's "Battlestar Galactica," which is now considered one of the most iconic sci-fi franchises in television history.
People say imitation is the sincerest form of flattery, but "Star Wars" creator George Lucas was not pleased with "Galactica" and the many similarities it had with his own sci-fi epic. This beef he shared with 20th Century Fox led to some legal troubles for the show and its producers, arguing that Larson plagiarized numerous elements from "Star Wars."
Among the most glaring similarities that were cited in the case were that both stories featured a war between the "galaxy's democratic and totalitarian force," a "friendly robot" who aids the protagonists, and scene in a "cantina or casino" with music played by "bizarre, non-human creatures." While some people may argue that writers take elements from other stories all the time without actually plagiarizing them, the fact that "Galactica" premiered just two years after "Star Wars" didn't help in making it look less like a rip-off. 
The Case of Star Wars v Battlestar Galactica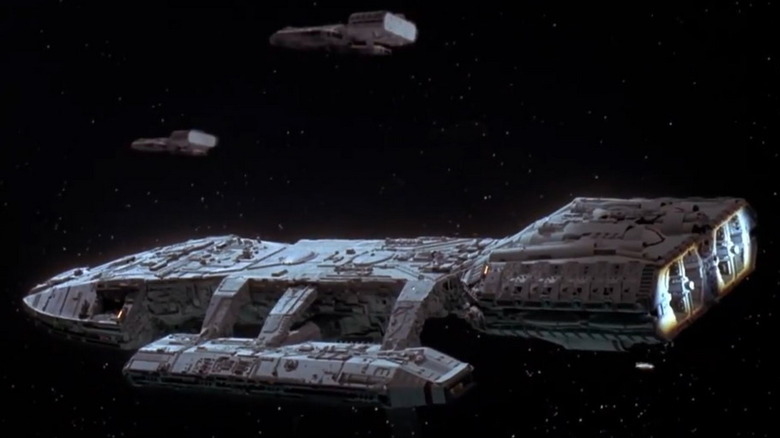 ABC
In J.W. Rinzler's book "The Making of Star Wars: The Empire Strikes Back," the author claims Universal gave a copy of the "Galactica" pilot script to Lucas in 1977 to inform him of their then-upcoming project. One of the things Lucas disapproved of was the show's original title, "Galactica: Saga of a Star World," which already made it sound very similar to his own work.
The similarities were likely not a surprise to Lucas, as two of his former "Star Wars" collaborators, concept artist Ralph McQuarrie and fellow ILM co-founder John Dykstra, took part in the show's preproduction. According to Rinzler's book, McQuarrie said that "Galactica" had become "a problem for George, because they had an emperor, stormtroopers, rocket fighters," making it look like a copy of "Star Wars." Dykstra also admitted possible guilt over creating similar effects in both works in Dale Pollack's biography, "Skywalking: The Life and Films of George Lucas."
How Did Lucas and Fox Respond?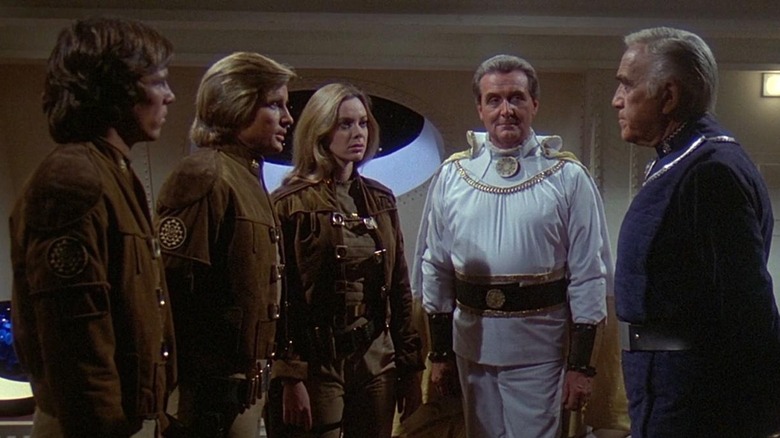 ABC
Both Lucas and 20th Century Fox were worried that "Galactica" would hinder the success of their own space opera. Naturally, the studio sued for copyright infringement in 1978, citing at least 34 similarities between both properties for their case. In Rinzler's book, Lucas explains that he decided to take "Galactica" to court because of the comparisons made by audiences. "Not only does it upset me because I didn't think the quality was very good," said Lucas, "but it also upsets me because, if I wanted to do a TV series of 'Star Wars,' I couldn't. They've already spoiled the television market."
According to The Hollywood Reporter, the Central District of California believed that both works were "only similar on the most general level of intellectual abstraction." However, the United States Court of Appeals for the Ninth Circuit didn't share their opinion, stating there were plenty of similarities that both works "do in fact raise genuine issues of material fact as to whether only the 'Star Wars' idea or the expression of that idea was copied."
Though the case was remanded, both parties decided to resolve it out of court. But this victory rang hollow for Universal, as they had already canceled "Battlestar Galactica" after just one season. But after three decades and a brief follow-up series in 1980, the franchise experienced a revival in the mid-2000s that continued its cosmic legacy.