Sonic The Hedgehog 2 Collects $6.3 Million At Thursday Box Office, Laps The Original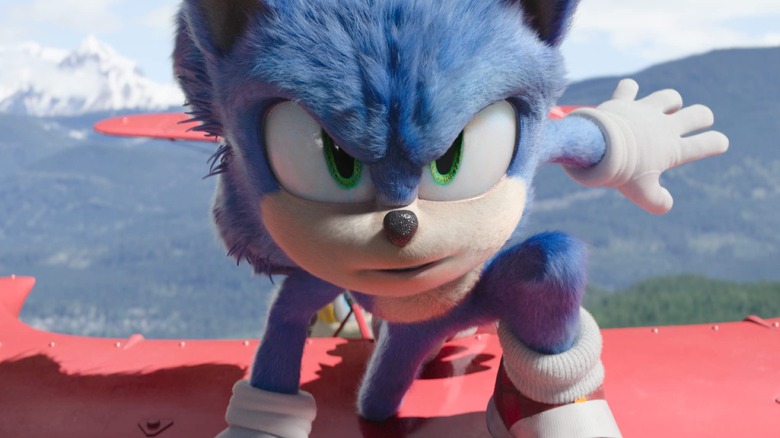 Paramount Pictures
It is a downright huge weekend at the box office — in some ways one of the biggest we've had since the pandemic began. Not only is it the second weekend for "Morbius," but both "Sonic the Hedgehog 2" and Michael Bay's "Ambulance" are hitting theaters, while "Everything Everywhere All At Once" is expanding wide. There is a lot for moviegoers to choose from, that much is certain. At least one of these movies is off to a damn fine start as well, as "Sonic 2" did quite well in preview screenings on Thursday.
According to Variety, director Jeff Fowler's "Sonic the Hedgehog 2" earned $6.3 million in Thursday previews. That's about double what the original did in 2020, which should set this up for a big opening weekend. It should be noted that screenings were happing very early on Thursday, far earlier than the typical 7 pm or so screenings, meaning that the sequel may have had a bit of an advantage over its predecessor. In any event, the Sega video game adaptation is expected to best the competition with a debut weekend of $50 million or more. Though these strong preview numbers lead me to believe it will eclipse $60 million.
"Sonic the Hedgehog" opened to $58 million in February 2020 and finished its run with $319 million against an $85 million budget. While various budget figures have been floated as high as $120 million for the sequel, Variety states it was made for $90 million, which would be great for Paramount pictures if true. The film stars James Marsden, Jim Carrey, and Ben Schwartz.
A majorly competitive weekend at the box office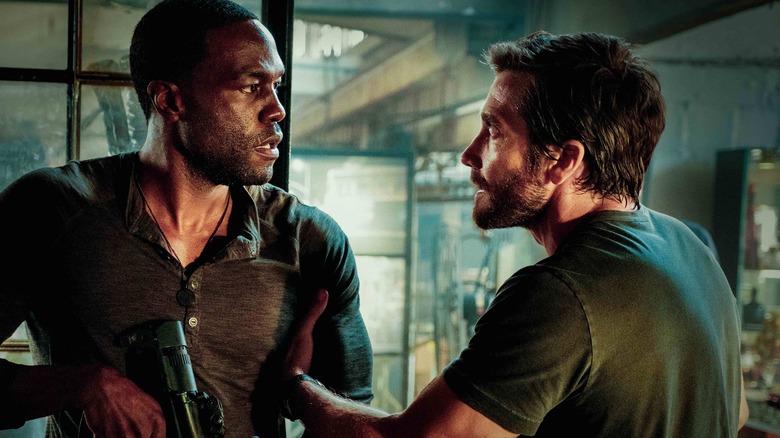 Universal Pictures
The real test for the industry at large will be whether or not all of the weekend's big movies can find an audience. The good news for Universal Pictures and "Ambulance" is that Bay managed to make the thriller for a reasonable $40 million. The kind of bad news is that the film, which stars Jake Gyllenhaal and Yahya Abdul-Mateen II, is currently tracking for a $10 million opening. Still, if it can have legs and do well overseas, that could be enough, and that would be great news for mid-budget movies that the market could really use right now.
Meanwhile, the prospects are bad for "Morbius" as poor reviews, a likely lack of must-see word of mouth, and stiff competition should lead to a huge second-weekend drop for the Marvel flick. The wild card here is A24's acclaimed "Everything Everywhere All At Once," which has done very well at the specialty box office, but will audiences show up across the country? One can only hope the answer is yes but is there really room for four movies to make their money in a single weekend in the pandemic era? That is the big question on the table that we will have an answer to come Monday morning.
"Sonic the Hedgehog 2" is in theaters now.
After settling in Green Hills, Sonic is eager to prove he has what it takes to be a true hero. His test comes when Dr. Robotnik returns, this time with a new partner, Knuckles, in search for an emerald that has the power to destroy civilizations. Sonic teams up with his own sidekick, Tails, and together they embark on a globe-trotting journey to find the emerald before it falls into the wrong hands.