Denzel Washington Went Off-Script For His Defining Training Day Moment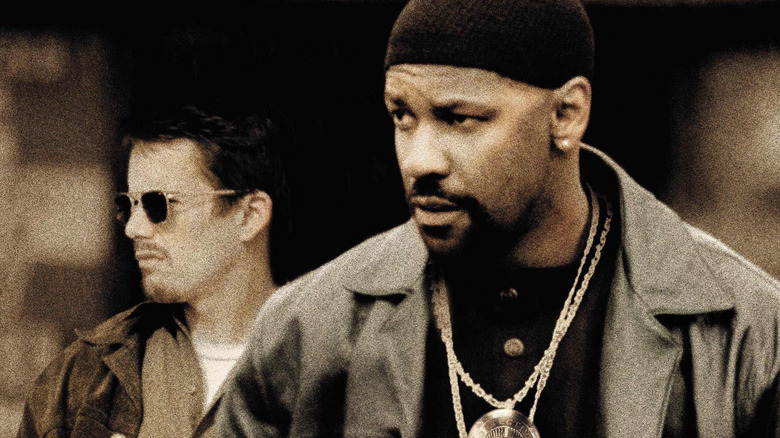 Warner Bros. Pictures
Whether you've seen "Training Day" or not, you've probably heard about the "King Kong speech." Said speech happens toward the end of the film, when Denzel Washington's Alonzo Harris unleashes a tirade against his former criminal accomplices after his partner Jake (Ethan Hawke) gathers evidence that proves he's a corrupt cop. Washington shouts the now-famous line "King Kong ain't got s*** on me!" then threatens his friends with prison time — even threatening to burn down the whole block where the film takes place. It's the cherry on top of a spectacular performance for Washington; he even snagged an Academy award for the role. 
The "Training Day" speech also permeated pop culture, to the point where I can't get it out of my head when I sit down to watch "Godzilla VS Kong." (In the case of the titular Titans' throwdown, Washington proved to be surprisingly prophetic with his words.) But what most people don't know is that this volcanic wave of verbal fury wasn't in David Ayer's original script. In fact, a great deal of Alonzo's lines were improvised by Washington himself.
Mr. Washington goes off script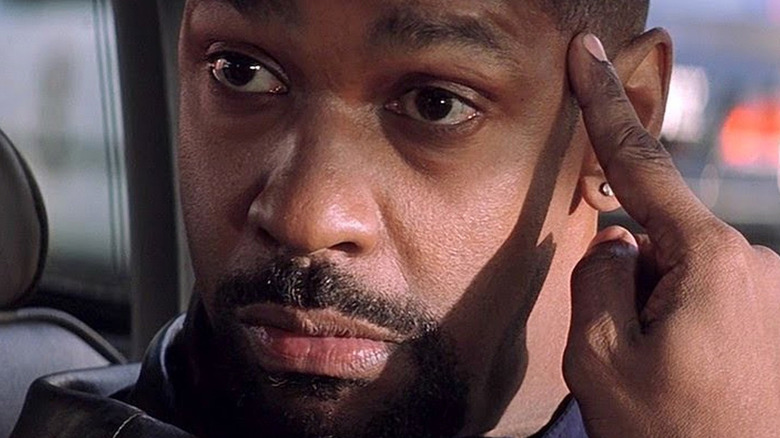 Warner Bros. Pictures
In 2020, Vanity Fair published a list of the 25 most influential movie scenes and what led to their creation. The "King Kong speech" made the list, and director Antoine Fuqua revealed that Washington improvised the entire speech — to the point where it surprised both director and star:
"The King Kong moment came out of Denzel. I remember that moment because we were doing the scene, and he just started going off. I remember looking at the cameraman and saying, 'I hope you got that, because I don't think we're going to get that again.' Denzel came over to me and goes, 'Whoo, I don't know where that came from.' It was exhausting for him, you saw him just go there in that place ... You just set out to make a good movie and somehow it became a cultural thing."
Washington went off-script for the emotional rant, which is perhaps why it feels so raw and authentic. Based on Fuqua's comment, it seems even Washington was caught off guard by his ad-lib — further showing just how into the character he must has been at the time. 
Fuqua and Washington would reunite for other films, including the "Equalizer" franchise and the remake of "The Magnificent Seven," and while Washington would deliver great performances in those films (in all honesty, he's the rare performer that I've yet to see a bad performance from), neither has a scene as iconic as the "Training Day" speech.
To ad-lib, or not to ad-lib?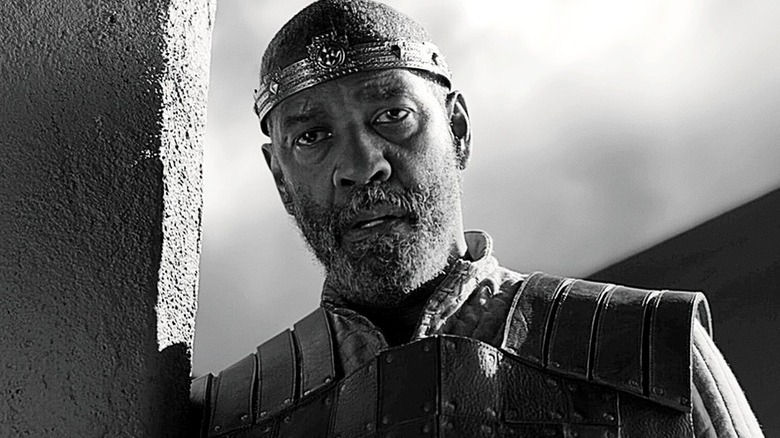 Apple TV+/A24
Unlike Fuqua, Washington wasn't willing to take full credit for his phenomenal performance. During an appearance on The Graham Norton show to promote his Shakespearean turn in "The Tragedy of MacBeth," Washington spoke candidly about how much of the speech was really improvised:
"I added things. I shouldn't say I improvised it from beginning to end, a monologue or whatever ... But I was sort of figuring it out as I went along."
All in all, Washington said that about 30 or 40 percent of the speech was ad-libbed. But that helped make all the difference and transformed what would have been a good moment into a great and endlessly quotable speech. It also shows that when an actor truly invests in a role like Washington did with Alonzo, it can result in an iconic performance that will have people talking nearly 20 years later. Even when said speech involves King Kong.