James Gunn Thinks Rogue One Is Underrated — And He's Right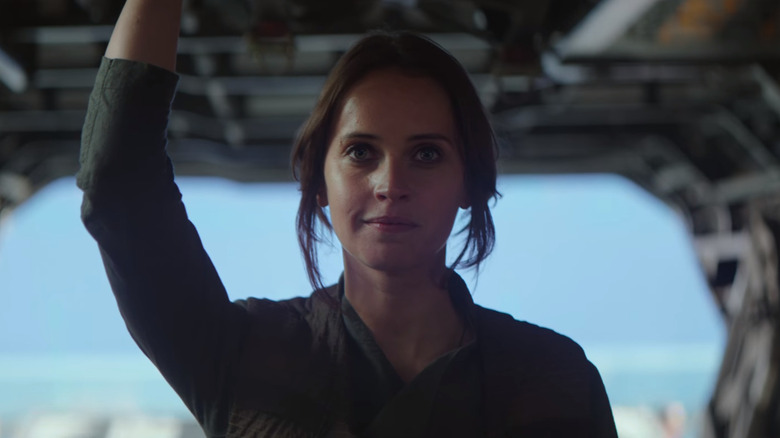 Lucasfilm
Drop everything, because James Gunn has spoken up about "Star Wars" and he thinks "Rogue One: A Star Wars Story" is underrated. The director of "Guardians of the Galaxy" and "Guardians of the Galaxy Vol. 2" ought to know a thing or two about galaxies far, far away.
Gunn recently took to Twitter to write, "I don't know why Rogue One is trending, but I'm glad it is, as it's the most underrated Star Wars anything."
I don't know why Rogue One is trending, but I'm glad it is, as it's the most underrated Star Wars anything.

— James Gunn (@JamesGunn) April 7, 2022
And you know what? He's right! "Rogue One" is absolutely the best "Star Wars" prequel. Put it in a lineup with "The Phantom Menace," "Attack of the Clones," "Revenge of the Sith," and "Solo: A Star Wars Story," and "Rogue One" would tower over the others like Groot.
The movie is not without its issues, chief among them being the wobbly digital likenesses of Peter Cushing and Carrie Fisher. However, what "Rogue One" has going for it is that it is a standalone story with some real stakes to it.
All the adventure, none of the baggage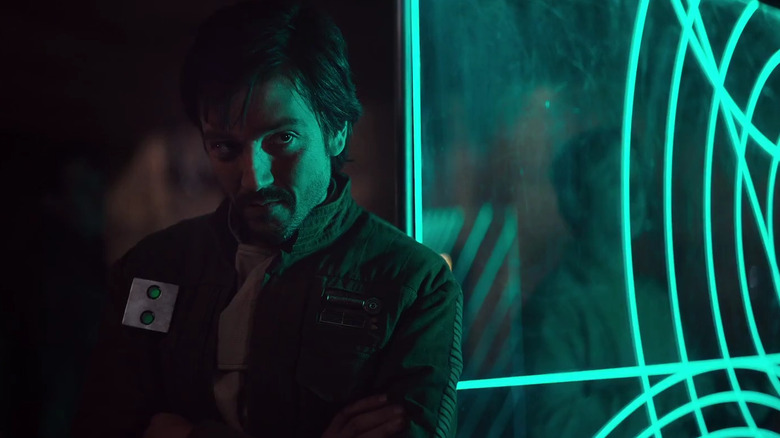 Lucasfilm
"Rogue One" came between "The Force Awakens" and "The Last Jedi," two films that both carry some baggage as episodes in the Skywalker saga and installments in Disney's sequel "Star Wars" trilogy. Following the third and final (and worst-received) installment in that trilogy, "The Rise of Skywalker," "Star Wars" has pivoted to the small screen with Disney+ shows like "The Mandalorian" and "The Book of Boba Fett."
"Rogue One" was ahead of the curve. It was the first "Star Wars" movie to foresee a galaxy beyond Skywalkers. Darth Vader did feature in the plot, most notably at the end when he cut through a bunch of Rebel Fleet troopers, but the bulk of the narrative was centered on Jyn Erso (Felicity Jones) and Cassian Andor (Diego Luna) and their ragtag band as they sought to steal the plans for the Death Star.
K2-SO (Alan Tudyk) was the best new droid this side of BB-8. Moments like the one where Chirrut Îmwe (Donnie Yen), strides into action, reciting his mantra of, "I am one with the Force and the Force is with me," or the final embrace between Jyn and Cassian at the end, remain tinged with emotion.
Other prequels have gone back to explain things that didn't need explaining, like how Han Solo's name was randomly chosen, but the idea of a "The Dirty Dozen" riff on "Star Wars" where not everyone (and indeed, no one) would make it back alive was actually compelling enough to sustain its own movie. Maybe that's why Gunn likes "Rogue One:" he just digs suicide squads.