Russian Doll Season 2 Trailer: Time Travel, What A Concept!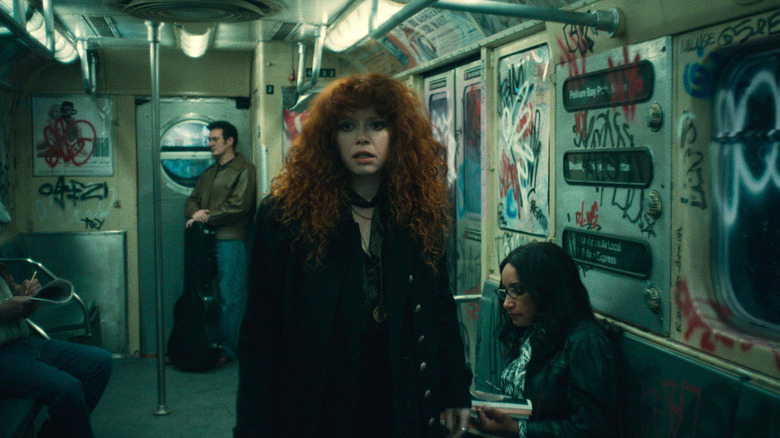 Netflix
One of Netflix's most acclaimed original shows is coming back for more, with "Russian Doll" season 2 just around the corner. The series is just a few weeks away from its long-awaited return and, as a little treat, the streaming service has released a brand new trailer that offers up another round of time traversing shenanigans, with Natasha Lyonne's Nadia at the center of it all. Let's have a look.
Russian Doll season 2 trailer
The trailer kicks off with Nadia on a train and it doesn't take long for things to get a little out of sorts. This time around, instead of being trapped in a time loop, she is actually time traveling, going back decades into the past. A new mystery emerges, centered on a family's lost gold, though that looks like it is very much just the tip of the iceberg. It looks visually inventive and overall pretty wild. For a little more context, here is the official synopsis for the new season:
Set four years after Nadia (Natasha Lyonne) and Alan (Charlie Barnett) escaped mortality's time loop together, season two of RUSSIAN DOLL will continue to explore existential thematics through an often humorous and sci-fi lens. Discovering a fate even worse than endless death, this season finds Nadia and Alan delving deeper into their pasts through an unexpected time portal located in one of Manhattan's most notorious locations, the New York City subway. At first they experience this as an ever-expanding, era-spanning, intergenerational adventure, but they soon discover this extraordinary event might be more than they bargained for and, together, must search for a way out.
Here we go again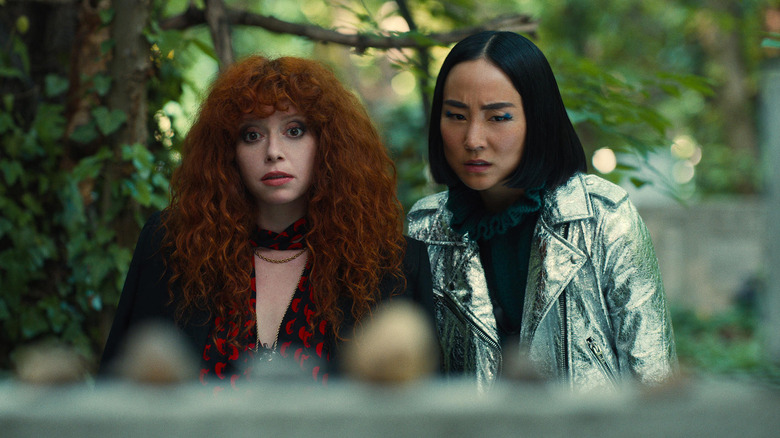 Netflix
"Russian Doll" originally debuted on Netflix in February of 2019. It quickly found an audience and, to go along with that, a tremendous amount of critical acclaim. It remains one of the most well-reviewed original shows the streamer has ever released, going on to win several Emmys, among other accolades. So it wasn't at all surprising that the show got the green light for a second season, it just took a little longer than many viewers would have liked to get here. Whether or not the wait is worth remains to be seen. The new season will consist of seven 30-minute episodes.
Lyonne, in addition to her starring role, is serving as showrunner and executive producer. Needless to say, she's been busy. Alex Buono, Amy Poehler, Leslye Headland, Lilly Burns, Tony Hernandez, Dave Becky, Kate Arend, Regina Corrado, and Allison Silverman also serve as executive producers.
"Russian Doll" season 2 arrives on April 20, 2022, on Netflix.