The Daily Stream: O Brother, Where Art Thou? Was The First Massive Success For The Coen Brothers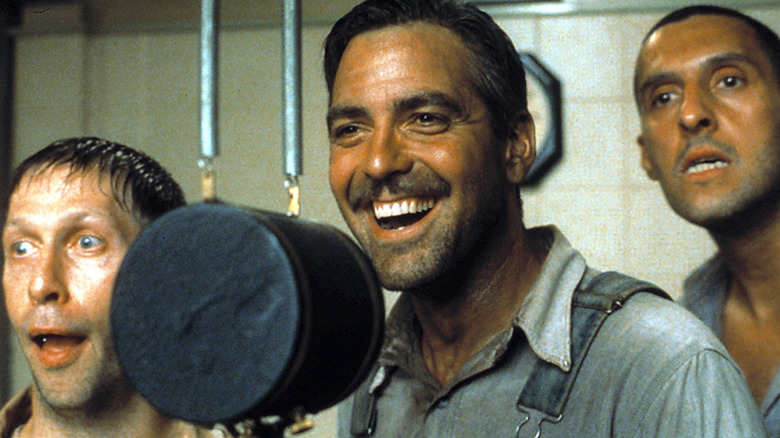 Buena Vista Pictures
(Welcome to The Daily Stream, an ongoing series in which the /Film team shares what they've been watching, why it's worth checking out, and where you can stream it.)
The Movie: "O Brother, Where Art Thou?" (2000)
Where You Can Stream It: Amazon Prime
The Pitch: The Coen Brothers had been knocking it out of the park for 15 years by the time "O Brother, Where Art Thou?" was released, but it was this bizarre early Americana retelling of Homer's "The Odyssey" that somehow became their biggest hit at the time. Over 20 years later this movie went from great to all-timer thanks to its playfully absurd tone, dynamite performances, and baller soundtrack.
Why it's essential viewing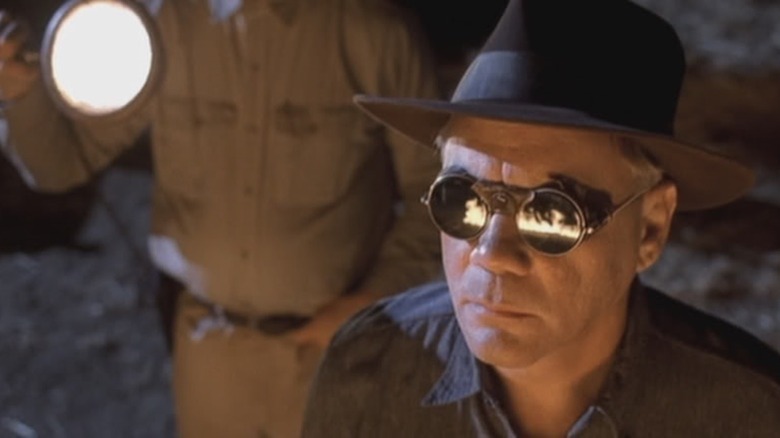 Buena Vista Pictures
It's kind of crazy that upon its release, "O Brother" was the Coen Brothers' biggest hit. They've since topped it with big returns on obvious stuff like "True Grit" and "No Country for Old Men" and even some not-so-obvious movies. Both "The Ladykillers" and "Intolerable Cruelty" grossed more than "O Brother" despite being widely regarded as the weakest efforts from this dynamic duo.
But "O Brother" did pull in over $70 million when it came out in 2000 and even more than that it had a huge impact on popular culture. I was 19 when I saw this film in the theater and I can tell you that it was a rare Coen Bros film from this era where the audiences got it immediately. I'll never forget sitting in a press screening for "The Big Lebowski" and realizing about a third of the way through that my immediate friends and I were the only ones laughing. This was an audience that was a mixture of critics and regular movie-goers who got to see the movie early and for free, all they had to do was wait in line for a couple of hours.
Man, did "The Big Lebowski" go over like a lead balloon in that screening. The humor totally went over the heads of the average movie-goer in the crowd and even the critics didn't get it at first blush. You'd have thought critics at least would have known what they were getting into, but I was there and they very much didn't.
Mythological and musical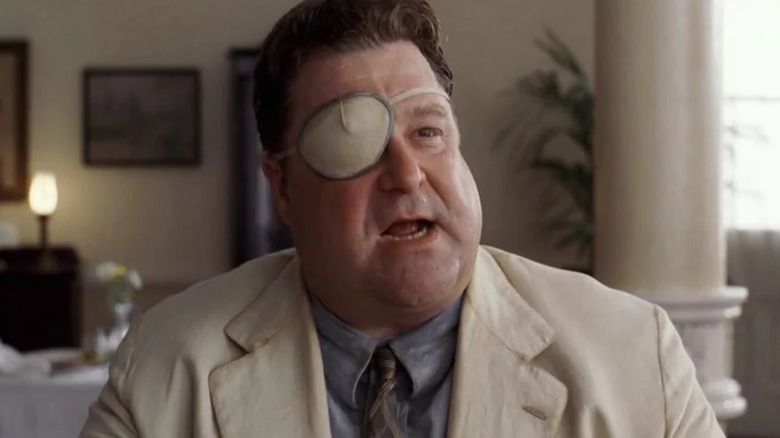 Buena Vista Pictures
Culture caught up to "Lebowski" but "O Brother" didn't need a second shot. It was hugely popular right out of the gate, so much so that it spawned a short-lived mainstream resurgence of old-timey country and folk music. The soundtrack was certified gold within months of release and has since reached Platinum status 8 times over, selling over 8 million copies. Artists from the soundtrack like Emmylou Harris and Alison Krauss even toured around the US as a group performing their songs from the movie.
It was a milestone for The Coens, who up to this point were beloved by their colleagues and fans and had even seen awards love with "Fargo," but had been unproven to appeal to a four-quadrant audience. What's wonderful about this success is that "O Brother, Where Art Thou?" isn't a mainstream Coen Bros movie. By that I mean it has all of the duo's weird quirks, absurd humor, and off-kilter storytelling identity. Like most films from Joel and Ethan Coen, "O Brother" isn't concerned with being realistic. It's a mythological journey and totally embraces that blending of fantasy and real-world aesthetics. For whatever reason, this one just seemed to line up with what audiences wanted to see.
The right A-list star at the right time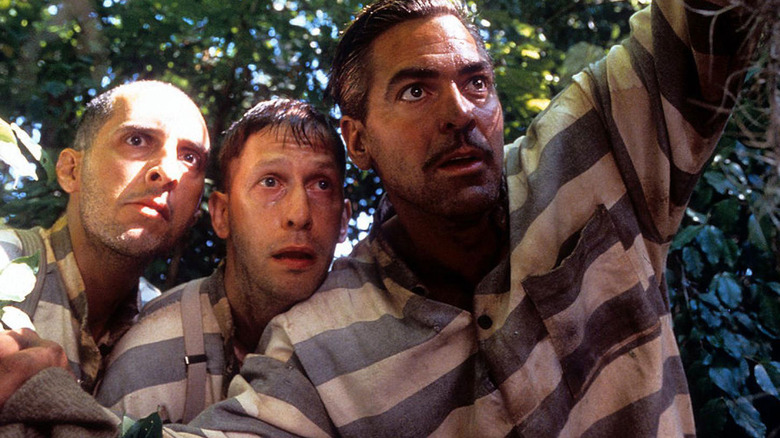 Buena Vista Pictures
I'm sure George Clooney was a big factor in this movie's immediate success. He was a star on the rise, coming off of "ER" and managed to keep his star power untarnished in the wake of "Batman and Robin." Audiences were ready to see him in a role like Ulysses Everett McGill a charming, fast-talking doofus on a quest for a great treasure alongside two dumb, but good-hearted sidekicks, played by John Turturro and Tim Blake Nelson.
Clooney was already one of the biggest new stars and this movie ended up right smack dab in between "A Perfect Storm" and "Ocean's 11." So, the perfect leading man, really showing off his comedic chops, an epic backdrop, and a soundtrack filled with bangers the total opposite of what was on the charts at that time gave us this perfect oddity.
We should also talk about the look of the movie a little bit. "O Brother, Where Art Thou?" was a popular film, had an amazing script, and it also happens to be a technical pioneer. It was the first film to use a Digital Intermediate (or D.I.) to digitally color grade, a process that previously required alchemy-like chemical baths.
Pioneering a new step in the filmmaking process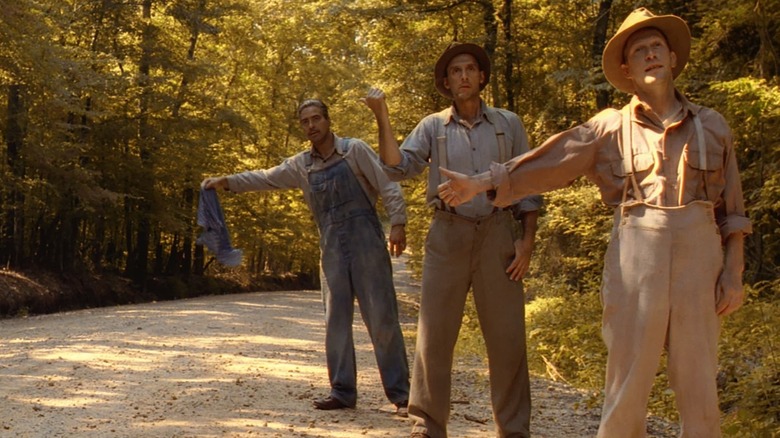 Buena Vista Pictures
Digital color grading, a process that gives unparalleled control over the look of a movie, was made famous by "The Lord of the Rings" films, but "O Brother" beat Peter Jackson to the punch. With master cinematographer Roger Deakins behind the camera, the footage was always going to be beautiful, and when you give someone like Deakins a tool like digital color correction, you get the distinct and gorgeous look of "O Brother, Where Art Thou?"
Maybe it's partly due to that technological breakthrough that the movie holds up 22 years later. It looks like it was made last year, not pre-9/11. It also benefits from being a period film, which tends to end up aging well because they're not locked into the hairstyles, clothing, and music of its time. The movie's imminently quotable, too. I can't tell you how often the phrases "I'm a Dapper Dan man" or "He's a suiter!" or "Do. Not. Seek. The treasure" or "Damn! We're in a tight spot!" randomly spring to mind and I feel the pull to rewatch it once or twice a year.
A whole paper could be written on how the Coens adapted "The Odyssey" into this brand new form, complete with their own cyclops in the form of an eyepatch-wearing John Goodman, but I'm not smart enough to be that writer. I will say that adapting the epic poem that all of us were forced to read in high school does give this story a little literary depth that you can feel beneath the absurd humor as these likable idiots make their way across the south of the 1930s.
So, if it's been a minute, why not throw on "O Brother, Where Art Thou?" and remind yourself how damn fun this movie is. Take it from me, it's bonafide!