Nehemiah Persoff, Character Actor Known For Yentl, The Twilight Zone, Some Like It Hot, Dies At 102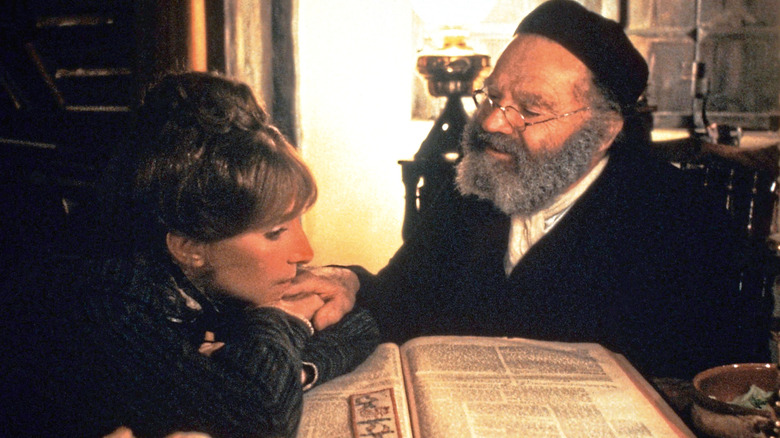 Metro-Goldwyn-Mayer
As reported today by Variety, Nehemiah Persoff, a prolific Hollywood character actor whose career spanned six decades, has passed away at the age of 102 in San Luis Obispo, CA. 
Persoff began acting in films in 1948 with an uncredited walk-on role in "The Naked City," and would also play various roles in the 1959 TV adaptation. Fans of classic Hollywood cinema might remember him as the man sitting in the front seat when Marlon Brando made his famous "I coulda been a contender" speech in 1954's "On the Waterfront." Persoff appeared in over 200 films and TV shows besides, often appearing in multiple roles in various 1950s anthology shows named after their sponsors. Shows like "The Philco Television Playhouse" and "The United States Steel Hour." He appeared in "Gilligan's Island," "The Untouchables," "The Man from U.N.C.L.E.," "The Wild Wild West," "Mission: Impossible," "The Mod Squad," "Adam-12," "Gunsmoke," "Hawaii Five-O," "L.A. Law," "Murder She Wrote," "Law & Order," and "Star Trek: The Next Generation."
Persoff was best known for his roles as Little Bonaparte (a spoof of the film "Little Caesar") in Billy Wilder's classic 1959 comedy "Some Like It Hot," as well as the title character's father in Barbra Streisand's 1983 directorial debut, "Yentl." Persoff would play the patriarch of a Polish shtetl again in 1986, as the voice of Papa Mouskewitz in Don Bluth's animated hit "An American Tail."
The Twilight Zone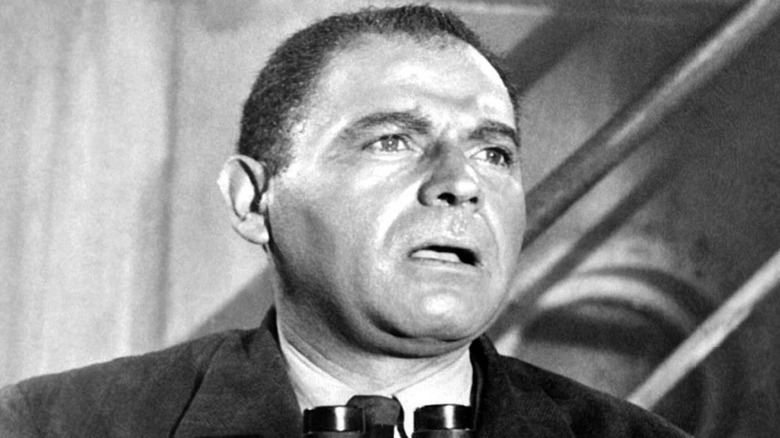 CBS Television Distribution
Persoff appeared in an excellent episode of "The Twilight Zone" called "Judgment Night," which aired on December 4, 1959. In it, Persoff plays a man who finds himself suddenly transported, sans memories, onto the deck of a ship at sea. It is also 1942, and even though his memory has been wiped, he knows that the ship is about to be attacked by a German U-boat. Eventually, he comes to realize that he knows about the U-boat because he is actually the German captain of said boat. In true "Twilight Zone" fashion, the twist (there is more to the story) and Persoff's intensity make it a classic episode of television. 
Persoff's final credited acting role was that of an elderly rabbi in the 2003 TV miniseries version of Tony Kushner's penetrating Tony-winning drama "Angels in America." 
In an interview with Cinema Retro Magazine, Persoff recalled his experiences on the set of "Some Like it Hot":
"When we were filming my scene, the cast of 'Porgy and Bess' (which was shooting next door) came in to watch: Sammy Davis, Sidney Poitier and others. So Wilder was 'on.' He felt the need to entertain, so he told joke after joke and soon the whole set was giggling. It was a good atmosphere for my scene. Wilder left me pretty much alone, sometimes imitating my reading or asking me to put a different emphasis on a phrase, but on the whole, he let me do my thing.
He also recounted his experience working on "The Untouchables":
"Jake Guzik was the first character I played on 'The Untouchables.' I loved doing that show mostly because Robert Stack was so great in his role. To me he was invaluable. Bob Stack (in the role of federal Prohibition agent Elliot Ness) was so nose-in-the-air stuck-up, he was so correct and superior, so aristocratic, that without any effort on my part, it brought out the rebel in me (wherever it lay dormant). It struck a vein of anger in my anger which, in my mind, is such an important part of what makes a gangster (one who rebels against the rules and wants things his way). I did five or six episodes and I certainly attribute much of my success to Bob."
And of his time on "The Twilight Zone," he had this to say:
"You know, when you are doing television there is so little time to think, you just jump in and do it."
May his memory be a blessing.