Why The Empire Strikes Back Means So Much To Jim Carrey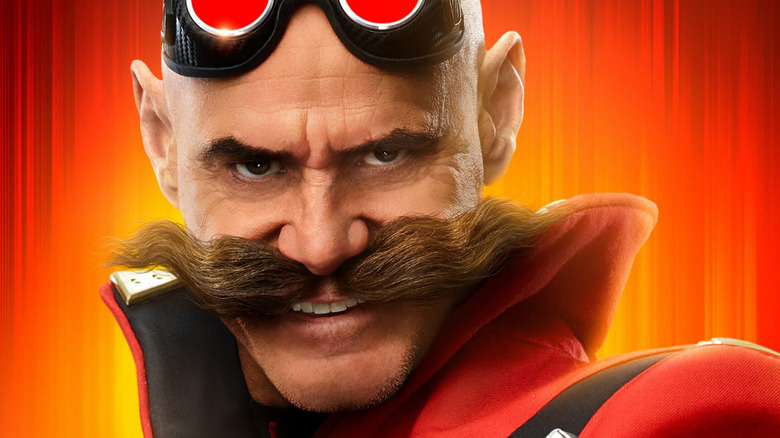 Paramount Pictures
Which is your favorite: "Star Wars: A New Hope" or "The Empire Strikes Back?" It's long been a topic of debate among movie enthusiasts when it comes to the original trilogy of films set in a galaxy far, far away. Personally, I would pick "Return of the Jedi" as my answer, if only for the sake of chaos and to make things a little more interesting. (I honestly do have a soft spot for both that particular "Star Wars" movie and the made-for-TV "Ewok Adventure" spinoffs — yeah, I said it! — but that's a longer conversation for another day.)
Anyway, the question came up yet again when Collider talked to Jim Carrey about his return as Dr. Ivo "Eggman" Robotnik in "Sonic the Hedgehog 2," now with his trademark hair-free head, giant orange mustache, and fixation on the Chaos Emeralds from the "Sonic" video games. The actor was all-too-eager to voice his appreciation for "Star Wars" creator George Lucas and the greater impact he's had on the movie industry, stating he should be on the "Mount Rushmore of film." For related reasons, Carrey argued that you "can't do better" than the first three "Star Wars" movies in terms of their storytelling:
"You can do other great 'Star Wars' stuff because it's just an amazing well of material and ideas, but that first series of films was a mythology like Joseph Campbell said, and I love them, I love them for it."
Carrey loves John Williams... and Stephen King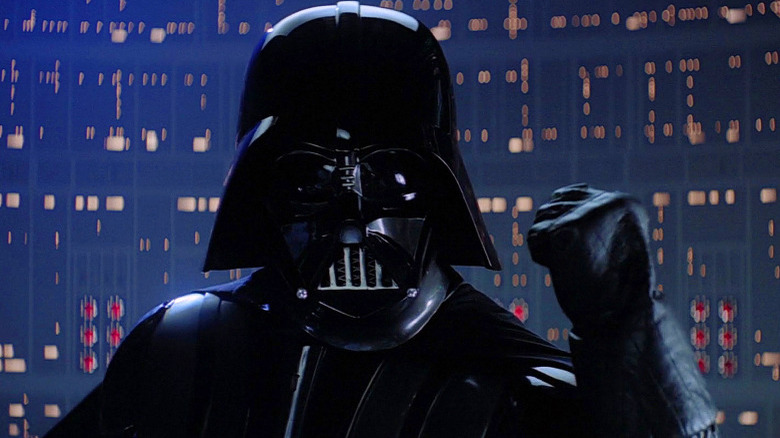 Lucasfilm
When Collider asked Carrey if he prefers "Star Wars: A New Hope" to "The Empire Strikes Back" or vice versa, he admitted the latter holds a special meaning for him, as much as he loves both films. But rather than waxing poetic about the darker tone and rich spirituality of director Irvin Kershner's entry in the "Star Wars" franchise, Carrey cited his emotional connection to John Williams' soundtrack and the works of a very different artist as the reason. He explained:
"I love ['A New Hope'], but I got to tell you, 'Empire Strikes Back' has a special place for me because there was a time ... that I got the soundtrack [by] John Williams, and I would put it on my headphones while I was reading late at night. I was reading Stephen King novels. [Laughs] And I would mix mediums. I would read 'Salem's Lot' with the soundtrack to 'Empire Strikes Back.' So it has all these wild memory connotations for me that [are] wonderful, just wonderful."
With foreboding themes like "Departure of Boba Fett" or the doom and tragedy of "The Duel" (not to mention the classic "Imperial March," aka Darth Vader's menacing theme), it's not hard to imagine the "Empire Strikes Back" soundtrack pairing nicely with a story by the Master of Horror. What's more, Carrey's anecdote is a good reminder of the varying ways people engage with pop culture and how that can affect their appreciation for any single work of art. For that matter, the actor's love of combining mediums when he was younger may've even shaped his desire to experiment and branch out with his own art so many years later.