Hold Tight Trailer: A Teen Goes Missing In Netflix's New Harlan Coben Crime Drama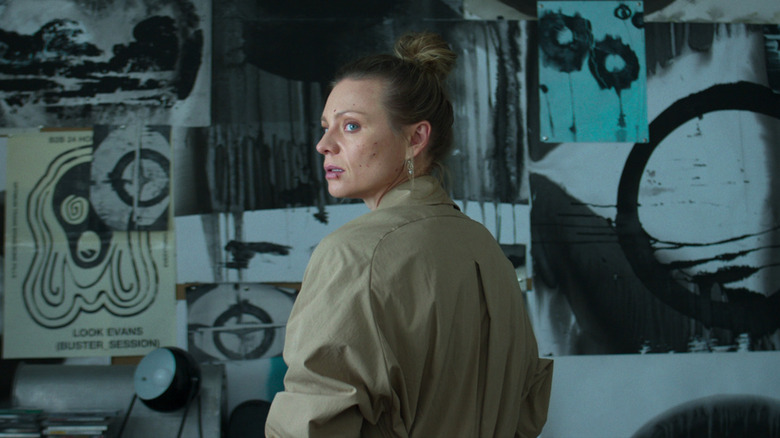 Netflix
No one is a bigger fan of Harlan Coben than the folks over at Netflix! In the past four years, the streamer has churned out six different adaptations from the mystery novelist, starting with 2018's "Safe" all the way down to their latest upcoming series, "Hold Tight." As we are now living in the dire age of extended universes, it only feels right to dub these stories the Coben Cinematic Universe, most of which you'll recognize for their twisty storylines, delving into unresolved mysteries and thrilling murder cases with an endless abundance of twists to throw your theories off course. Coben has penned 33 novels to date and in 2018, signed a multi-million-dollar five-year deal with Netflix to adapt 14 of said novels into TV series. With one year to go, the streamer still has plenty of stories to choose from — and judging by their popularity thus far, it wouldn't be surprising to see this deal extended.
The latest addition to their quickly growing Coben collection is a six-part drama set to arrive later this month. You can catch the first trailer for "Hold Tight" below.
Watch the Hold Tight trailer
A boy is missing, a town is in mourning and a mystery needs solving — if that's not bingeable TV, I don't know what is! One gander at this trailer and it's no mystery why Netflix is clinging to these Coben stories; the novels are the perfect opportunity for tight, mystery-oriented storytelling. "Hold Tight" starts with yet another mysterious disappearance, this time plaguing a peaceful neighborhood in the Warsaw suburbs, ending their idyllic life when 18-year old Adam vanishes into thin air. His parents, played by Magdalena Boczarska and Leszek Lichota, are left to ponder questions they never thought they'd have to confront while protecting their younger children from danger.
While "Hold Tight" is not a direct sequel to the previous Coben adaptation "The Woods," this does mark the start of Coben crossovers — the upcoming series sees the return of Agnieszka Grochowska as Laura Goldsztajn and Grzegorz Damięcki as Pawel Kopiński, both reprising their roles from "The Woods." The cast also includes Jacek Poniedziałek, Justyna Wasilewska, Wiktoria Gorodeckaja and Bartłomiej Topa. Here's a more detailed synopsis, per Netflix:
The six-episode series is set in a wealthy housing estate, where the local community leads a quiet life with close relationships. Everything changes when 18-year-old Adam disappears without a trace. The danger escalates quickly, and the worried parents do everything they can to protect their children who, on the verge of adulthood, have decided to take matters into their own hands. Hold Tight is a dynamic, twist-filled thriller that, while not a sequel to The Woods, will feature the fate of several protagonists of Harlan Coben's first screen adaptation.
The series comes from directors Michał Gazda ("The Border") and Bartosz Konopka ("The Woods"). All six episodes are set to arrive on Netflix on April 22, 2022.