The Morning Watch: Making Of Apollo 10 1/2, VFX Artists React To Gollum & More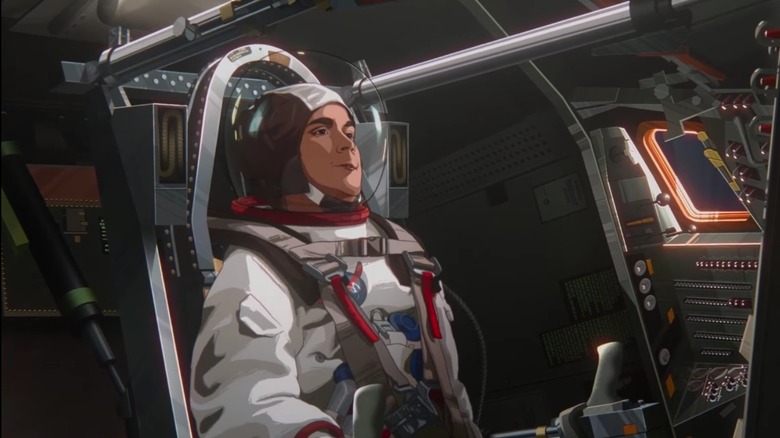 Netflix
(The Morning Watch is a recurring feature that highlights a handful of noteworthy videos from around the web. They could be video essays, fan-made productions, featurettes, short films, hilarious sketches, or just anything that has to do with our favorite movies and TV shows.)
In this edition, director Richard Linklater discusses his new critically acclaimed Netflix movie "Apollo 10 1/2." Plus, the VFX artists at Corridor Crew takes a look back at digital characters like Gollum from "Lord of the Rings" and more. And finally, we also get to watch "Knocked Up" and "This Is 40" star Leslie Mann work her way down the hot wing gauntlet of death on the latest edition of "Hot Ones."
The making of Apollo 10 1/2
Director Richard Linklater, of "Boyhood" and "Before Sunrise" fame, has returned with a new animated movie called "Apollo 10 1/2." The animated fantasy/adventure flick is out on Netflix, the streaming service has revealed a behind-the-scenes video that offers some insight into what went into crafting the acclaimed film. Not only do we get some insight from Linklater personally, but we get glimpses into the creative process via on-set footage and other nice little tidbits. Even for those who haven't seen the movie yet, it's a nice little window into the mind of a respected filmmaker.
VFX artists react to Gollum and more
The folks at the Corridor Crew are back with another edition of their video series where they react to CGI from popular movies over the years. This time, they brought in VFX veteran Robyn Luckham of DNEG to take a closer look at Gollum from the "Lord of the Rings" trilogy, the Na'vi from James Cameron's "Avatar," Peter Jackson's "King Kong," Davy Jones from "Pirates of the Caribbean: Dead Man's Chest," and more. How have they aged since their release?
Leslie Mann gets saucy on Hot Ones
Finally, we have the latest edition of "Hot Ones," arguably the most popular interview show on the internet (and for good reason). Host Sean Evans is sitting down with Leslie Mann, star of movies such as "Blockers" and "This Is 40" to discuss her latest film, "The Bubble," which is directed by husband Judd Apatow. The actress discusses her career, while eating increasingly hotter wings, and she even calls out "Hot Ones" creator Chris Schonberger to hold him responsible for burning the mouths of so many celebs.