Does Morbius Have A Credits Scene? A Spoiler-Free Guide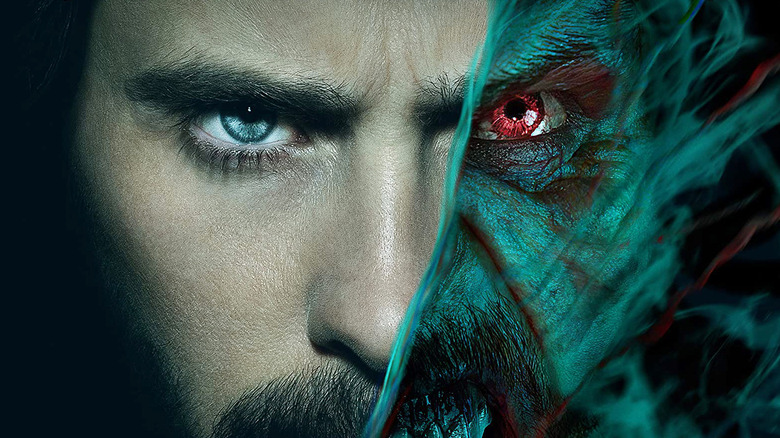 Sony Pictures
When the original "Morbius" teaser trailer dropped online in January 2020, no one could have predicted it would take another two years (plus some) for the film itself to arrive. And yet, here we are, with Sony Pictures finally teeing up for the theatrical debut of the latest entry in what's now known simply as Sony's Spider-Man Universe. Yes, at long last, the time has come for the world to meet Jared Leto's living vampire and rascally prankster Dr. Michael Morbius.
A whole lot's happened in the world of Sony's Marvel movies since early 2020, with "Venom: Let There Be Carnage" taking Eddie Brock and Venom's relationship to the next level (that's not even a joke, frankly) and "Spider-Man: No Way Home" blowing up the Marvel Cinematic Multiverse in ways both literal and metaphorical. Moreover, Sony's only just begun to build out its franchise of films based on the various antiheroes and super-villains that populate the web-head's comic books, which asks the question: Where does the chaotic-good Dr. Morbius fit into all this?
Don't panic! We're not here to ruin "Morbius" for those who've patiently spent the last two years waiting to see the titular vampiric superhero in action. We are, however, here to offer a spoiler-free guide to the movie's credits scene situation.
Does Morbius have a credits scene?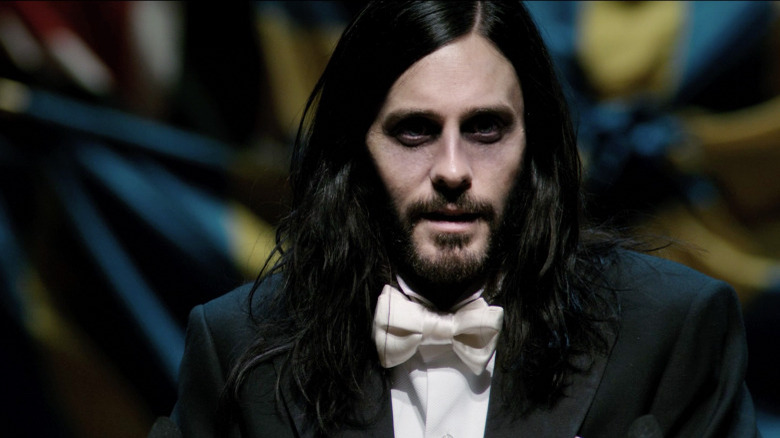 Sony Pictures
Anyway, enough chit-chat. Yes, "Morbius" has not one but two credits scenes, and you'll need to stay for all the end credits to catch them both. It goes without saying that it's always worth it to watch the entirety of any movie as a way of paying tribute to the many, many people who worked hard to make it a reality. With that in mind, the "Morbius" credits stingers are both major scenes with huge implications for the future of Sony's Spider-Man Universe, so best to check them out (though I make no guarantees you will love them).
"Morbius" spoilers aside, we already know a few things about Sony's plans for the future. The studio has "Kraven the Hunter" set to debut on January 13, 2023, with Aaron Taylor-Johnson starring as notorious big game hunter Sergei Kravinoff. There's also "Madame Web," a film that's being written by "Morbius" duo Burk Sharpless and Matt Sazama, with Dakota Johnson playing some version of the titular clairvoyant superhero, aka Cassandra Webb. And, of course, it's all but a given that Tom Holland will once again reprise his role as Peter Parker after the game-changing events of "No Way Home." It's really just a matter of when and how so far as Sony's Spider-Man Universe goes.
Daniel Espinosa ("Safe House," "Life") directed "Morbius," with Matt Smith ("Doctor Who"), Adria Arjona ("6 Underground"), Tyrese Gibson ("F9: The Fast Saga"), and Jared Harris ("Foundation") joining Leto in the cast. The film opens in U.S. theaters on April 1, 2022. Its synopsis reads as follows:
One of the most compelling and conflicted characters in Sony Pictures Universe of Marvel Characters comes to the big screen as Oscar winner Jared Leto transforms into the enigmatic antihero Michael Morbius. Dangerously ill with a rare blood disorder and determined to save others suffering his same fate, Dr. Morbius attempts a desperate gamble. While at first it seems to be a radical success, a darkness inside him is unleashed. Will good override evil – or will Morbius succumb to his mysterious new urges?