Paul Herman, The Sopranos Actor, Dies At 76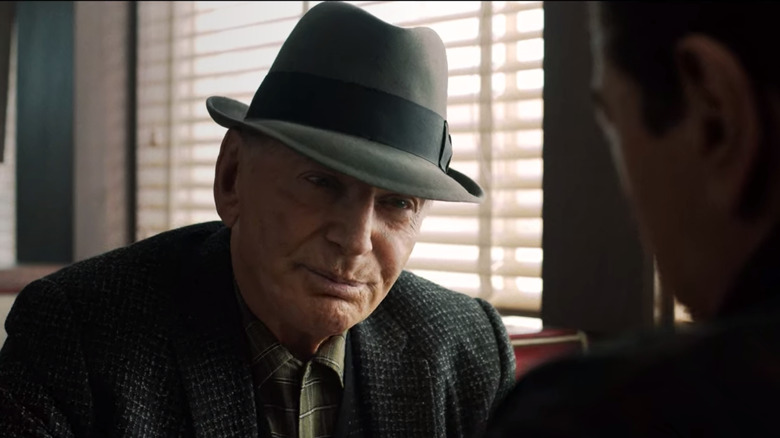 Netflix
Award-winning actor and classic crime movie regular Paul Herman died on March 29, 2022, which was his 76th birthday. 
After starting his movie career in 1982 in "Dear Mr. Wonderful" with Joe Pesci and Karen Ludwig, the veteran Brooklyn-born actor went on to work with some of the all-time great filmmakers like Penny Marshall, Ivan Reitman, Harold Ramis, David O. Russell, and Martin Scorsese in a number of memorable films such as "Goodfellas," "Big," "Once Upon a Time in America," "Analyze That," "The Irishman," and "The Silver Linings Playbook." However, Herman is probably best known for the characters he played on television, specifically on HBO. First, he brought club owner and former drug dealer Peter "Beansie" Gaeta" to life in "The Sopranos." Then, from 2004 to 2010, he played Vincent Chase's accountant Marvin in "Entourage."
In a statement to The Hollywood Reporter, while they did not confirm the cause of death, T Keaton-Woods from the 5 Management company confirmed Herman's death on behalf of the family.
"We are deeply saddened at the loss of our beloved Paul Herman. A true character on and off screen. He will be deeply missed by all who knew him, and we will always remember the sound of his laughter and bold spirit. We ask that you respect the privacy of the family at this time."
Remembering Paul Herman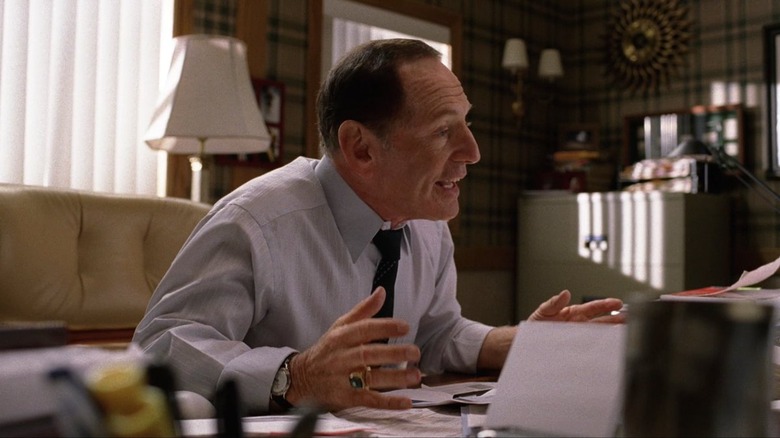 HBO
Prior to the official statement given on March 30, Herman's "Sopranos" co-star Michael Imperioli shared the news on Instagram, along with some fond memories. "Paulie lived around the corner from me the last few years and I am glad we got to spend some time together before he left us," Imperioli said. "I'll miss him. Lots of love to his family, friends, and our community of actors and filmmakers."
On Twitter, Tony Danza described a more playful side of the actor known for characters associated with organized crime by saying, "Paul (Paulie) Herman was one of the greatest guys of all time. A great actor and a great friend. If you visited NYC from LA, he was the entertainment director. We will all miss you so much, Paulie."
And the outpouring of love from the "Entourage" family started with the show's creator, Doug Ellin, who said on Instagram, "Sad day as we lost Paulie Herman, who played Marvin the accountant (based on my father). Paulie was generous, caring, and hilarious. And too young to be gone."
Paul Herman leaves behind a rich legacy both onscreen and off. We at /Film send our condolences to his family and loved ones.