Kevin Feige Only Cares About One Critic Award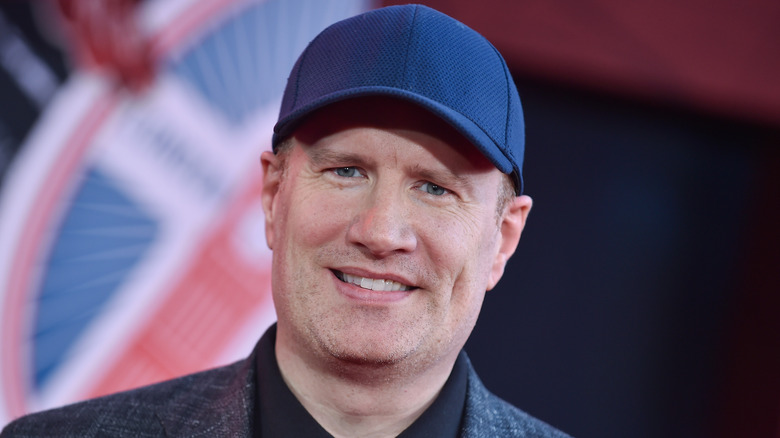 DFree/Shutterstock
There's no denying that Hollywood loves its award shows. Whether it's the Golden Globes, the Critics' Choice Awards, any of the guild awards (Writers/Producers/Directors/Screen Actors/Costume Designers), the People's Choice Awards, the Independent Spirit Awards, there are a host of major film festival awards. Of course, there's the mother of all prizes, the Academy Awards. And that's just some of the trophies out there up for grabs.
But if you ask one of the most powerful men in Hollywood, Marvel Studios President Kevin Feige, which award is the one that he's after, his answer might surprise you. In fact, the man credited with creating the Marvel Cinematic Universe doesn't have much interest in your typical Hollywood accolades. Of all the hardware handed out throughout the year, there is only one award that Feige cares about, and it's one that most people probably don't even know about.
Meet the Certified Fresh award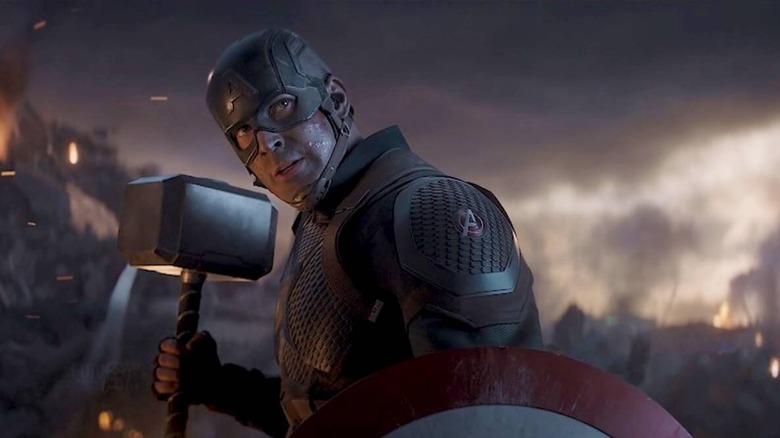 Marvel Studios
In an interview with Vanity Fair, Kevin Feige admitted that there is one specific award he takes pride in: the Rotten Tomatoes Certified Fresh award. While any award from the review aggregator Rotten Tomatoes website might seem in jest, there are plenty of qualifications for the Certified Fresh criteria.
According to Rotten Tomatoes, requirements include a Tomatometer score of 75% or higher, at least five top critic reviews, and a minimum number of reviews depending on the type of release. The Tomatometer score must be consistent before it is deemed "Certified Fresh."
Being "Certified Fresh" is more than a generic label on their website. When a film is officially labeled Certified Fresh, Rotten Tomatoes sends out a personalized Lucite plaque. Because Feige knows Marvel Studios won't be big winners during awards season, he appreciates the Rotten Tomatoes validation. Feige said:
"We got them lined up around here. We take pride in it. There are cases where audiences and critics are not aligned. But I think, for the most part, they are, and I like it when people like our movies."
It makes sense that Feige puts stock in the unconventional award. It might be the only one that fuses critics' formal analysis with fan opinions. Being the Marvel boss has required a thick skin: There have been plenty of critiques about how Marvel movies are formulaic, short on emotional depth, and overly reliant on CGI. Their blockbuster formula demands commercial tie-ins, leading Martin Scorsese to call them "theme park movies." The Certified Fresh award goes beyond box office receipts in acknowledging that, despite the criticism, Marvel is making movies that critics and fans alike can enjoy.
Superhero movies don't win awards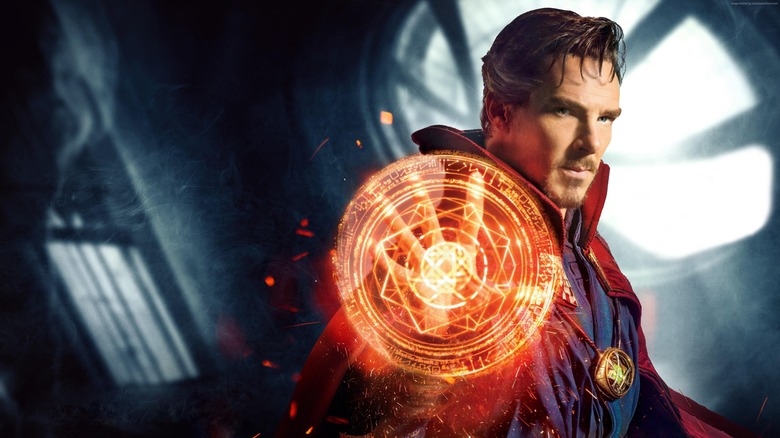 Marvel Studios
The Certified Fresh award is given more weight when you consider that, when it comes to the Academy Awards, superhero movies are mostly overlooked during awards season. They fall into an action/adventure genre that isn't often considered high art, along with sci-fi, horror, and fantasy films. Only one MCU film, "Black Panther," has been nominated in the Best Picture category. It was a well-deserved nod to the film's advancement of diversity and representation in the genre. 
For the most part, superhero Oscar nominations are typically reserved for the production categories related to effects, editing, design, and sound. There have been some exceptions, though: "Logan" became the first live-action superhero movie to be nominated for "Best Adapted Screenplay," "Spider-Man: Into the Spider-Verse" won Best Animated Film of the Year in 2018, and "Joker" earned a leading 11 nominations at the 92nd Academy Awards, which included "Best Picture," "Best Director," and "Best Adapted Screenplay." Still, none of these fall under the MCU umbrella. 
Part of the reason why more DCEU and MCU movies don't get more attention from the Academy is because of the size of the respective studios. As BBC explained, a studio the size of Marvel doesn't need to rely on Oscar campaigns for their movies to succeed. Film critic Kaleem Aftab notes that the Academy of Motion Picture Arts and Sciences is likely to award Oscars to films that need exposure. Aftab said:
"The Oscars give films a real boost, but movies like 'Black Panther' just don't need it. The Academy is smart enough to celebrate what's likely to provide more jobs."
So while it might not be a coveted Oscar statue, the Certified Fresh plaques are enough for Feige to know that fans and critics alike are enjoying what Marvel Studios is producing, despite the ongoing criticism and Oscar snubs.