Moon Knight Has Surprisingly Little Connective Tissue To The MCU, By Design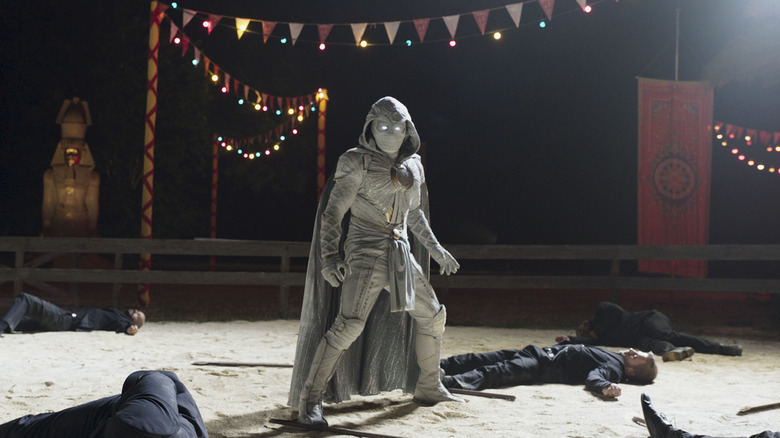 Marvel
One thing fans love about superhero comics and the movies inspired by them is their inter-connectivity, creating entire vast universes where each individual story has an impact on the others. Ensuring continuity and overlapping story-lines allows for big team-ups and events like "Avengers: Endgame," but it also can lead to some limitations on creativity. After all, if you're creating a story that exists within the Marvel Cinematic Universe, you're beholden to the rules and tone of that universe, which could be a real challenge for something like the upcoming Disney+ series, "Moon Knight." "Moon Knight" is one of Marvel's weirder comics, after all, and from trailers alone it looks to be much darker and more adult than anything else in the Marvel Cinematic Universe, so ties to other franchises could be a hindrance. 
Thankfully, the folks behind the scenes at Marvel seem to be willing to let "Moon Knight" stand apart from its Marvel brethren, and executive producer Grant Curtis told /Film that it was a liberating experience that led to a more personal narrative for Oscar Isaac's Marc Spector. 
A story that stands on its own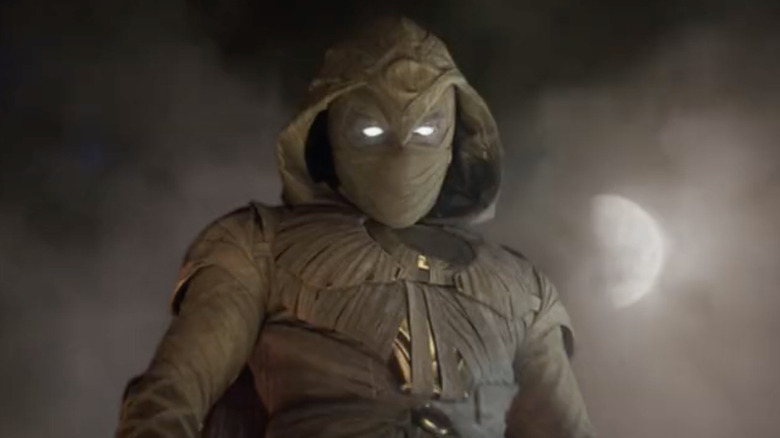 Marvel
In our full interview with Curtis (which will run soon), he shared that the team was able to just focus on Moon Knight and his journey, and it led to a better series overall:
"It wasn't a relief as much as it was an opportunity narratively, because we talked about the decades of comics that have been published, and all those decades of story, you realized it didn't need to tie into any other aspects of the Marvel Cinematic Universe to tell Marc Spector/Steven Grant/Moon Knight's story. It's more of an opportunity to really tell the best character study possible, and that's [what] we really leaned into. I think that's what gives the sustainability of Marc Spector's story, the fact that we just focused on that character and that character alone."
For fans who are interested in checking out "Moon Knight" but might not be totally caught up on everything Marvel has to offer, this is even better news. "Moon Knight" looks like deeply weird, kind of scary comic book TV for adults, and it's exciting that anyone who wants to see what's on offer doesn't have to do homework in order to appreciate the series. "Moon Knight" is a big risk for Marvel because it's so outside of the rest of the MCU, but that's honestly refreshing and bodes well for other off-shoot stories that don't tie neatly into the event titles. Rival comics company DC has had luck letting directors really go wild with different properties, so maybe it's time for Marvel to try a bit of the same.
"Moon Knight" will debut on Disney+ on March 30, 2022.